First-year defensive coordinator Jim Knowles said that interceptions and fumbles are nice, but are only part of what comprises a defense such as three-and-out.  Mark Znidar's preview of OSU-Toledo.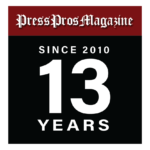 Columbus, OH – Two games into the season, the Ohio State defense that was predicted to be a combination of the X-Men and The Avengers at least would have gotten the attention of late, great Marvel Comics creator Stan Lee.
The Buckeyes have 18 tackles for loss, five of them sacks, and have given up an average of 11.0 points. They have been getting off the field quickly in allowing a 24.2 percentage on third down.
Those numbers scream bulging biceps and a washboard belly.
Lee's concern would be the lack of turnovers, and that's like saying your super-hero can't throw a couple of buses into the solar plexus of the bad guy of the moment. That's no fumble recoveries and no interceptions in eight quarters.
First-year coordinator Jim Knowles promised a rambling, gambling, intimidating 11, but the defense won't be considered great until turnovers come with regularity.
Third-ranked and 31 1/2-point favorite Ohio State will go for the first turnover when it meets Toledo at 7 p.m. Saturday at Ohio Stadium. Fox will broadcast the team's final non-conference game before Big Ten play.
The No. 1 concern will be whether receivers Jaxon Smith-Njigba and Julian Fleming will play.  Getting a turnover is right behind.
"(Turnovers) come as guys get more comfortable in the system, and when you are more comfortable and you can see the forest through the trees you are able to take more chances,'' Knowles said. "I don't like it. Am I concerned? I am concerned about everything all the time.''
Knowles said that turnovers don't necessarily mean a defense has turned an offense inside-out.
As an example, he pointed to Duke's 2012 season when it played well in getting to the Belk Bowl and finishing with a 6-7 record.
That season, the Blue Devils totaled 10 turnovers against Clemson and Florida State on consecutive Saturdays, but lost 56-20 and 48-7, respectively.
"Takeaways are just one part of the metric,'' Knowles said. "We review it with the team and go over our goals. The thing about defense is that it's a right-now proposition. Either you stop them or you don't. That's the way I look at it. Taking the ball away is one way to stop them. Getting off the field on third down is another way to stop them.''
No one on the roster knows better than Oklahoma State transfer Tanner McAlister about how a Knowles defense operates. He played safety on the 2021 team that finished 11-2 and led the nation in tackles for loss (8.69 per game average) and sacks (4.15). It ranked No. 2 in third down percentage (25.81), No. 3 in total defense (278.4) and No. 4 in fewest yards per play (4.41).
It's a small sample, but McAlister gives this defense a double thumbs-up.
"I probably say we've exceeded (expectations),'' he said. "We've been flying around and the d-line has been amazing and made our jobs easier. Everything is new for everybody and everybody has picked it up great. We have great athletes making great plays. I'm excited to keep doing this. There is still a lot of room for improvement.''
Yeah, but what about the lack of a turnover?
Last season's Oklahoma State defense, while onery and stingy, had only eight fumble recoveries and nine interceptions.
"I'm sure he is bothered by it,'' McAlister said of Knowles. "You look at ranking defenses, and turnovers play a part of it. But I think he's happier about us stopping them, keeping them out of the end zone. We definitely work in practice on getting the ball out. I think they will come. I don't think we're too worried about it.''
That you-can't-score-on-us attitude that Oklahoma State had, he said, has transferred to Ohio State.
"I think going in and us seeing that we can do it. . . every time we step on the field we can, 'They can't score.''' McAlister said. "We step on the field and we say, 'Man, they're not scoring.' You can see that rising and the expectations for our defense rising. I'd probably say it's the players buying in and the coaches buying in.''
One phrase you will never, ever hear from Knowles or his players is "bend but don't break.''
"I would never call a defense that I was associated with that," Knowles said. "To me, defense is a right-now proposition. We go on field — I go on the field with the mindset every time of getting the ball back to our offense as quickly as possible. So, I never think about bending but not breaking."
McAlister smiled hearing what Knowles said. He thinks the same way.
"That's basically saying give up yards and first up first downs and hold on,'' he said. "I think in Coach Knowles' mind is that we can win games on defense. If the offense struggles to put up points, they can rely on the defense to stop the opponents' offense.''
As poorly as the Buckeyes' defense was last season, it still intercepted 12 passes and recovered eight fumbles.
Ransom badly wants to get his hands on a pass for an interception.
"Man, that's one of our big things – to create turnovers,'' he said. "The defense is itching to create turnovers. I love the defense, man. I love the new coaches around me, man. I just love this defense.''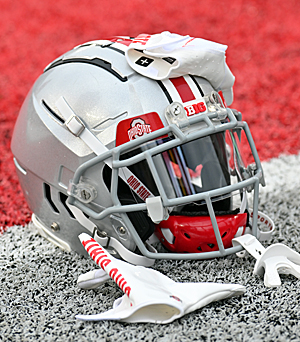 Another hot topic during interviews this week was sophomore cornerback Denzel Burke having two difficult games.
He was burned for two long completions against Notre Dame, although one was a spectacular one-handed catch while falling and another a perfectly thrown ball.
Against Arkansas State, 5-foot-6, 155-pound receiver Champ Flemings drew two pass interference penalties on Burke in the first quarter. He caught 10 passes for the game.
Burke was pulled out of the lineup in the first quarter and didn't return until the third quarter.
Knowles said that Burke "maybe was a little behind (during plays) and that's not a good feeling for a player.''
"Denzel is fine,'' he said. "These guys at corner live on an island. It's something 99.99 percent of the population could never do. It's a really tough, competitive situation. Sometimes you can get into a little slump. You come out, reassess and come in and get better. I think he's on track. He has a great attitude and we trust him.''