Nasir Phillips provided the between-the-tackles punch and Ethan Hanna the change-of-pace big play threat as Westerville South knocked off previously unbeaten Big Walnut 31-24 in an Ohio Capital Conference Capital Division showdown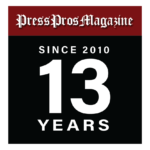 Westerville, OH – Ethan Hanna was close to hyperventilating as he tried to hash over the many thrilling moments in Westerville South's 31-24 upset of undefeated and state-ranked Big Walnut on Friday night.
Talking nearly as fast as he sprinted down the home field twice on huge plays, Hanna described a 68-yard touchdown run that staked the Wildcats to an early lead and a 45-yard dash to the Big Walnut 5 late in the game that more or less put the nail in the proverbial coffin.
Better known for his exploits at linebacker, the 5-foot-10, 190-pounder is the fullback and/or complementary back to three-down hammer Nasir Phillips, who also had a fabulous game.
"Me and Nasir, we're kind of like thunder and lightning," said Hanna. "There's no running back duo in Central Ohio that can compete with us. Nas was gashing them up the middle and when I got my chance, I thought the opportunity was ripe for me to make a big play. He gets the defense tired and I finish things off."
Showing up his much-ballyhooed Big Walnut counterpart Nate Severs, Phillips rambled for 161 yards on 24 yards and two touchdowns, the final one coming from three yards out with 4:02 remaining that gave the Wildcats a two-score lead. Hanna amassed 132 yards on just five carries.
"It's a different dynamic those two bring to the table," South coach Matthew Christ said. "Nasir just pounds on you play after play. Hanna is explosive when he gets his chance. He's been that way all year."
Phillips came in averaging 165 yards per game on the ground and didn't hurt that average.
Hanna got his first carry in South's second series. The Wildcats went no-huddle with a quick snap and Hanna charged up the middle untouched to the end zone on a belly dive.
"We set them up for that with a few read option plays to start the drive," Hanna said. "When I got the ball, I saw a huge opening. I cut right back into the hole and I knew nobody was going to touch me. Give that one to the offensive line. Those guys did a great job all night."
The entertaining contest between two of the area's top Division II teams and Ohio Capital Conference Capital Division co-leaders went back and forth much of the night.
The heroics of Phillips and Hanna aside, perhaps the most impactful play of the night came on defense.
With Big Walnut (4-1, 1-1) facing fourth-and-1 at the South 48 midway through the fourth quarter, defensive tackle Craig Horton nailed Severs for no gain. He made a similar fourth-down stop of Severs late in the first half.
"All I was thinking is, I can't let him make a first down," Horton said. "I'm not taking anything away from (Severs). He's got good vision and runs hard. But we were ready for him. Our defense rose to the challenge all night. They came in undefeated. They came in thinking they were going to roll us over, but it wasn't happening tonight."
On South's next play, Phillips lost his helmet after a big hit and had to leave the game. Hanna raced in off the sideline and delivered his 45-yard run deep into Big Walnut territory.
"Honestly, I had just gotten off the field defensively and was pretty tired, but when I get my opportunity I'm going to be ready," he said. "The team needed another big play and it was go-time."
Phillips capped the drive with a 3-yard TD to make it 31-17.
As it did all night, Big Walnut responded with a clutch drive. Jake Nier hit Nicky Pentello on a 24-yard TD pass with 1:57 left. But South (4-1, 2-0) recovered the ensuing onside kick and went into victory formation.
"This is a monster win for us," Christ said. "This is the biggest win in a minute for us. We had been kind of inconsistent the past couple games, but we coached the kids really hard this week and the kids owned it. They've developed quality daily habits and I attribute that to what we were able to achieve tonight."
South, which dominated the final statistics, lost another scoring opportunity when Phillips fumbled while stretching the ball over the goal line.
Quarterback Dominic Birtha added a rushing TD for South, which went 8-3 last season and was ousted by eventual state runner-up Massillon Washington in the second round of the playoffs. Big Walnut also saw its unbeaten season foiled by Massillon in a regional semifinal.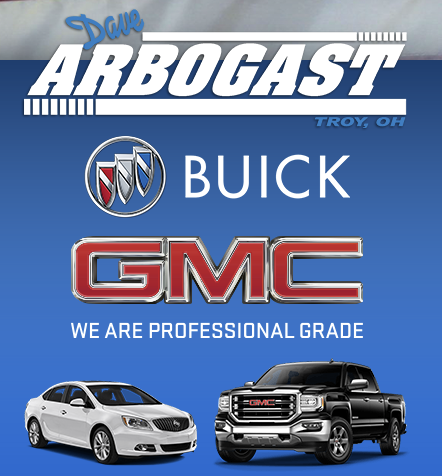 Severs, who came in with 679 yards rushing on a whopping 9.1-yard average and 16 TDs was limited to 133 yards on 31 attempts. He rushed for 2,313 yards and scored 39 touchdowns as a sophomore in earning first-team All-Ohio.
"He's the big news around town," Hanna said, referring to Severs, "but we really prioritized watching over him and making sure he didn't get to the second level. They scored some points on us, but I felt like our whole defense executed what we practiced all week."
Nier threw a pair of TDs to Pentello, who is the son of long-time legendary Westerville South coach Rocky Pentello.
"I think most football games come down to toughness, and Westerville South was the toughest team out there tonight," Big Walnut coach Rob Page said. "Their backs run hard and they get downhill on you. We didn't do a great job tackling.
"There wasn't a turning point in my mind. We fought to the end. They made more plays than we did. Again, the bottom line was they were tougher than us."
Big Walnut came in rated No. 2 in Division II, Region 7 and South was seventh. The Golden Eagles were also ranked 11th in the Associated Press state poll.