The harsh realities of a physical sport intruded on what should have been the joy of another victory as Dublin Jerome withstood Hilliard Bradley's attempted comeback and additional unforseen adversity.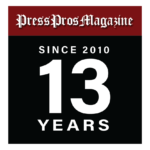 Hilliard, OH – Pulsating victories that survive a last-second field goal attempt and preserve a perfect season shouldn't sit sideways in the stomach.
Hands on hips, head down, his team having survived Hilliard Bradley, 27-24, Dublin Jerome coach Brett Glass processed all of that Friday and what should have felt fantastic simply did not.
Glass didn't want to give back the Celtics' 5-0 record nor replay the 53-yard field goal that fell just short of forcing overtime,  but he couldn't shake the gut-punch of another nagging injury to tailback Luke McLoughlin or the season-ending broken lower leg that befell backup Cael Abdul Haqq.
"That's a tough one to swallow when you lose two good kids like that," Glass said. "I love them both. It's just tough to see."
Jerome had the win all but clinched when Haqq carried for what likely would have been the final time even if he hadn't planted and suffered a clear break with 1:49 left.
His 23rd attempt left him with 111 yards and the undying appreciation of his teammates, who gathered around Haqq near midfield as medical personnel applied an air cast and carefully carted him to a waiting ambulance.
Jerome had only to gain one more first down and its win would be secure, but having lost McLoughlin on the second play of its second possession, now found itself without any running backs who'd carried in practice all week.
No wonder the Celtics came up just short on fourth-and-one, leaving Bradley quarterback Bradyn Fleharty just 18.5 seconds to get his team into field goal range from his own 36.
His 10-yard scramble and 18-yard completion to Denis Shislo put the Jaguars at the Jerome 36, leaving three seconds for an attempt to tie from kicker Jacob Walter.
Walter hit a 42-yard field goal in the first half with ample room to spare, then came up short on a 49-yarder just before the half.
He hit the 53-yarder squarely and had it on line, but the kick fell about five yards shy of the crossbar.
"This is a huge win for our program," Celtics quarterback Zakk Tschirhart said. "We overcame so much…Luke getting hurt, Cael getting hurt, their offense being really good, it's insane to think how much we overcame. It shows us how powerful we are."
Fleharty''s weaving 42-yard run handed Bradley an early 7-0 lead, but Haqq began showing how effectively he'd fill in for McLoughlin by evening things with a two-yard run early in the second quarter.
Walter's field goal put Bradley back on top, but Haqq scored again from six yards out just before the half.
Jerome added to its 14-10 lead when Tschirhart found Zack Thomas with a perfectly-thrown, 13-yard fade on third-and-goal to punctuate the Celtics' 80-yard drive that began the second half.
"It was a great ball." Thomas said. "The corner was about five yards off the line. I hit him with an inside move and then broke outside. He stumbled a little bit and I was able to get separation. Zakk threw it right on the money."
The same could be said of Fleharty's 17-yard scoring pass to Preston Wolfe that brought Bradley within 20-17 entering the fourth quarter, which Jerome quickly offset with its third score of the half.
Thomas, who led the Celtics with eight catches for 110 receiving yards, contributed a 19-yard reception on that march, culminating in Haqq's third TD via a seven-yard catch on fourth-and-goal.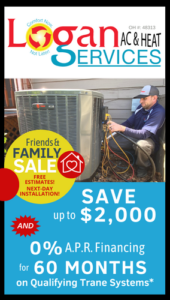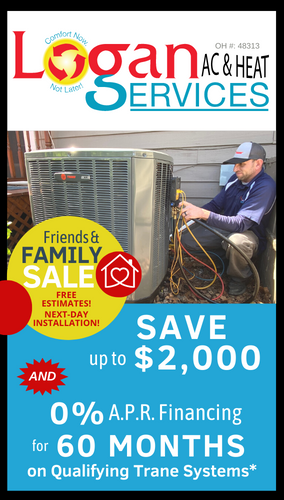 Now it was Bradley's turn to go 80 yards, which it did in 11 plays, pulling within 27-24 on Trevor Schuler's six-yard catch of a shovel pass from Fleharty.
Having seen Jerome score three TDs in as many possessions, Jags coach Mike LoParo opted to on-side kick with 4:17 to play.
"We weren't stopping them," LoParo said. "I wanted to give our offense a chance there."
Jerome fielded the kick at midfield, but came up short of a first down on fourth-and-five at the 45.
Bradley then did the same, with linebacker Mike Smith chasing down Fleharty on a fourth-and-3 scramble.
"We had some protection issues all night, LoParo said. "They really hit us with some blitzes…There at the end, it's fourth down and we have to convert. We have to throw the football there. We can't run it."
Just under two minutes remained when Jerome took over, leaving plenary of time for additional drama via Haqq's injury and the final tying field goal attempt.
"He was playing both ways because we were down another defensive starter, so he had to play defense," Glass said. "Then Luke gets hurt and he's playing offense, too. He played a great game, so it's just very unfortunate for it to end that way."
Fleharty completed 23-of-32 attempts for 254 yard and two TDs, while also scrambling for 77 yards on 12 attempts and another score.
Tschirhart went 21-of-28 for 202 and two touchdowns.
"When you lose both running backs, you have to get creative," Glass said. "We were were resilient and competitive and tough. Our D-line was gassed from chasing that quarterback around all night. I'm just really proud of our kids and their effort."
Bruce Hooley hosts the Bruce Hooley Show from 11 a.m.-1 p.m. Monday-Friday on 94.5 FM in Dayton and 98.9 FM in Columbus.