The freshman defensive end had four tackles in 12 plays beginning late in the third quarter against Arkansas State, and head coach Ryan Day and defensive coordinator Jim Knowles say there could be more plays coming for him.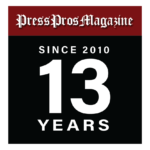 Columbus, OH – Caden Curry arrived on Ohio State's campus heralded by the scouting services just like almost everyone else in his Class of 2022.
He had four stars stamped on his chest and 247Sports ranked him the No. 13 edge rusher in the nation and No. 123 overall.
All the bluebloods of college football offered him scholarships, including Alabama, Florida, Southern Cal, Notre Dame, Texas, Michigan and Penn State.
Most freshmen must age like a pricey wheel of cheese before seeing the field, but Curry has put himself on the fast track going into Game 3.
The third-ranked Buckeyes play Toledo at 7 p.m. Saturday at Ohio Stadium. Fox will do the broadcasting.
If Ohio State covers that 31 ½-point spread early, Curry again might sniff playing time. He officially began his career late in the third quarter in a 45-12 victory over Arkansas State.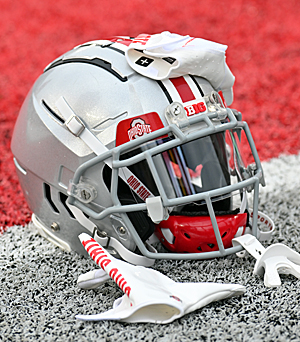 Geez, he looked a little like Nick Bosa with four tackles in 12 plays. He threw tailback Ja'Quez Cross for a 6-yard loss on his second play. Then he tackled quarterback AJ Mayer for no gain and had a tackle on a 2-yard gain.
The capper came when the Red Wolves had second-and-8 at the Ohio State 12 and Curry pressured Mayer into an incompletion with a spin move.
"It definitely was a great feeling after working so hard in the offseason and seeing it all progress when I go out on the field,'' Curry said Wednesday after practice. "I am just blessed that they gave me this opportunity. I will just keep working. I'm going to work hard in practice and earn my spot.''
There were a number of freshmen that played a lot last season when head coach Ryan Day was amid a mini-rebuilding job. The most noticeable were tailback TreVeyon Henderson, cornerback Denzel Burke and defensive ends JT Tuimoloau and Jack Sawyer.
There might not be as many first-year players receiving that much exposure this season.
What's impressive about Curry getting on the field this soon is that his position group is packed with Tuimoloau, Sawyer, Zach Harrison, Javontae Jean-Baptiste and Tyler Friday.
The lesson learned here is that there is no such thing as mop-up time at Ohio State. The coaches are watching closely.
"One-thousand percent,'' Day said about Curry's work being valuable despite the game being a blowout. "I think that's everything. When you step on the field it's: What are you doing? Are you doing your job? Are you producing? Are you doing the things that we've done in practice? And it doesn't matter what the score is, it shouldn't matter. Especially for a young player with an opportunity to get out there and show what he can do."
An important nugget is that Knowles had Curry play the "Leo'' or "Jack'' hybrid linebacker-end position on one play. He covered a running back on a pass route and stayed with him.
It was obvious that Curry was ready coming out of Center Grove High School in Indiana when he became the second after Kye Stokes to have the freshman black stripe taken off his helmet.
What Curry did was lose weight after his senior season and then turn himself over to Buckeyes strength and conditioning coach Mickey Marotti to build muscle and stamina. He stands between 6 feet 2 and 6 feet 3 and weighs 250 pounds.
"I was really heavy in high school and coming in talking with Coach Mick I was just trying to get everything leaned out and thinned out and getting into that position really helped me out,'' Curry said.
It helped that Curry enrolled at the university before signing day in February.
When did he realize that he could play here?
"I feel like when I was starting to get bigger and kind of holding my own ground out there and just getting more comfortable at my position and not thinking,'' Curry said. "That helped me out a lot. I'm just trying to learn everything (defensive line) Coach (Larry) Johnson wants me to learn.''
STROUD EXCITED FOR GAME 3
There's a strong possibility that starting receivers Jaxon Smith-Njigba and Julian Fleming will play against Toledo, the former from a hamstring strain suffered in the first quarter against Notre Dame and the latter an undisclosed injury in preseason practice.
The importance of Smith-Njigba's return is obvious. Fleming's career has been riddled with injuries and no one outside the program knows what he can do.
"I definitely think Julian is versatile,'' Stroud said. "He's dynamic. Everyone knows he can go get the deep ball. He has been working on his game a lot this summer just snapping his routes and making the clean and making them crisp like curls and outs. Of course, he brings that physical element by being big and blocking.''
The noon kickoff for the Arkansas State game allowed Stroud to hustle back to his apartment and watch some other college games. He saw at least clips of Notre Dame losing to Marshall, Texas A&M losing to Appalachian State, Florida losing to Kentucky and Wisconsin losing to Washington State.
"Some teams are taking some losses and that shows that every week you can lose to anybody,'' Stroud said. "Teams are coming to take your spot in the rankings. We don't want to learn the hard way again. We did that last year (in losses to Oregon and Michigan). We don't want to learn the hard way again. It's about us. If we play Ohio State ball and play the way we know we can play, we shouldn't have any problems.''
KNOWLES NOTICED HALL EARLY
By leaps and bounds, sophomore defensive tackle Mike Hall has been the standout newcomer in ranking third nationally in tackles for loss with five.
Knowles has said that Hall, who's from Streetsboro, Ohio, caught his attention immediately during spring practice.
"I thought it the first time I saw him go full speed against talented offensive linemen,'' he said. "It is rare, that first step. It's very rare. There are a lot of talented guys, there are a lot of strong guys and there are a lot of athletic guys, but the ability to get off the ball is a split-second thing. It's something some guys just have. He has it.''
But Hall's full-speed-ahead energy during practices combined with his ability make him a player opposing offensive coordinators must game-plan for.
"We've been talking about Mike Hall since I've gotten here,'' Knowles said. "When you do that over and over again and it happens in the game, you are not surprised because that's how he practices and plays.''
Hall walked off the field during the Arkansas State game with a shoulder injury, but Day and Knowles don't appear to be concerned about him missing time.