Unbeaten and #1-ranked New Bremen rode a huge offensive night from junior Olivia Heitkamp to knock off stubborn Coldwater in four sets.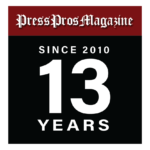 New Bremen, OH – By this time, after two state titles and two runner-up finishes since 2017, there is no better opportunity in MAC volleyball than the challenge of beating the New Bremen Cardinals.  They have been that successful, and at times daunting – the New York Yankees of area Division IV volleyball.
They've been so good they have an almost dynasty-like personality – athletic, ubiquitous, and well-coached.  You just don't slide into New Bremen and catch them unprepared.
Such was the case Thursday night when 7-3 Coldwater (2-1 in MAC play) challenged the Cardinals, the Cavaliers a team with its own fine legacy under coach Nikki Etzler.  But a talented Cavs team found them prepared, typical, falling to New Bremen (10-0) 25-19, 24-26, 25-18, and 28-26, but not before giving Kramer and Company a run for their money in the determining fourth set, before a dump shot over the net by the Cardinals' Mary Rindler brought their latest win to a close.
The problem was, New Bremen's Olivia Heitkamp fueled a furious 8-2 comeback after Coldwater led 20-16 in the fourth set, and appeared prepared to extend the match to a fifth…Heitkamp scoring five of her 8 kills for the set (29 for the match) to bring the Cardinals back to a 21-21 tie, than nine ties or lead changes over the final 12 points to an eventual 28-26 win.
"The message was very clear,"  said Kramer.  'Set Olivia!'  Everyone in this gym knew where the ball was going.  And then Melina Schrader mixed one in and Breanna (Paul) put one away.
"But what everyone needs to know about volleyball is that Olivia doesn't get those chances without us serving, getting them out of system, and passing effectively.  Melina is a 'stud', and she put her in position to score."
Schrader finished the match with 47 assists!  And statistically, New Bremen, as is their custom, spread the wealth – Rianna Paul with 10 kills, Abi Powers had 19 digs on defense, Amelia Dammeyer with 13, and on and on.
"They (Coldwater) are such a good team, and this was a good time for us to have this kind of test,"  Kramer continued.  "We've had some adversity – injuries, and mental stability.  Injuries test your mental stability.  We had a good week of practice and a lot of heart-to-heart discussion about what it would take to move forward, and how to live in the moment."
New Bremen started customarily, serving aggressively, hitting aggressively, and carrying the fight to Coldwater, winning the opening set, 25-19.
But Coldwater gave as good as it got, despite shooting itself in the foot with some hitting errors that Etzler later admitted set them back.
"At some points we were our worst competitor,"  said Etzler.  "Like we were fighting against ourselves…and then against New Bremen."
And to her point, when they could get beyond their own issues, they came back in the second set to erase an early New Bremen lead (13-11), go on a 5-point run, withstand a late Bremen run that tied the set at 24-24, and then scored the final two points to win, 26-24.
But the orchestration of New Bremen is so good, and the dynamic of a player like Heitkamp so impactful, that it's hard to sustain momentum.  Heitkamp and crew immediately came back in the third to take a quick 12-4 lead, and while Coldwater tried to play around those hitting mistakes and some unforced errors, they never really threatened the Cardinals' eventual 8-point margin to win, 25-17.
Again in the fourth New Bremen came out to take a 14-12 lead before Coldwater found its rhythm to go on an 8-2 run that set them ahead, 20-16.
Enter again Heitkamp, and a concerted effort on the part of the other five to put her in position to do damage, and damage she did, scoring five of the set's critical last eight points.
"I wasn't aware of how many points,"  she admitted.  "I was just thinking about the next play.  Of course, I wanted the ball because of the momentum.  She (Kramer) was looking at me, like, 'Put away a ball', so sometimes you just have to.
"But this was a great win for us because they're a very good team, offensively and defensively.  They put up such a good fight.  You couldn't ask for a better match."
For Coldwater, a learning match for Etzler's young Cavaliers that dresses just two seniors.
"We're getting some people back from injuries, and we're using a new lineup, so we're really learning about how to be a unit,"  she added.  "Especially in clutch moments.  This lineup was a different one from what we used against St. Henry, which was a big match for us ten days ago.  So learning how to push each other, learning strategy, composure, and confidence, is something we'll take away for the sake of 'failing forward'.  If we can do that we'll be better for it.  You hate to take a loss, but within this you want to fail forward as we're getting people back in our lineup and find out what's working for us."
Kramer put it succinctly.
"Olivia is our 'dude', and everyone knows that.  However, our seniors played well and gave us great leadership.  Amelia Dammeyer had a great night.  Keira (Steininger) served unbelievably tonight.  Every single person on our team played really well tonight.  We made some errors, but we also responded to our mistakes.   You're allowed to make mistakes in life if you learn from it and move on.
"And they (Coldwater) are a great team.  They're going to compete for some really big trophies."
Etzler spent a lot of time in her post-game locker room, no doubt doing some counseling, as well as reminding that better days are ahead.  They're getting some people back, and you can't help but learn something about yourself when you play a team like New Bremen.  You hate to take a loss like that.
But somehow it sounds better when you call it, "failing forward".