Head coach Ryan Day said that the two receivers will be in a rotation with Marvin Harrison Jr., Emeka Egbuka and Xavier Johnson. That was the plan all along until injuries thinned the position.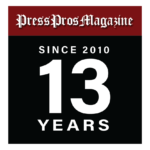 Columbus, OH – At this time last week during practice, Jaxon Smith-Njigba looked to be limited to catching footballs fired out of a machine.
There was an elastic sleeve on what was thought to be a strained left hamstring incurred in the first quarter of the opener against Notre Dame.
Expected starter Julian Fleming didn't play a single down in the first two games because of an undisclosed injury.
Ohio State head coach Ryan Day said Tuesday that barring setbacks that Smith-Njigba and Fleming should play against Toledo at 7 p.m. Saturday at Ohio Stadium. The game will be broadcast on Fox.
You think fans are happy about this?
"We're a different team when Jaxon is in there,'' Day said.
He can't wait for this pass offense to be 100 percent whole with Smith-Njigba, Fleming, Marvin Harrison Jr., Emeka Egbuka and Xavier Johnson in a rotation.
"What we thought going in was we were going to roll these guys in there at different positions,'' Day said. "All those guys learned all of the positions. I think we were good going into Wednesday (of Notre Dame week), but by the time we were in the second quarter Saturday we were down two of those guys. So, there was a little bit of a panic there. Because of that Emeka, Marvin and X have been stretched a little bit thin early on. They've taken a lot of reps. To get those guys back is going to be critical.''
Those receivers consist of true sophomores Harrison and Egbuka and a graduate in Johnson who didn't get close to playing until this season.
It will be really interesting to see who gets how many snaps.
"From there, we're just going to parcel out the reps the best that we can,'' Day said of practice. "All of those guys are going to play because they need to.''
Several times Day was asked about the state of the team at this point. When he gets riveted on a subject, the words come out like water from a lawn sprinkler and he will be repetitive for emphasis.
He said, "We're nowhere where we need to be'' about, oh, four times.
The nine penalties against Arkansas State pain him like gout. So did the seven against Notre Dame.
And until the offense scores 50 points per game and doesn't make a mistake, he won't be satisfied.
"I wouldn't say that I am pleased,'' Day said. "We have to continue to have that edge and make sure that we know we're nowhere where we need to be. I mean, it's good that we're 2-0, but we have to keep growing and have that edge to us that we have to prove ourselves every week.''
Penalties are a sore spot because they were an ongoing problem last season. The beat has gone on this season with seven flags coming against Notre Dame and nine more last Saturday.
"Certainly, the penalties are one thing. That's ridiculous,'' Day said. "We've got to get that fixed. But across the board it's everybody and everything. I don't think it's one thing that's glaring. We can sit down and identify three or four things without getting into that. I just think everybody has got to prove (a lot). I think the coaching has to get better, the execution has to get better, the pad level has to get better. The only way to do that is practice and you are tested on Saturday.''
At least once every Tuesday, Day stresses that Ohio State is concerned about how Ohio State plays. The opponent, he said, shouldn't matter.
"We did some good things last week, but we have a long way to go,'' he said.
The bright spot for Buckeye World is that the team has played cleaner than the coaches thought they would at this point.
CURRY MAKES MOST OF TIME
By the time true freshman defensive end Caden Curry got on the field Saturday, tens of thousands of spectators were on the way home. They missed quite a debut as he had four tackles in 12 plays.
Could this be the start of something big? If so, the field at end will get more crowded.
"The more he plays, the more he can find a role with us,'' Day said. "He's very, very productive. He has been productive since he got here. You can see that on the field. He is helping on field goal and in special team areas as a backup. But to see him get in a game was great. And anytime those young guys can play, they can learn a lot. It's a good start for him.''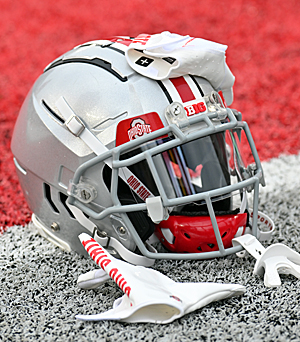 The freshman sensation on either side of the ball has been defensive tackle Mike Hall. He is third nationally with five tackles for losses.
Curry was just as big of a must-have recruit.
Here's what defensive coordinator Jim Knowles had to say about Curry:
"He's another guy that I noticed from the start when I got here. He has a tremendous first step and he's tough. For his size, he's one of those guys who can get himself into position to make plays. He bounces off people. He twists and turns and pitches a fit. I think he showed that he can play and can definitely be in the mix. He proved himself with step one in getting in there making plays. That will earn him more opportunities.''
THIS AND THAT
The Buckeyes are favored by 31 ½ points over Toledo. They failed to cover the first two games. . . They are 46-0-1 at home against teams from Ohio. . . Rockets linebacker Dallas Gant transferred from Ohio State. Day said, "It's great to see him playing. I wish he was playing for us. It's not great when you are playing against someone who has been in your program already'' . . . Toledo has defeated Long Island 37-0 and Massachusetts 55-10.