Winning easily Tuesday night in straight sets over Anna, Marion Local continues to impress as it faces a big weekend of non-conference tests…and a conference showdown next week with New Bremen.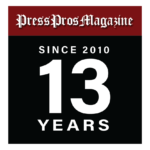 Anna, OH – Coaches come out of the womb saying "we take things one game at a time", refusing to admit that they're looking ahead to a particular opponent.
So give Marion Local coach Anthony Chappel some creds for assessing Tuesday night's 25-4, 25-20, and 25-17 win over Shelby County League opponent Anna with reserved, and respectful, perspective.
"I think they're kinda' young – I think they have two seniors – but they were scrappy and we knew it wasn't over after the first set,"  said Chappel of the host Rockets.  "Anybody can have a bad set, doesn't matter if it's Shelby County League or the MAC.  Everyone throws a dud out there once in a while.
"We were playing well in the first set…they were kind of jittery.  But Kelli's a great coach, she got their nerves under control, and they began to put the ball inbounds in the second and third set.  They made us create our own luck, and not just depend on their mistakes.  They pushed us and made us tighten up."
In the first set Marion jumped out to an 11-1 advantage before valet parking could hang up the keys.  Nerves?  Focus?  Whatever!  Nothing went right for the Rockets, as evidenced by the 25-4 score.
But the second set looked more like a Kelli Zumberger team, serving better, hitting more accurately, more confident with serve-receive and their passing.  The Rockets grabbed an early lead and fought to keep it until the 12-12 mark when Marion crept ahead and began to stretch that lead to the eventual 25-20 win.
To Chappel's point, Anna is a team with just two seniors, largely constituted with sophomores (seven of them) and two freshmen.
And Marion is fast becoming a talking point among Division IV prospects, rated #15 last week, state-wide, in some polls, their only loss thus far coming at the hands of perennial tough out of the WBL, Ottawa-Glandorf.
The combination of inexperience and Marion's size and quality began to wear on Anna in the deciding set, Marion pulling away at the end to a 25-17 win.
Other than elaborate on Tuesday, Chappel, an engaging personality who promotes his sport with every sentence, let it slip a bit that his eye was on what the next five days would bring in preparation for a week from Tuesday night..when the Flyers would face #1-ranked New Bremen, in New Bremen.  Before that, a Thursday date with 2-7 New Knoxville, rebuilding after winning the Division title last year…then according to the Max Preps online schedule a testing weekend of top out-of-the-area challenge – Mercy McCauley (Cincinnati), Toledo Notre Dame, Male Academy (Louisville), and Cincinnati Hills Christian Academy.  The point, of course…get all the weaknesses exposed and fixed before the MAC stretch run with New Bremen (8-0), Parkway (10-0), Coldwater (9-2) and Versailles (7-2).
"We play them (New Bremen) next week,"  smiled Chappel, "…not that I have my eye on the calendar, you know."
God bless him for his frankness.
"I know they (New Bremen) saw our match with St. Henry last week,"  he added.  "They run a 5-1, the same as St. Henry does, they're an aggressive team, and I would expect their game plan to be pretty similar to that of St. Henry's.  They're going to be a tough opponent, and anyone coached by Diana (Kramer) is going to be a tough opponent."
Marion will get a taste of any and all makes of volleyball this weekend, and will have some size advantage over New Bremen, come Tuesday.
"Whatever size we might have New Bremen makes up for with their athleticism,"  says Chappel.  "And then their volleyball knowledge is very, very high.  She gets them trained up pretty quick, but we have seven seniors so our volleyball knowledge this year is pretty high, too."
And their pedigree, of course, is very high, just a decade or so removed from Amy Steininger's three-peat teams at Marion Local in 2007, '08, and '09, and five titles in seven years.  Most of the current players on Marion's roster were just toddlers when that was all taking place.
"It was fun back then,"  said team member Katie Schulze (then Rosenbeck), who as a player experienced Steininger and Marion's incredible run.  She's now an assistant coach for Chappel.  "We played hard, we practiced hard, we brought the energy all season long, and it paid off."
History, of course, has a way of repeating itself.  And they say that luck is a by-product of hard work.  They'll get that work over the course of the next five days, then time to assess what's yet to be done with what promises to be quite a homestretch to the finish and the post-season OHSAA tournament.
History also has a way of taking care of itself.  The matchups are compelling, and all you can do is play.
Anthony Chappel might give Amy a call, or not.
He and the Flyers are doing pretty well…doing what they're doing.