Piqua surrenders first points of the season as Xenia turns the tables and blanks the Indians with a 28-0 victory in the Miami Valley League cross-over clash.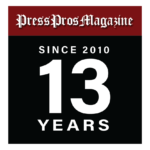 Xenia, OH – For those wondering who holds claim to the best team in the Miami Valley League … wonder no more. Through four weeks of the high school football season that giant blue 'X' in the middle of Doug Adams Stadium most definitely marked the spot on Friday night.
In a clash of two of the MVL's top teams in a cross-over game – as well as two of the top three teams in the Division II, Region 8 rankings – Xenia powered past Piqua with an eye-popping 28-0 victory. It's no surprise Xenia won. That the Bucs blanked the Indians? Few saw that coming against an Indians' team that won its first three games 55-0, 58-0 and 59-0.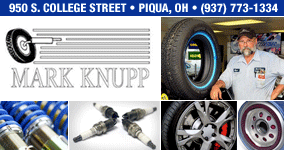 With all due respect to the undefeated Tippecanoe Red Devils, the Xenia Bucs (4-0) established themselves as the team to beat in the MVL. The Red Devils get their chance to do just that in Week 6 (Sept. 23) at Adams Stadium. A word of advice … put a body on No. 9.
Xenia senior defensive lineman Jamell Smith displayed the Bucs' physical style with his slobber knocker on the Indians' second drive. Piqua – trailing 7-0 midway through the first quarter – faced third-and-5 on their own 36-yard line. Ky Warner took the handoff and was immediately stonewalled by Smith for a six-yard loss.
"Our coach always says the game is always dependent on the defensive line," said Smith, who had a team-high 13 tackles including three for loss. "If the D-line sets the tone first the game is our hands. The D-line set the tone all game. … That's just great football."
Piqua (3-1) never had to punt in any of its first three games while routing its opponents 172-0. The Indians punted five times on Friday.
Piqua averaged 279 yards of offense its first three games. The Indians finished with 112 on Friday.
Piqua's offense held the ball for about 18 minutes. The Indians' defense was cramping up in the second half after being on the field for nearly 30 minutes.
"We ran against a very good football team tonight," Piqua coach Bill Nees said. "We sputtered a little bit to start off and we got ourselves behind. Stuff kind of snowballed.
"Their defense put a lot of pressure on us, especially up front. We weren't able to get into a rhythm. They were very physical last year. The biggest different was last year they weren't able to consistently run the ball and this year they were."
In 2021, Piqua held Xenia to 116 yards rushing on 29 carries en route to a 35-6 victory. The Bucs had almost half of that total on their first drive Friday. Trei'Shaun Sanders – a senior sledgehammer at 5-foot-11 and 220 pounds – had 47 yards on Xenia's first series. He capped it with a 26-yard run that started up the middle, cut right and had both the angle and the speed to reach the corner of the end zone.
The 7-0 lead with 7:48 were the first points the Indians allowed all season. And the Bucs weren't done.
Jackson Tate hauled in a 10-yard pass from quarterback Gavin McManus to give Xenia a 14-0 lead with 11:21 left in the second quarter. Sanders' one-yard run on the Bucs' third drive made it 21-0 with 3:44 before the half.
Sanders added the final score – a two-yard run – with 1:29 left in the third quarter. He finished with 152 yards on 25 carries for his fourth straight 100-yard game (11-151 vs. Beavercreek, 20-249 vs. Troy, 6-185 vs. Fairborn). He also scored his 12th, 13th and 14th rushing touchdowns.
"We feel like when we give Trei'Shaun the ball it gives us the best opportunity to win," Xenia coach Maurice Harden said. "If we continue to stay focused and execute on offense … the offensive line does a great job covering people up. If we continue to execute we're in great shape."
"That's a pretty stout running game," Nees said. "They ran the ball well. Once they got a couple touchdown lead they're going to keep popping and popping and popping. They have a great offense and their defense was outstanding tonight, also."
Xenia finished with 241 yards rushing on 50 attempts (4.8 per carry) and 342 yards overall. McManus, a sophomore, completed his first eight passes and finished 10-of-12 overall for 101 yards.
One of his misses ended up in the arms of Piqua senior defensive back Dre'Sean Roberts on the opening drive of the third quarter. The pass deflected off the wide receiver's hands and right to Roberts, who returned the ball to Xenia's 31-yard line. But two plays later – and the first two Indians' plays run in Bucs' territory all game – Xenia recovered an Indians' fumble.
Piqua's special teams blocked a punt near midfield early in the fourth quarter, setting up the offense on the Bucs' 34. But a run for three yards was followed by three straight incompletions.
Quarterback Brady Ouhl finished 4-of-16 for 50 yards. He stayed on the turf for a couple minutes after getting sacked midway through the second quarter. He returned but with a noticeable limp on scrambles.
"They fly around. They give people a lot of problems because of how physical they are," Harden said. "They bring pressure from so many different areas. Being able to do that puts you in bad binds offensively. … "We kind of define ourselves on being physical. We want to make it a physical game on offense and defense."
Ouhl's four completions found four different receivers … the longest a 21-yard gain to Mickey Anderson. Ouhl took a half-dozen shots downfield to Ryan Brown, who consistently had a step on his defender, but missed hooking up for a long completion by a yard or two several times.
Sam Schmiesing led the Indians with 40 yards on 11 carries. Warner added eight rushes for 24 yards.
Defensively, Colten Beougher led the Indians with 16 tackles. Warner had 11 and Schmiesing and Devin Finley 10 each.
As for the Bucs' offense, they came into the game averaging 344 yards rushing and 519 yards overall. Elijah Johnson (9-46) and Ramon Browder (11-37) also chipped in with the rushing game.
Speedster Tremell Wright grabbed four passes for 39 yards.
After last season's loss to the Indians last season, the Buccaneers certainly treasured this one. And being the first team to score against the Indians' defense … was that a point of pride?
"Ummm … to be honest no," Harden said. "We just wanted to come out and put on a great show in front of our community."