Quarterback David Homan accounted for half of New Bremen's total yards by himself, and the Cardinals defense pitched a second half shutout to hand Versailles its first loss of the season.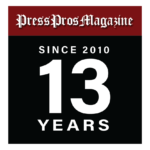 New Bremen, OH – One can easily make the case that New Bremen quarterback David Homan is the most dynamic football player in the MAC, and some already have.
And then one can justify that statement by considering the facts — the numbers.  They don't lie, and they told the tale Friday night as unbeaten New Bremen handed defending state champion Versailles its first loss of the season, a game in which Homan's fingerprints were all over the final 14-7 outcome.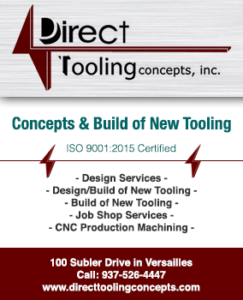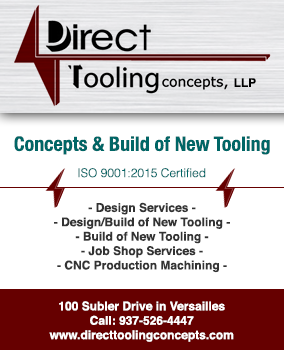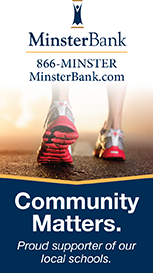 David Homan ran the ball 25 times for 87 yards and a touchdown.  He completed 7 of 12 passes for 63 yards — a total of 150 of New Bremen's 270 yards, overall.
But on defense, he added to the argument by playing a part in holding Versailles to just 201 total yards — 140 rushing and 61 passing.
He ran the offense with confidence, the quickest player on the field, creating havoc for Versailles' attempt to pursue.
On defense, he ran down plays, broke up others, and kinda' patrolled the back end of the Cardinals' secondary the way Willie Mays used to play center field.
But Mays enjoyed comparison and never shied from attention.  When asked after the game, Homan was the ego opposite.  He took no credit for anything he did individually.
"Nah, it's a team game, and our offensive line did a great job tonight," he said, modestly.
Modestly?  He's modest to a fault.  For instance, imagine the Cardinal attack without the threat of David Homan breaking a play for a touchdown on any given snap.  To further qualify the point, people in the stands held their breath every time he got his hands on the ball Friday night —  the most dynamic player for the past two years…in the MAC!
But he did have plenty of help, and not purely from the offensive line.  New Bremen's defense, an afterthought at this point while racking up four consecutive wins, proved Friday that it's more than capable of shutting down an attack that wants to run and play hard, physical football.  Versailles' Michael Osborne ran for 74 yards after being inserted at quarterback in the second half, while running back Joel Gehret added 55 yards of his own.  And while Osborne broke a couple of his attempts for double-digit yards and first down pickups, the Tigers were never able to spring the big play.
Through the air, Bremen held Versailles to just 51 yards — 21 by starting quarterback Connor Stonebraker in the first  half, and 30 by Osborne in the second.
The Cardinals would score first, holding Versailles on the opening possession of the game, and taking over after a Tigers punt.  New Bremen drove the ball 74 yards to the Versailles 20 yard line, where Hunter Schaefer scored on a run around right end at 5:55 to put New Bremen ahead, quickly, 7-0.
Versailles answered in the second quarter, when Connor Stonebraker hooked up with receiver Payton Platfoot for 25 yards to put the ball inside the New Bremen 10-yard line.  After two cracks from the one, Michael Osborne squeezed the ball across the goal line at 4:23 to tie the score at 7-7.  That's all the scoring there was in the first half, and while stymied by Bremen's defense, Versailles coach Ryan Jones felt confident about making adjustments in the locker room that would loosen up things in the second half.
That didn't happen.
"We had some opportunities," said Jones afterwards.  "But we just didn't take advantage of them — missed opportunities with our passing game where we weren't able to connect.  Running-wise, we were alright, but we just couldn't pop any big ones.  We weren't able to convert on third down, and credit to New Bremen's defense.  I thought our guys played hard — thought our defense did a good job in the second half.
"We had our chances.  We just didn't take advantage of them.  New Bremen played better than us tonight."
The one obvious adjustment made at halftime was substituting Michael Osborne for Connor Stonebraker at quarterback.  Osborne is the more athletic runner;  Stonebraker is the better passer.  But regardless of who attempted to throw it, New Bremen's secondary was there in tight coverage every time.
"We have a very good secondary," smiled David Homan.  "We knew what their game plan was, but we just stayed deep, don't get beat, and we've got some guys who can cover some MAC wide receivers."
New Bremen's only other score came at 5:54 in the third quarter.  After a Versailles punt pinned them back to their own 17 yard line, Homan, Hunter Schaefer and company engineered a four-minute drive that saw Homan dive over the top of the line from one yard out to give the Cardinals back the lead, and ultimately the game…14-7.
"Our coaches deserve a lot of credit,"  said New Bremen head coach Chris Schmidt.  "They gave us a game plan and the kids implemented it well.  We asked a lot of them this week because Versailles does so many things well.  This was the most physical test we've had, and they're a great team.
"I was proud of our kids because there in the fourth quarter they had a couple of drives where they were converting some third downs by an inch or so.  We just told the kids to keep playing hard and hopefully that inch will go our way.  They didn't drop their heads, or get discouraged.  They just kept playing.  I'm super proud of them."
Ironically, Homan and company flipped the script on Versailles…from last year's game in Versailles, where Homan led a desperate comeback attempt in the second half that saw the Cardinals come up just short in a 24-19 loss.  This time that inch that Schmidt spoke about, and the game, did go their way.
"Everybody did their job tonight,"  added Homan, while enjoying some post-game homecoming activities.  "This will be a great memory — homecoming, and shutting them out in the second half.  Doing this with the guys I love to play with.  Tonight we had a couple of guys [new guys] that stepped in a made some plays, just like a starter would.  We know now that we've got a good team that can make a good run in the playoffs."
"Well, Mike had some nice runs there, and there may be some question, and that's fine with me,"  said Jones.  "That would give you guys something to talk about.  But in my mind we have two guys that can play, that stresses the defense a little bit, and we needed a little spark there in the second half.  It helped a little bit, but in the end we didn't get any points on the board in the second half…and that was the difference in the game."