Sun Belt Conference member Arkansas State is a 43 1/2-point underdog, and the task for the Buckeyes will be to avoid getting sloppy and losing focus after all the success of Notre Dame week.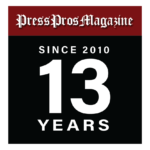 Columbus, OH – No two Ohio State football home game experiences are alike, and that will hit coaches, players and spectators alike once they settle in for the kickoff at high noon on Saturday at Ohio Stadium.
The ticket holders won't need ear protection from the din, nor will they need binoculars to pick out the celebrities standing on the sideline.
Last week, the Buckeyes might as well have been on stage for a rock concert or political rally going against Notre Dame in a nationally televised game and 106,594 people in the seats.
The stars were out: LeBron James, Joe Burrow, Justin Fields and Ezekiel Elliott, to name a few.
The game drew an audience share of 10.53. To put things into perspective about the number of television sets that tuned in, the next-highest ranked game last week was a 7.55 share for Florida State-LSU.
Then there will be Game 2 against Arkansas State of the Sun Belt Conference. It will be the same stadium, but, oh, my, how things will be different.
The stadium lights will be turned off. The Big Ten Network and not ABC will be broadcasting. There won't be 60-plus high school recruits taking it all in.
LeBron James will find something else to do.
Lest anyone got fat-headed about the 21-10 win over the Irish and all the attention that followed, Head Coach Ryan Day told the players to block out what people are saying about them.
Just this week, teammates were calling redshirt freshman defensive tackle Mike Hall a "Baby Aaron Donald'' because of what he did against Notre Dame.
"What we have to do, and I've told the entire team is that after a game gets done – especially a high-profile game like that – is that everybody's going to have their opinions whether it's the actual media, the local media, your dad, your brother, your uncle, your girlfriend,'' Day said. "That's just how it goes. If you start listening to those opinions, you are going to get distracted and it's not going to help you.''
Let's get this straight right away, and that is the coaches have no worries about Hall, a soft-spoken man, getting full of himself.
Day used the "Baby Aaron Donald'' as an example of trip wire that players must side-step.
"So, if someone says you were really good and all of a sudden you are the next Aaron Donald, well, then you had better be careful,'' Day said. "If someone tells you that you are not very good and you need, then you have to be careful of that, too, because that can become a distraction. One of the things we can't do is listen to the noise. I know Mike's not going to do that.''
It has been obvious from the start of preseason practices that the coaching staff has told the players not to give the media any choice words that will find their way on to the walls of opponents' football facilities.
Former Michigan offensive coordinator Josh Gattis called Ohio State "soft'' after a 42-27 victory in the big game last November, and Day & Co. have run with it.
That has made the Buckeyes' mantra "competitive stamina.'' They want to prove to everyone that they will knock you around in order to win a ballgame.
An example of the team's humility came from true sophomore receiver Emeka Egbuka. He caught nine passes for 90 yards and the team's first touchdown against Notre Dame.
Asked about that big game, Egbuka pretty much refused to talk about himself.
"I was just really concerned about the team win,'' he said. "We ended up getting it, and that was the best part of my night. We're trying to make a run this year.''
Asked about the possibility that receiver Jaxon Smith-Njigba will sit out with a hamstring injury, Egbuka all but said "next man up.''
"Obviously we'd love to have Jaxon," he said. "But at the end of the day, everyone in Buckeye Nation can be extremely confident with who (wide receivers) coach (Brian Hartline) puts on the field, and we're ready to execute everything depending on who we have or not."
That competitive stamina was in evidence when right guard Matt Jones had a fever of 102 degrees Friday night, but played almost the entire game.
"I felt very fatigued, but I was all right,'' Jones said.
His reason to soldier on?
"It's about staying positive knowing that you have a job to do, and you can't let your brothers down,'' he said. "I had to execute.''
But left guard Donovan Jackson said Jones did pull off something amazing.
"I would say Matt is nothing short of being a warrior,'' Jackson said. "He was out of it. At game time, coach (Justin) Frye said, 'Matt, are you good?' He said, 'Coach Frye, I've got this. I not going to let my team down.' I give all of my respect to Matt. He battled through a lot coming into this game. He balled out the entire game.''
There is absolutely nothing Day or anyone else could have said this week to turn Arkansas State into a worthy opponent.
The Red Wolves do have something of a name coach in Butch Jones. At Tennessee, he went 7-6, 9-4 and 9-4 from 2014 to 2016 to become the first coach with that team in 20 years to have three straight winning seasons. He won Conference-USA championships at Cincinnati in 2005 (10-3) and 2006 (9-3). He went 11-2 in his final season at Central Michigan.
Jones has brought in 20 transfers from Power 5 teams and another 15 from mid-majors and junior colleges to get on the fast track. Forty players are freshmen and sophomores.
The team finished 2-10 last season. It opened last week with a 58-3 win over Grambling.
Here are some sobering facts for the Red Wolves: They are 1-56 against Power 5 teams, with the lone win coming against Kansas State in 2020. Ohio State hasn't lost to a mid-major since 1990 against Navy in the Liberty Bowl.
The point spread for this game is 43 ½ points.
"For us it's business as usual,'' Jones said. "It doesn't matter who the opponent is, whether it's one of the top teams in the country or what have you. It's how you go about your business on a day-to-day basis and our routine and how we prepare for our opponents. It just happens to be an opponent that's one of the best in the country.''
Errors against Ohio State, Jones said, could blow up into something really big.
"So, your margin of error is a lot slimmer and a lot of the mistakes that we made (against Grambling), if we make those same mistakes against Ohio State, they're going to turn into explosive plays, and negative yardage football plays and possibly turnovers generated.''
The Buckeyes did not have a turnover against Notre Dame, but they were penalized seven times for 75 yards.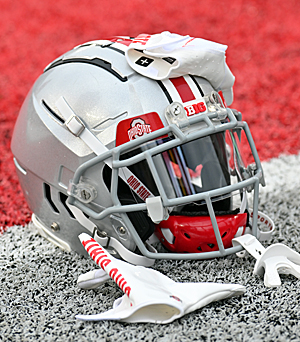 Three penalties were false starts on right offensive tackle Dawand Jones. Two came on the team's final touchdown drives near midfield.
Day said an unsportsmanlike conduct flag on receiver Jayden Ballard in the third quarter for retaliation was uncalled for.
He had no gripe with safety Lathan Ransom being penalized for a late hit on quarterback Tyler Buchner because Buchner slid feed first late on the play.
But Jones false starts had to be a point of emphasis in practice because the offensive line was plagued by those type of penalties last season.
"The ones that bother me are the 5-yarders with the false starts,'' Day said. "You just can't have those type of things. That's going to get you off-schedule on offense.''