They weren't at their best – even a bit sloppy – but unbeaten Tipp was good enough when it counted to topple Troy Thursday night…in four sets.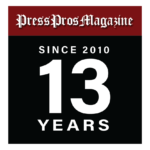 Troy, OH – Howard Garcia has coached in a lot of places, seen a lot of volleyball.  And while his undefeated Tippecanoe Red Devils won 3-1 over Troy, at Troy, Thursday night, he wasn't particularly impressed by the way they did it.
"When you have forty errors in four sets and you still get out with a win…"  said Garcia with a grin, "…you take it.  That just tells you that if you cut the mistakes in half you might have a blowout."
In a sloppy affair at times that saw both teams struggle with serving, serve/receive, hitting errors, and just a general lack of sharpness, nonetheless they both played well enough when it counted to make the match highly competitive, and interesting.
As to Garcia's point about too many mistakes, they won 25-18, 25-22, 23-25, and 25-19.  But in truth they might not have needed a fourth set because Tipp had a two-point lead (22-20) in the third, then flummoxed away three of the final four points to have Troy slip by them and force the fourth set.
Tipp (7-0) got out to a good start in the first set, taking advantage of Troy's inability to execute and find some momentum.  By the time they did Tipp had opened up a seven-point margin to take the set, 25-18.
Ditto in the second set, much to the consternation of Troy coach Michelle Owen.
"We came out flat in set one, obviously,"  said Owen.  "And it just took us a while, which was frustrating.  Our first contact all night was not great, and that put us in a place where our middles weren't effective enough, and defensively we weren't effective enough against their middles.  We just struggled to get going, and it took us to set three to settle things down a little bit."
Still, after trailing throughout set two, they finally tied it at 20-20, only to see Tipp take five of the final seven points, and win 25-22.
Tipp and Troy have reigned supreme for years in conference volleyball, and when they meet they're highly aware of the history, and bragging rights.
Troy came back to right itself in the third set, jumping out to a 4-1 lead, playing with more confidence and coordination.  But it was a match of runs – of momentum – that teetered back and forth – the score tied at 10, 16, 19, 20, 21, and 22.  This time it was Troy who took three of the next four points for lack of execution by Tipp, and slipped by with the 25-23 win.
"We really didn't do enough with the 'free' balls that they gave us,"  admitted Owen, referring to mistakes by Tipp throughout the match.  "You can't give those away.  They're free gifts.  And we took advantage of nothing.  We're getting the free points and give them right back."
Tipp got over the third set stumble with a more characteristic start in the fourth, and while the trend of back-and-forth – my turn, your turn – continued, the wear and tear of trying so hard to catch up began to wear Troy down.  Tipp crept out to their biggest lead of the match (eight points), but again allowed Troy to creep back into the game at 23-18 before winning, 25-19.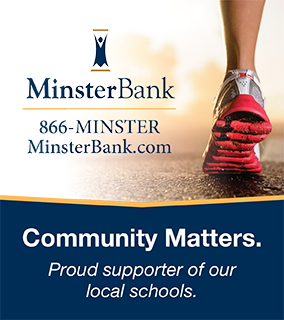 Both student sections were into it, the crowd got into it as Troy evened things up a bit in the second and third set, and the Troy-Tipp rivalry which pretty much marks MVL volleyball was clearly evident, even on a night when neither team was at its best.  Tipp has held an advantage in the series prior to the two tying for league honors in 2020…and then Troy won it outright in 2021.  And was that an advantage, or incentive, for Tipp?
"They have great athletes and they're good people,"  said Garcia.  "If they have Tippecanoe in their heads that's up to them.  But the bottom line is you have to establish something, and you have to say, 'I come here to play'.  We're not going to roll over because we're playing in their place.  Our kids, and the program, responded to that."
Troy fell to 5-3 on the season, but will get another crack at Tipp when they meet in Tipp City on October 6th, a delicious competitive attribute of the MVL's home-and-away scheduling.
"We've got eight seniors, and they have seven,"  said Garcia.  "And a great team is not the one that has the best players.  It's the team that has the best players who can play together."
Food for thought…for October 6th.