By Chris Miles
In a game without much offense, Hilliard Darby made the biggest defensive play of the night when it seemed Davidson was ready to put the game away.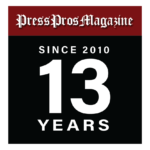 Hilliard, OH — A lot has changed in the world in the 15 years since Hilliard Davidson and Hilliard Darby first met each other on the high school gridiron.
That much-anticipated first clash between the original Hilliard High School, Davidson, and what is now the district's middle child, Darby, took place at a neutral site, Historic Crew Stadium on Aug. 24, 2007. The larger venue was definitely needed back then to comfortably accommodate the massive crowd.
It's crazy how time flies and things progress. Take, for instance, the venue used for that epic first Hilliard vs. Hilliard clash. Back then Crew Stadium was one of just a few soccer-only stadiums in the country, now, that venue isn't even used for soccer any more, as a brand-new downtown stadium houses the local Major League Soccer team; and there are now dozens of soccer-only venues across the country. In fact, there are probably more concerts and music festivals than actual sporting events that take place in the old stadium these days.
The methods in which we communicate with each other and how we get information has drastically changed since that date in 2007, too. Apple released the very first iPhone a couple months earlier. So chances are there weren't very many people in the stands with one that late-summer night.
Now, you would be hard-pressed to find anyone over the age of 13 in attendance of the latest Davidson-Darby clash who didn't have an iPhone or some other smart phone in their pocket or on their person when the two schools renewed their crosstown rivalry Friday at Darby.
Even though times change and technology continues to move forward, apparently the trend of having a high-powered passing attack and throwing the ball all over the field, hasn't quite caught on in Hilliard.
Both of the neighboring rivals still rely heavily on strong running games, solid defenses and taking advantage of the opposing team's mistakes.
The 2022 contest was yet another rock fight, one where points and even first downs were hard to come by both offenses. It's been that way for the better part of the last decade and a half and this one once again delivered on the drama, even if big plays on offense were nowhere to be found.
It was Darby that capitalized on a huge miscue by the Wildcats and scored in the final minutes to escape with a 7-3 non-league victory and bragging rights for the next year.
Davidson was clinging to a 3-0 lead with less than 3:30 to go in the fourth quarter, an advantage it had earned on the strength of a 47-yard field goal by kicker Andrew Lewis in the third quarter.
The Wildcats had the ball and the lead when they were faced with a fourth-and-1 at Darby's 16-yard line. Instead of attempting another field goal Davidson coach Jeremey Scally opted to go for the first down.
A handoff to senior running back Brady Schwieterman resulted in a bruising run where he spun out of a tackle at the line of scrimmage and rumbled 11 yards to the Darby 5-yard line for a first down.
With momentum and the clock on its side, Davidson looked poised to punch it into the end zone and put the game away. But on the very next play from scrimmage, Darby knocked the ball free from Andrew Painter as he tried to score and put the game away.
It bounced on the ground and right into the waiting hands of the Panthers' junior defensive back Parker Schwandt. He scooped it up and sprinted untouched 95 yards for the go-ahead score. The PAT made it 7-3 Darby with just 2:47 to play in the game. The Panthers defense held and the celebration was on.
"I just saw him fumble it, I scooped it up and kind of blacked out," Schwandt said. "I don't know what happened, I just picked it up and ran as fast as I could.
"We wanted this so bad, we all played really hard. I wouldn't have gotten that touchdown if it wasn't for whoever made that tackle. It just rolled right into me."
It was the biggest play of the game. It seems only fitting that someone on the defensive side of the ball would make it.
"I thought our defense played tremendous," Darby coach John Santagata said. "Offensively we were very bad tonight, thank goodness for our defense and special teams.
"Credit to Parker Schwandt who picked that ball up and went 95 yards. It's amazing. At that point it looked like they were going in to score."
Davidson had plenty of chances to break things open in the second half , but just couldn't get things done against the stingy Darby defense.
Davidson blocked a punt in the third quarter and recovered it at the Darby 32-yard line, but couldn't advance it very far and was forced to settle for the field goal. The Wildcats recovered a fumble and picked off a pass deep in Darby territory in the fourth quarter, but failed to cash in on either opportunity.
"I said it before the game that fundamentals were going to win the game and fundamentals were going to lose the game," Scally said. "Turning the ball over is a simple part of the game. They deserved to win. They executed better than we did.
"They know us, we know them. It really is like a staring contest in some ways. The first team that flinches, well, we flinched and they didn't and that's the way it goes sometimes."
Darby's defense rose up when it was needed the most. That's something not lost on its coach.
"I was very impressed with our defense," Santagata said.  "We went for it on fourth down in the first half and we didn't get it and we literally had bad field position the entire first half of the game. We turned the ball over a couple times in the second half, but our defense kept going out there, they kept playing.
"You can't ever give up, and sometimes you need that opponent to make that crucial mistake, I thought we made several. (But the fumble return) that one there was big. We need to do a lot better offensively, though, or we're going to be in trouble the rest of the way."
Davidson came into the contest with a 10-5 series advantage. Darby won the first-ever game between the schools, 21-10, 15 years ago. Davidson however would win seven of the next eight, including four by shutout, one of which was a 42-0 triumph en route to the school's second Division I state football championship in 2009.
The Panthers won two of three from 2015-17, but the Wildcats won three in a row from 2018-2020. Darby walked away with a 29-23 win in 2021.
"This has always been a big rivalry ever since Darby was built," Schwandt said. "It's always great to get a win against them."