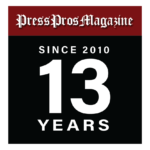 Columbus, OH – Winning an Ohio Capital Conference division championship is big, but it might feel even bigger for some teams to win this week in advance of division play starting next week.
That's because Week IV is all about cross-town rivalries and everything that goes with a victory against the guys who go to one of the other schools in town.
No battle, historically, is bigger than Pickerington North vs. Pickerington Central, so their matchup at Central is intriguing because it gives the Panthers a chance for their second straight regular season win in the series and a chance to authenticate their 18-13 win over Upper Arlington last week.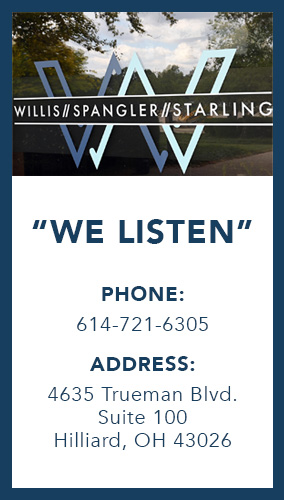 In Hilliard, Davidson plays at cross-town rival Darby, while in Dublin, Jerome will try to pad an unbeaten start with its first ever win over Coffman.
The four schools which comprise the Olentangy District will also be facing off.
Last week, a middling 6-4 mark raised the season's record through three weeks to 22-11.
Hilliard Davidson (2-1) at Hilliard Darby (1-2) – This looked like a walkover until, as they say in the replay world, further review. Davidson's shutout home loss to Northmont, coupled with previously-winless Darby's shocking 31-14 win over Westerville South prompts additional contemplation.
There won't be much football played outside the tackles in this one, nor will there be many balls in the air. In a toss-up, Darby will find a way.
Dublin Coffman (2-1) at Dublin Jerome (3-0) – Jerome tailback Luke McLoughlin should be fresh for what he and the Celtics hope will be their first win in seven meetings against the Shamrocks. He had only three carries last week in a road rout of Shaker Heights, but is Coffman's top concern, given his 426 rushing yards and five TDs so far.
If that were Coffman's only worry, the pick would tilt its way. But because Jerome QB Zakk Tschirhart has thrown for six scores, that balance will likely tip the outcome to the Celtics.
Pickerington North (3-0) at Pickerington Central (1-2) – This was one of the regular-season shockers last year, when North upset Central in a defensive battle without scoring an offensive touchdown. Central restored order in the Playoffs and pounded to a 27-7 win to reach its sixth straight regional final appearance.
The Tigers are a bit down so far, but they lost a ton of Division I talent and it's no disgrace losing close to Elder and Wayne in back-to-back weeks. North hasn't played a schedule as that difficult as Central's, but has come through unscathed so far.
In tailback Dawaun Green, and with an amped home crowd, the Panthers win a nail-biter.
Olentangy Liberty (0-3) at Olentangy Berlin (2-1) – Berlin, like Dublin Jerome, sniffs its first-ever win over a cross-town big brother of sorts. The Bears are the the newbies in the district, while Liberty has been around since 2003 and is off to an uncharacteristic 0-3 start.
Berlin has won two in a row, including a tough 10-7 win at Dublin Scioto last week. Liberty scored three TDs last week, so an upset wouldn't be shocking, but here's an uneasy nod to the Bears getting the W.
Delaware Hayes (3-0) at Big Walnut (3-0) – The Eagles didn't show up in the Top 10 of the first state high school football poll, which is a joke. Expect them to take out their frustration on their rivals, as they have in 19 of the schools' 21 career meetings.
Upper Arlington (2-1) at Westerville Central (1-2) – UA couldn't stop a dynamic offensive player when it mattered most last week, allowing Pickerington North running back Dawaun Green to gain 65 yards on a  game-winning, 97-yard touchdown drive that consumed most of the fourth quarter in an 18-13 final.
This week, the Bears will have to contend with Central QB Jaystin Gwynn, a dual threat who put up 314 yards rushing and passing last week in a loss to Hilliard Bradley.
The Bears will hang tough at the finish this time and get a confidence-building road win.
Hilliard Bradley (3-0) at Marysville (2-1) – Bradley is a bit of a surprise so far, and Marysville has to be counted a mystery in light of its Week I shutout loss at home to New Albany.
The Monarchs have since recovered to defeat two opponents who are both still winless, which suggests Bradley can drop them to .500 with QB Bradyn Fleharty operating its vertical spread attack.
That's a big ask, however, given Marysville will be back home for the first time since its embarrassing season debut. The Monarchs will erase that memory by getting to 3-1.
Olentangy (2-1) at Olentangy Orange (1-2) – Orange has hit the skids since a season-opening, final-minute rally to defeat Hilliard Darby. The Pioneers have been juggling QBs, which is not an issue at Olentangy.
Ethan Grunkemeyer threw for four TDs and rushed for another last week for the Braves. That stability under center will make the difference in this one.
Lancaster (0-3) at New Albany (3-0) – The Eagles are the OCC's only Top 10 Division I team in the first set of state-wide rankings, coming in at No. 10. If they tumble next week, it won't be because of a loss to Lancaster, which is likely to become the fourth straight opponent to suffer a running-clock fate in a lopsided defeat.
Westerville South (2-1) at Dublin Scioto (0-3) – South should be motivated to bounce back from a surprising loss at Darby, where the Wildcats just didn't show up in the first half and fell into a 31-0 hole.
The desire to atone for that and the start of OCC Capital play should roust them to action this time and prompt a fifth victory in the teams' last six meetings.
Bruce Hooley hosts the Bruce Hooley Show from 11 a.m.-1 p.m. Monday-Friday on 94.5 FM The Answer in Dayton and 98.9 FM The Answer in Columbus.