The end said that the defense shook off a 54-yard catch and 15-yard penalty on Notre Dame's first play and dominated because the players have faith in the scheme and new defensive coordinator Jim Knowles.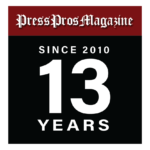 Columbus, OH – The very first play run by Notre Dame last Saturday was such a flashback to 2021 that it could have been taken from the play-by-play report from Minnesota, or Oregon, or Tulsa, or Penn State and especially against Michigan.
There was a lot of talk and so many words written about how Jim Knowles' 4-2-5 defense was going to make people forget about what happened under Kerry Coombs and then Matt Barnes.
People were going to be flying to the football from all over the place. There were going to be confused quarterbacks, roughed up skill players and panting offensive linemen.
It was supposed to be a return of the Silver Bullets in all their glory.
Then on that first play, Irish quarterback Tyler Buchner indeed had a blitzer in his face, but his pass to the sideline to Lorenzo Styles resulted in a 54-yard play to the 31. Safety Josh Proctor whiffed on a tackle. A personal foul penalty on end JT Tuimoloau took the ball to the 16.
Here we go again?
End Zach Harrison said no way.
"Last year, we would have folded. Last year, we would have panicked. Last year, they would have scored a touchdown,'' he said. "This year, we're playing confident and that comes from the work we put in practice on Tuesday and Wednesday and the work that we know the coaches put in to put us in the right position. After that one play, we were rolling. We were playing fast and physical and playing with energy. Every tackle we made felt like a third down sack.''
Notre Dame tailback Audric Estime gained 3 yards on first down, but then that pressure Knowles has talked about came out when Logan Diggs was knocked back for a 2-yard loss by tackle Michael Hall Jr. on second down and Bucher was swarmed after a 1-yard gain on third down.
The Irish took a 3-0 lead on a 33-yard field goal, but the tone was set. Buchner would be playing with happy feet and his linemen would be frantically trying to plug holes the rest of the night.
Here's how little Notre Dame did: 12 first downs, 253 total yards, 48 plays, 2.5 yards per rush, 3-for-13 on third down and a measly 27 minutes, 1 second of possession time.
In the second half, it was worse. The offense had zero yards rushing and 72 in all.
"It's a matter of confidence and leadership,'' Knowles said during post-game interviews. "It's a matter of, they expected this. Our players expected this, I expected this. So, when they come in tomorrow, we're able to show them why it worked, how it worked. You have just got to give them that added motivation and confidence. But we expected this on defense.''
Yes, sure, Buchner started his first college game and Notre Dame's best offensive lineman and captain Jarrett Patterson did not play because of a foot injury. The team's running game wasn't much last season, either.
Still, it was an impressive performance by the Buckeyes for the first time out.
Game 2 against Arkansas State at noon Saturday at Ohio Stadium won't have nearly the same sex appeal. Ohio State is a 43 ½-point favorite.
Safety Ronnie Hickman said this shouldn't be a one-game phenomenon just because it was big-game America.
"I wouldn't say surprised at all. We talked about this,'' Hickman said about Game 1. "We talked about it and executed it on the field. I'm just glad to see it all come out.''
Tuimoloau, a sophomore, indirectly said look out, Arkansas State.
"We're doing the same thing that we did against Notre Dame in the film room. We're trying to study,'' he said. "There is no time to take your foot off the gas. I think it's all gas and no brakes and making sure we know our plays and making sure we're playing Buckeye ball.''
No one wants to put 2021 in the bottom drawer and out of view more than Harrison. It was supposed to be a breakout season for him when he would live up to his five-star recruiting status. It never happened.
"It's a new year and a new standard,'' Harrison said. "We don't talk about last year much at all except when you ask us. This is a whole new season, whole new roles, a whole new mission, whole new players to a whole new defense.''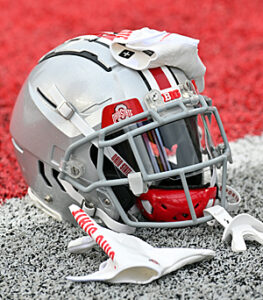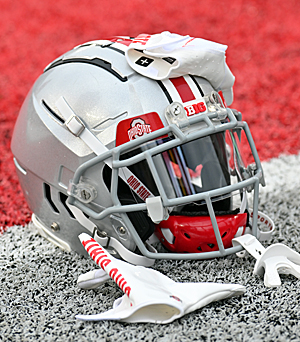 This defense isn't supposed to have a face, but many faces.
Linebacker Tommy Eichenberg got the most attention in being voted the weekly Bronko Nagurski award from the Football Writers Association of America for nine tackles, three for losses. Two of those TFLs were sacks.
It also was difficult to overlook Hall, a 6-foot-2, 290-pound redshirt freshman tackle from Streetsboro, Ohio. He had one sack, another tackle for loss and made a lot of offensive linemen sweat.
Teammates bragged up Hall during preseason practices.
"Mike has been doing that all camp and all spring,'' Tuimoloau said. "I mean, you all seen it. We've seen brother Mike do that all the time. To see him do it in the man, this is what he has been working for. It was no surprise to us.''
Harrison called Hall "a special player'' who can do things that "not everybody can do.''
"You just can't block him,'' Harrison said. "That's the mindset that we tell him, 'Mike, we like that. You are a dog.' Mike is almost like a sparkplug for the defense. You all see him out there going crazy, and we all feed off that. It just makes us want to make plays like that. He's explosive. He has got explosion like wide receivers, DBs. . .''
What has to be scary for future opponents is that Hall lined up as an end on his sack on Notre Dame's final possession.
Tuimoloau made one outrageous comparison.
"A baby Aaron Donald,'' he said of the Los Angeles Rams tackle.
Donald has played in eight Pro Bowls and won a Super Bowl. He is making almost $32 million per season, which makes him the highest paid non-quarterback in the NFL.
"That's a crazy comparison for real, but I was thinking about that the other day,'' Harrison said. "(Hall) is strong. He's a small nose guard, but he has got heavy hands and he's strong.''
Head coach Ryan Day acknowledged Hall's talent and his outstanding first game, but threw in a qualifier.
"Okay, you can do it, but can you do it all the time?" he said of all his players.
Ohio State's defense is about 11 men playing so fast and so hard that the opponent might think a 12th man has sneaked on to the field.
When Harrison and Tuimoloau need a blow, in come two fresh ends. That same thing applies to the tackles.
"It definitely showed late in the game that guys were fresh,'' Harrison said of the line's rotation. "When you are out on the field your job is to increase the tempo, so when I'm off the next defensive end and D tackle can come in and go against a worn-out o-lineman. The way we see it, one of us gets a sack and we all get a sack. You can see by the way we carry ourselves. One eats and we all eat.''
OF NOTE
Receiver Jaxon Smith-Njigba, whose status is unknown because of an apparent hamstring injury, was seen catching passes from a Jugs gun after practice Wednesday. He had an elastic sleeve on his left leg. . . Day said that center Luke Wypler has been practicing and will play Saturday. He had one foot in a walking boot after the game.