When it was over both coaches admitted that was as good a volleyball as you could be a part of…Marion Local outlasted Russia in five sets of regional final quality volleyball.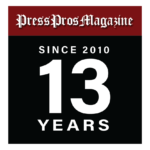 Maria Stein, OH – Russia volleyball coach Aaron Watkins is fond of setting his yearly goal of getting to the regional round of the OHSAA tournament.
And, he's good on that promise, having made the regional round now for five consecutive years.
He's also fond of competition – anyone, anytime – that can help equip his girls for the drama, tension, and commitment necessary to get there, and this year's goal…beyond a regional final in 2023.
He got his wish Tuesday night, a dramatic, tension-filled five set thriller with Marion Local that saw 29 ties or lead changes in the course of the five games…including a titanic fifth set that was tied at 2, 5, 7, 9, 13, 15, 16, and 18.  Marion eventually won it 20-18, capping a 22-25, 26-24, 25-19, 15-25, and 20-18 win to claim their sixth win of the season (6-1).  Russia, one of the favorites, in fact, to make the regional round of the tournament, fell to 6-4.
"All the credit to the girls,"  said Marion coach Anthony Chappel.  "Two great teams, and a lot of seniors.  They run a 5-1, we run a 6-2.  We've got six hitters that we trust, and they have five hitters that they trust.  It all came down to who got lucky on a ball that touches the tape or a ball that clips the line.  This was just two teams swinging away at each other.  In football terms, this was about whoever had the ball last.  At no point did I feel that we were ever out of the game.  I knew our girls were going to battle."
And battle they did – both teams.
Russia jumped out to a quick 10-4 led in the first set…only to have Marion Local go on an 11-3 run to take a 15-13 lead, one of the 29 ties or lead changes that marked the match.  Russia came back, tied, went ahead, and hung on for a 25-22 win .
Set two was more of the same – 11 ties or lead changes – before Marion finally prevailed, 26-24.
The Flyers made it two straight with a 25-19 win in the third, a set in which they jumped out early, 5-0, and Russia could never get the deficit closer than four points.
But Russia is battle-tested after all those regional appearances, a team that's largely been together now for four years – Kate Sherman, Miah Monnine, Cece Borchers, Kelby Doseck, Jenna York, Simone Puthoff Jilian Chapman, Audrey Stickel – and they righted themselves after the game 3 loss to run out to an early lead in the fourth.  Marion, of course, chipped away, but never got closer than four points (19-15), as Russia set up the climactic fifth set with a 25-15 win.
The fifth set was one that both teams will remember, and no doubt benefit from.  Russia got the early lead, and Marion quickly tied it at 2-2.
It went back and forth – tied at 5, at 7, at 9, and 13.
As Chappel said, it came down to skill and determination, of course.  But more, the outcome was about to be determined by that one touch, or ball that hung on the net – out of rhythm – or even a hit that clipped the out-of-bounds line.
When Russia went up 15-14, Marion, of course, tied it at 15-15.
Then 16-16.
Then at 18-18, before Marion somehow willed the final two points in exactly the manner Chappel predicted….to win!
"Anytime we had a lead they would call a timeout, and when they came out there were swinging,"  said Chappel.  "They've got seniors, we've got seniors, and off the top of my head, I can't remember a fifth set that was tied that many times.  My watch kept beeping because my heart rate kept going up.  I trusted the girls.  They were in the moment, and they owned the moment.
"It was fun.  I told Aaron that I hope we get to do that again."
Statistically, there were a lot of kills, digs, assists – all the things that determine a numerical advantage.  Kate Sherman had a big night hitting for Russia.  Teammate Roni Poling was right on her heels.
For Marion Local Lindsey Koenig was in the camera's lens a lot.  But she had plenty of company – a sophomore, Chloe Ronnebaum, had a couple of critical points at those 'Chappel' times – Reagan Kremer, Lydia Eifert, Eve Mescher, and Stella Huelsman.  And when it was over neither side was particularly upset over the fact of losing because they both had played so well.
"That may have been the best match I've ever been in,"  said Aaron Watkins, wearing a genuine smile.
"Two very good teams that played at a great level.  That's a very good team (Marion) that's going to challenge to win the MAC.  And I like where we're at.  I just told the girls in the locker room that for September the 6th, this was pretty darned good.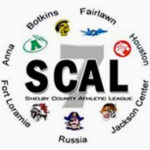 "And no…I can't remember a fifth set where it was tied that many times.  Saturday we played up at St. Henry in their invitational, and we struggled – couldn't serve, couldn't pass the ball – had a really good practice yesterday and I'm really pleased with the way we came back and played in a match like this."
The benefit, of course, is the experience of having been in a match like that.  Watkins' goal every year is to get to the regional, and inevitably you have to survive something like this to get there.  Or, you have to survive a match like this to win a regional and get to the Final Four.
"And I'm tired of losing in the regional,"  said Watkins, matter-of-factly.  "This year I want to win one."