Ohio State Head Coach Ryan Day said it's always the next-man-up mentality when a player goes down, and players such as Xavier Johnson and Emeka Egbuka responded in Saturday's win over Notre Dame.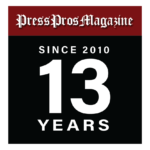 Columbus, OH – The mega-matchup between Ohio State and Notre Dame was still at the feeling-out stage in the first quarter when All-Everything receiver Jaxon Smith-Njigba got wiped out on a tackle near the home sideline.
His helmet popped off as if powered by gun powder, but the real damage occurred when safety Brandon Joseph got tangled with him as both fell to the turf.
The only other views the ABC television cameras got of Smith-Ngiba came with him riding a stationary bicycle behind the bench. The man who twice caught 15 passes in a game in 2021 caught two for 3 yards.
Quarterback CJ Stroud and the Buckeyes were able to shake off that body blow to come from behind and pound out a 21-10 victory in the opener.
Head coach Ryan Day refused to reveal the injury, but Stroud later let it slip that it's a hamstring.
"I definitely think he's that type of person that even off the field he's somebody you gravitate toward,'' Stroud said. "He's very relaxed in our situation. He never panics. So, when he went down it was kind of a shock to everybody. Where's Jax? I didn't even know that he was hurt, that he would not return to the game. It affects our whole offense. He's the best player on our team, if you ask me. But it is what it is.''
Stroud said Smith-Njigba's absence "skewed'' the offense. He completed 24 of 34 passes for two touchdowns, but for only 223 yards.
One of the stars of the show was graduate Xavier Johnson of Cincinnati with two catches, including one for 24 yards that gave Ohio State a two-touchdown lead with 4 minutes, 51 seconds to play.
The question Tuesday was whether Smith-Njigba will be available for Game 2 against Arkansas State at noon Saturday at Ohio Stadium.
The No. 2-ranked Buckeyes are a 43 ½-point favorite going against a mid-major from the Sun Belt Conference.
"It's not like he'll be out for the season,'' Stroud said. "I'm not too worried about it.''
So, what about his availability?
"Jaxon certainly enjoys being in big games. He thrives on it,'' Day said. "But we first go to the medical professionals and say, 'Can he play or not?' If the answer is no, the answer is no. If the answer is yes, the answer is yes. If it's somewhere in between like, 'We'll kind of see how he does here,' then it depends on the maturity of the player. With Jaxon, we trust Jaxon (that he'll be truthful about his condition).''
It was the third time since the middle of 2021 that Ohio State had to make do without a top receiver.
We all remember the Rose Bowl as the coming out party for Marvin Harrison Jr. and Emeka Egbuka with future NFL first-round draft choices Chris Olave and Garrett Wilson opting out of the game for fear of injury.
There also was a hard-fought 26-17 win at Nebraska when Wilson did not make the trip because of injury. A double-team on Olave limited him to seven catches for 61 yards, but Smith-Njigba went off for 15 catches for 240 yards and one score.
What was Day's thinking after Smith-Njigba went out?
"We have to kind of move on,'' Day said. "There are different things that happen to you. We talk a lot about the events that are going to happen and the adversity that is coming your way control your response. We talk about controlling your response. There is nothing we can do that happened, whether it's the moment of the game or the score at halftime or if something happens to your teammate like that.''
Day brought up the 2020 national championship game loss to Alabama as an example how a team must have that next-man-up mentality.
"If you told me that in the national championship game that Trey Sermon was going to break his collarbone or the first whatever few plays of the game that Jaxon going to be out of this one, you go, 'Oh, my, god,'' he said.
DON'T COUNT OUT PROCTOR
Josh Proctor worked furiously to come back after a compound leg fracture against Oregon in Game 2 cost him the rest of the 2021 season.
His return lasted all of one play. On the first play of the game, he missed a tackle on Notre Dame's Lorenzo Styles and was burned for a 54-yard reception. A personal foul penalty got tacked on, taking the ball to the 16-yard line.
The defense righted itself to force the Irish into a 33-yard field goal by Blake Grupe.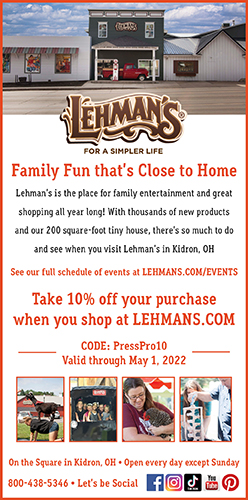 Proctor was on the sideline the rest of the game watching Lathan Ransom take his spot. First-year safety coach Perry Eliano made sure to communicate with him.
"Proctor is a phenomenal player and a great young man,'' Eliano said. "He has a huge role on this football team. I love him. I trust him. Lathan, I feel the same way about. It wasn't planned accordingly like that. But what I wanted to do was just calm Josh down. Lathan wound up playing quite a bit because he got into rhythm. We need both of them. . . both of them to do what we need to do this year.''
Eliano said Proctor was at the facility watching film Sunday and Monday.
Ransom finished with seven tackles, six of them solo. He, too, has returned after a leg fracture, this one in the Rose Bowl.
Notre Dame's ball control attack is one reason Proctor didn't re-enter. The style didn't work as Ohio State's defense played 49 downs.
In 2020, Proctor stepped into the job after Marcus Hooker whiffed on one too many tackles.
Day spoke about competitive excellence a lot.
"Those guys are going to play and when they get the opportunity to play, they have to make it count,'' he said of the secondary. "That's what that competitive excellence is. We have terms that are part of our culture, and one of them is competitive excellence. When your number is called, did you make the play, yes or no? When you get your opportunity to play, you make it count.''
AND LASTLY
Of course, Day, Eliano and Stroud were asked about coming back strong against a team that is, well, not Notre Dame, not ranked and unknown.
Day talked about having to move on from Notre Dame.
"That was a job done, but that doesn't mean anything this week,'' Day said if the Irish. "We say it all the time after a Sunday practice that once we walk through those doors and practice is over and we are headed to the victory meal, that game is over no matter what happens – good, bad or indifferent – because we have to move on. I don't think last week matters.''
College football history is loaded with examples of a team defeating a big-time opponent only to struggle or even lose the following week to a nobody.
"One game doesn't define us,'' Stroud said. "It was a major win, a very tough team, top five and the first game of the season. First games of the season are never easy, unless (the opposition) is total bums. Now we move on to Arkansas State.''