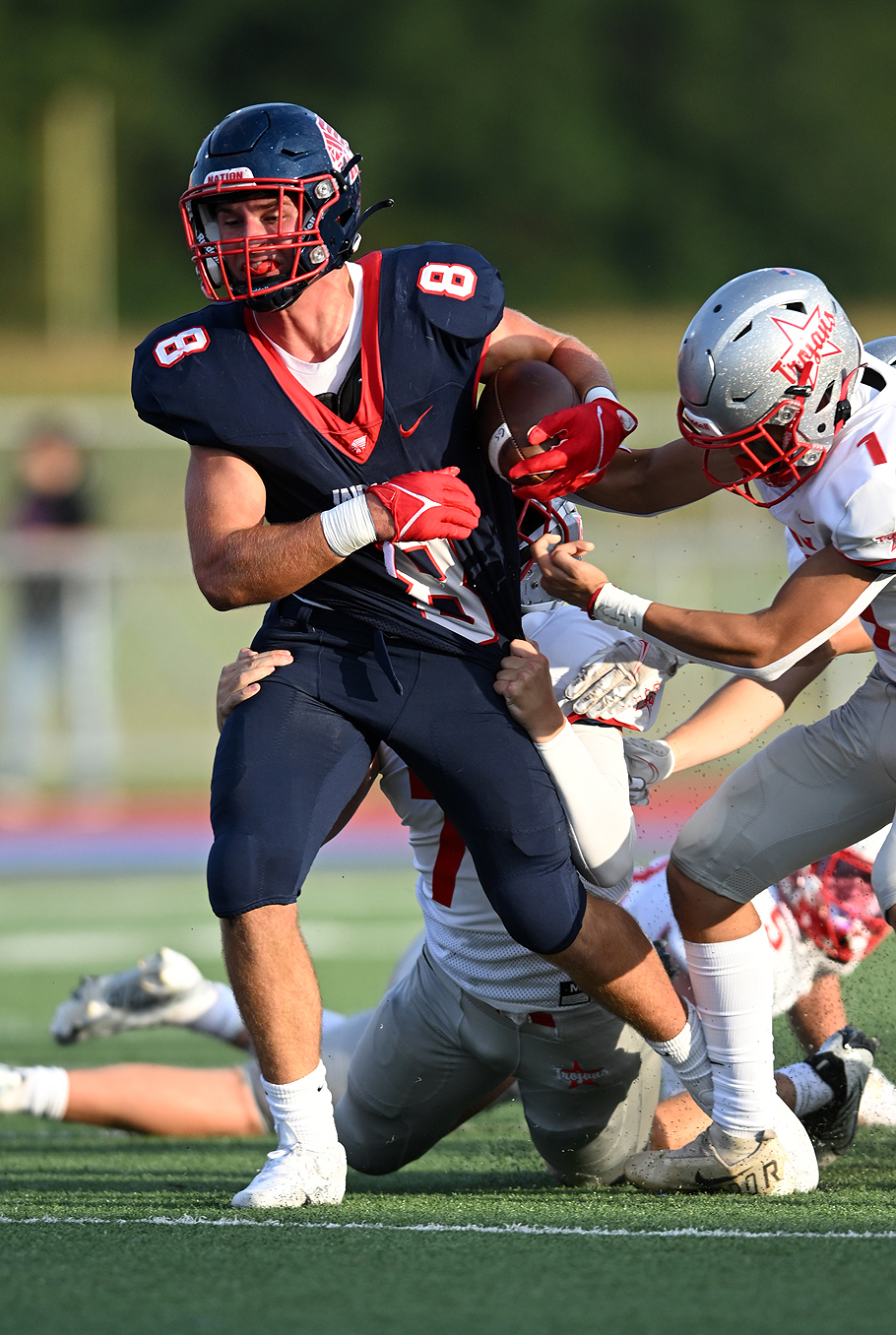 Sam Schmiesing – Piqua High School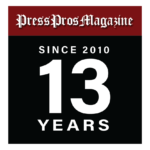 There's no middle ground in the way people talk about events and circumstances that forever remain fresh in their minds.
There's the Nat King Cole way…reverently, fondly, bathed longingly in his baritone rendering of, Unforgettable!
And then there's the Sam Schmiesing way…horrified, repulsed, determined never to revisit the disappointment of a regional final Playoff loss last season.
Schmiesing, Piqua's senior linebacker and sledgehammer running back, still has that dread in the forefront of his mind, even though he and the Indians have bludgeoned three opponents so savagely this season that not a single one has scored a single point.
Schmiesing contributed significantly to the Indians' latest bit of dominance with 98 rushing yards and two touchdowns on 16 carries Friday in a 59-0 win over Troy.
He also made a team-high 11 solo tackles and blitzed to force a first-quarter interception, one of three Troy turnovers Piqua's defense turned into touchdowns.
That's why Schmiesing in this week's Who's Hot honoree, sponsored by the St. Henry Bank, but it's not why Schiesing turned serious in the aftermath of the Troy rout while talking about Piqua's season so far.
He credits the Indians' motivation for their 55-0, 58-0 and 59-0 wins to the 38-17 loss they suffered to eventual state champion Winton Woods last November.
"I remember after the game, one of our coaches came up to me and said, 'Remember this feeling,' " Schmiesing said. "Well, I can still feel that feeling.  And I don't ever want to experience it again.
"That definitely drove us this summer and I think it is driving us now. We know what it feels like to lose like that and so we're really determined not to let that happen."
The possibility looms large this week when Piqua (3-0) travels to Xenia (3-0) in a battle for control of the Miami Valley League's Miami division and a leg up in Division II, Region 8.
Xenia has been similarly dominant, winning its games by scores of 40-3, 50-20 and 47-0.
Bucs running back Trei'Shaun Sanders had 144 yards and a TD on 19 carries in that 50-20 win at Troy two weeks ago, and followed it up with six carries for 185 yards and four scores Friday in a rout of Fairborn.
Neither Piqua nor Xenia has a win over a team with a win that didn't come against a team that is winless, so this will be a step-up in quality of opposition for both.
Schmiesing and the Indians know they'll have to be ready.
"They're definitely going to be a bigger challenge," he said.
On behalf of the St. Henry Bank, Press Pros proudly recognizes Piqua's Sam Schmiesing as our 'Who's Hot' honoree of the week!
Peace of mind is as easy as the relationship you have with your local bank, and the St. Henry bank is small enough to know you, and big enough to serve you.  The St. Henry Bank joins Press Pros Magazine in recognizing this week's "Who's Hot" honoree…Sam Schmiesing from Piqua High School.