The Irish defense didn't allow quarterback CJ Stroud to throw downfield and Jaxon Smith-Njigba played only one quarter.  But the running game behind TreVeyon Henderson and Miyan Williams, plus a relentless defense, got the job done for an opening win.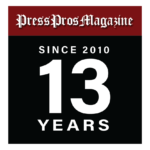 Columbus, OH – There were a lot of wadded up betting tickets on the floors of Las Vegas casinos Saturday night with Ohio State failing to make good on being made an outrageously large 17 ½-point favorite against Notre Dame.
Football is not played on neon boards by gamblers in the desert, but with grit, muscle, lots of sweat and sometimes blood. The Buckeyes surely didn't disappoint people wanting a victory any way possible, and they delivered with body punches.
Kept in a web woven by first-year Irish defensive coordinator Al Golden most of the game, the Ohio State broke through in putting together grinding touchdown drives of 10 plays for 70 yards and 14 plays for 95 yards in the second half.
That paved the way for the No. 2 Buckeyes to cash quite a rich ticket called street cred in a showdown game against the No. 5 Irish with a 21-10 victory before 106,594 at Ohio Stadium.
It was a spectacular way to begin the 100-year anniversary of the old ballpark. It was the team's fifth straight victory over Notre Dame.
"This is a top five team,'' Buckeyes head coach Ryan Day said of the Irish. "It's hard (to win). It's not easy to do. We just beat the No. 5 team in the country by 11 points. I could not be any prouder of the way our team played, especially in the fourth quarter. A lot of people questioned our toughness. If you watch the film, you make your decision about whether this team is tough.''
There was pain from the start when receiver Julian Fleming was held out because of injury and star Jaxon Smith-Njigba left shortly after the first quarter with a possible hamstring injury. He lost his helmet on a hard tackle near the sideline. His body got twisted impacting the ground and getting tangled with a defender.
Notre Dame's defense was stout and frustrating until five minutes remained in the third quarter.
That's when Ohio State went back to basics with a power running game behind TreVeyon Henderson and Miyan Williams and a short passing game.
The 70-yard touchdown march began when Stroud hit Emeka Egbuka with a 16-yard pass on the sideline for a fantastic pitch and catch.
Stroud rolled right and just a step from going out of bounds threw across his body. Egbuka caught the ball inches off the ground.
The drive was in peril when Henderson was called for a chop block, putting the ball back to the Notre Dame 34 for a second-and-21.
But Xavier Johnson, a graduate student from Cincinnati who was placed on scholarship during preseason camp, caught a 10-yard pass to offer hope.
On third-and-11, Johnson scored on a 24-yard slant with 17 seconds left in the quarter.
"I knew it was a big situation coming in for the best receiver in the nation (Smith-Njigba),'' Johnson said. "It was (crazy). I'm not going to lie to you. It was (crazy). I was in my position playing as I was coached to do. I came in confident in myself.''
Johnson was honest saying that he nearly quit after years of being buried on the depth chart.
"There were countless nights when I almost threw in the towel,'' he said. "I had one foot out the door.''
The score was 14-10 and Buckeyes fans finally could take a deep breath thinking that maybe, just maybe their team had gotten over the hump.
Stroud was not surprised by Johnson.
"XJ is a dog,'' he said. "He's a hell of a ballplayer as you can see.''
There was still much work to do to finally put away the Irish, and that was a crunching 95-yard drive behind Henderson and Williams.
This time, the passing game didn't go up and down the field. Stroud was 24-for-34 for 223 yards and two scores.
He was crafty buying throwing time by rolling left and right and forcing defenders to run across the field after him. The Irish got one sack.
Henderson finished with 91 yards on 15 carries and Williams 84 yards on 14 carries.
On that decisive march, Henderson had runs of 5, 9 and 4 yards and Williams runs of 4, 11, 5, 15 and 12 yards. Stroud completed passes of 4, 12 and 11 yards.

"At the end of the day, we got the job done,'' Stroud said. "We got the win. That was a super tough first game.''
The capper of the third touchdown drive was a 2-yard run by Williams over left guard with 7:06 remaining. Almost five minutes were taken off the clock.
"To get the run game going in the fourth quarter says a lot about our team,'' Day said. "CJ made some huge plays down the stretch.''
Day, though, said the story was the defense that limited Notre Dame to 12 first downs, 3-for-13 on third down, 253 total yards and only 27 minutes, 1 second of possession time.
That's what was supposed to happen with Jim Knowles becoming defensive coordinator.
"What I am most pleased about is they never flinched,'' Knowles said. "One or two (big) plays did not affect them. Our players expected this. (The coaches) expected this on defense. We are pleased, but it was expected. There are still a lot of things we haven't shown.''
Knowles said the game plan was simple in order to allow the players to tee off.
True freshman defensive tackle Mike Hall had four tackles, including two for loss. He quietly earned the start with a great August.
"Just trying to stop the run,'' he said. "Just stop the run. That's what we really did well.''
The sideline was like the red-carpet walkway at the Academy Awards, with Ohio State wannabe LeBron James standing at midfield during pre-game warm-ups with a patrolman on each shoulder.
Cincinnati Bengals quarterback Joe Burrow was wearing shades and looking Super Bowl cool.
The end zone at the south end was packed with high school recruits taking in the aroma of big-game America.
And, of course, ESPN's Game Day crew and ABC were there to chronicle everything.
Buckeyes fans were relentless in barking at ESPN analyst Desmond Howard. It was Howard who said Stroud was not a Heisman Trophy contender.
The visiting team almost ruined the party.
Notre Dame led 10-7 by virtue of three big plays, but the side story was how quarterback Tyler Buchner played 1950s ball in nudging the ball up the field with dinks, keepers and between-the-tackles runs.
The Irish rocked the Buckeyes the very first play from scrimmage, with sophomore receiver Lorenzo Styles of Pickerington catching a sideline pass that ate up the blitz and took it 51 yards to the 31. A 15-yard penalty for a blow to the head put the ball at the 16.
The drive, though, ended with a 33-yard field goal 2 minutes, 37 seconds into the game.
The Buckeyes' only possession that resembled the lightning of 2021 provided a 7-3 lead with 5:32 left in the first quarter when sophomore Emeka Ebuka caught a 31-yard touchdown pass from Stroud.
The drive went 54 yards in four plays.
Knowles' defense gets smack into the face of the offense, and that means it's vulnerable to the big play.
That happened twice on the Irish's touchdown drive that went 10 plays and 87 yards for a 10-7 lead with 11:56 left in the second quarter.