New Ohio State baseball coach Bill Mosiello shared fall workouts this week for the 2023 Buckeyes…for those with an interest in new faces, and what's to come next!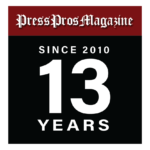 If the prospect of change intrigues you…fall baseball workouts at Ohio State University should rank high on your list of curiosities.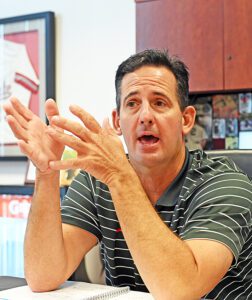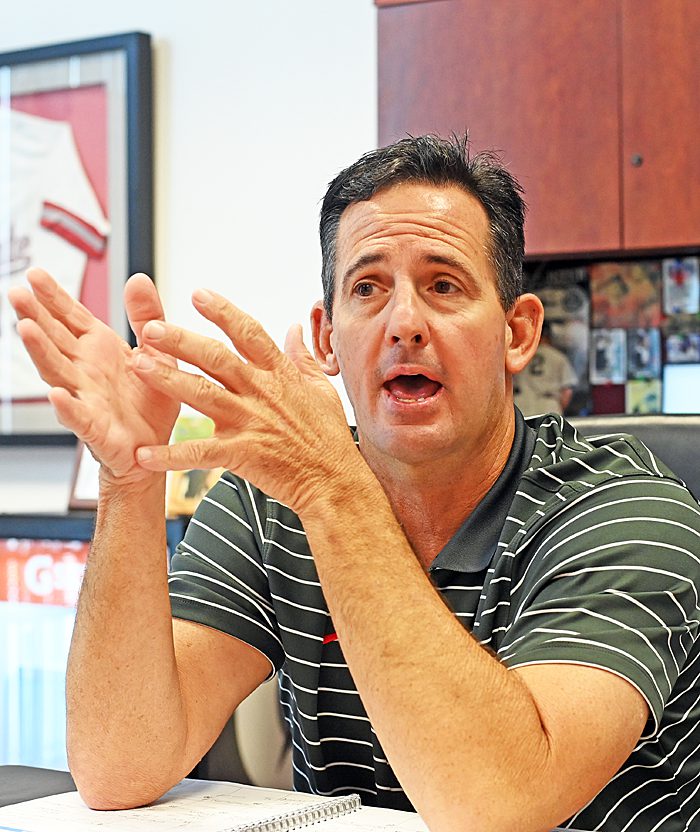 And if you're interested in new faces, both players and coaches, new coach Bill Mosiello heads the list of what theorists for generations have claimed…the only thing constant is change!
Gone are former coach Greg Beals, staff, and about twenty players from 2022 – replaced by Mosiello and some carefully-picked assistants, along with a menagerie of new players from all points and backgrounds – like transfer pitcher, Justin Eckhardt, from Sealy, Texas, who has made his way from the University of Texas in search of a new start…a new opportunity.
If you're interested in the basics 'fall ball' is a work in what appears to be 'indoctrination', Mosiello spending a lot of time last week teaching the fine points of base running, angles, positioning, and even the routine fly ball…stressing the next base, the next throw, the next outcome on every play.
Former Kansas State assistant Buck Taylor worked for an hour with four new catchers, headed by Powell native (Bishop Watterson High School), and Miami University transfer Cole Andrews, one of the new faces.
New pitching coach Sean Allen watched intently as more than dozen arms, old and new, stretched in the outfield with some spirited 'long toss'.
With coveted 'national' recruits arriving for a look-see this weekend, other assistants Andrew See, Damon Lessler, and Matt Carpenter noodled over the logistics of how to get them around campus amid the chaos that is an Ohio State football Saturday.  No stone, it appears, is being left unturned in Mosiello's efforts to make a bold first impression with Ohio State baseball in 2023!
Associate athletic director Sean Richard, who hired Mosiello, leaned on the dugout railing on Wednesday, watching intently through a succession of drills.  He smiled at the proceedings.
An attitude echoed by key parts of last year's disappointing 22-30 team.  Cade Kern, Trey Lipsey, Wyatt Loncar, Mitch Okuley, Marcus Ernst, and Nick Erwin all took a moment to stop, say hello, and nod their agreement that time, and change, have manifested itself, indeed…even with Buckeye baseball.
"It's different, something new,"  said one.  "We're buying in."
There appears to be no alternative if you want to play in 2023, Mosiello reminding in both subtle, and not-so-subtle, words during the different drills that whatever they were doing previously…well, "Why wouldn't you want to try something different?"
Defensively the Buckeyes ranked last in Big Ten fielding in 2022, committing a league-high 84 errors in 52 games…a .955 fielding percentage that Mosiello not-so-casually mentions.  By contrast, league-leading Rutgers committed half that number, just 41 errors en route to 44 wins, twice that of the Buckeyes.
"I'm not accustomed to that kind of baseball,"  says Mosiello, matter-of-factly.  "And I'm not assessing the past.  You just can't win that way."
Offensively, the Buckeyes were another story, hitting .283 as a team and ranking sixth in team batting.
"That's good enough to win, but you can't win when you don't pitch,"  adds Mosiello, a point it doesn't take Confucius to figure out.  "What good is scoring five when you give up six?"
The Buckeyes pitched to an earned run average of 6.50, compared to league-leading Iowa, who limited opposing teams to must 3.70 earned runs per nine innings.  Adding insult to injury…the Buckeyes walked 233 hitters while striking out 490, a strikeout-to-walk ratio that's out of touch with baseball reality.  5 to 1 is considered good.  2 to 1 is considered not likely for success.  And, it felt like they led the free world in leadoff hitters walked, a no-no in baseball going back to Abner Doubleday, himself.
But, there is much with which to build – an experienced outfield in Lipsey, Kern, and Okuly returns that accounted for 24 homers and 105 runs batted in during 2022.
In addition, top hitter Marcus Ernst will use his 'Covid' year to return after hitting .337 in 2022, and above .365 until the final three weeks when a leg injury hampered his season's finish.
"I'm appreciative of the former staff, and their recruiting,"  says Mosiello.  "They brought some really good kids to the program. Now, we have to get better."
As to the pitching, Isaiah Coupet and Wyatt Loncar return and comprise two-thirds of last year's weekend rotation.  The third, junior Nate Haberthier, announced his transfer to Maryland in July.  It's hoped that a third starter will emerge during intra-squad games that begin on September 23.  In addition, Ohio State will play two outside exhibitions, against Pittsburgh, on Friday, October 14, and Cincinnati, on Sunday, October 16.  Both games will at Bill Davis Stadium.
He vowed in his official introduction back in June to make Ohio State a 'national' power in baseball, in this, his first head coaching opportunity after 36 years in baseball, owing to the resources at hand, the Ohio State 'brand', and a nationwide following of alumni support.
And to do that he believes he has to recruit nationally, as well as keep Ohio's best high school talent in-state.  Two of the best in next year's class, Walsh Jesuit's Henry Kaczmar and Mason Eckleman, decommitted from Michigan over the summer, buying Mosiello's pitch to become a Buckeye.
"But you're going to lose some," he insists.  "Look, Ohio State is an unbelievable school, a great football school.  But for kids who want to play for an unbelievable baseball school that may not be enough."
In the meantime he's entertaining a group this weekend that be believes can help make his vow come true…if he can figure out how to navigate the crowd and get them to the 'Horseshoe'.
The daily workouts continue.
Drills, instruction, and indoctrination by Mosiello, 5.0.  The man has his ways, and given his journey…who can argue?