Surprising a lot of people, Anna simply took what they could offensively, and smothered St. Henry's efforts to move the ball defensively to come out on top, 26-7.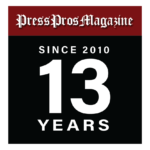 Anna, OH – Few saw this coming, but maybe they should have.
The Anna Rockets (2-1), whom head coach Nick Marino characterizes as young and getting better, took a significant step forward Friday night with a surprising 26-7 win over the bigger, and thought-to-be more athletic St. Henry Redskins (1-2).
And while the score was tied, 7-7, at halftime, in reality, by way of how they did it…it wasn't that close.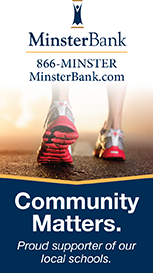 "I'm just happy for our kids because of the way they competed,"  smiled Marino afterwards.  "The kids played hard.  They came out and responded, and for a young football team, they're getting better.  That's what we're looking for and I really liked the way they executed in the second half."
Someone on the sideline commented that it was a study in 'dink and dunk'.  Neither team really mustered much in the way of offense, or big plays.  As it turned out, Anna compiled just 268 yards of total offense, but more importantly…it held St. Henry to a surprisingly low 170 — 129 on the ground and just 41 yards through the air.
But in respect to what Nick Marino said about competing, Anna made all of its dinks and dunks amount for something.
"We were going to be conservative, and take some shots once we got them to bite,"  said sophomore quarterback Alex Shappie.  That was pretty much the game plan."
And that's pretty much what they did!
St. Henry did score first, at 3:12 of the first quarter on its second possession when able to move the ball inside the Anna red zone, where Elijah Horstman ran the final two yards to score and put the Redskins up, 7-0.
But Anna took the ensuing kickoff and put together one of its more impressive drives of the night, eating the final three minutes off the clock and carrying into the second quarter.  And 30 seconds in, Shappie hit teammate Landynn Fogt from seven yards out for a touchdown to tie the score at 7-7.
That 's how it remained until halftime, despite the fact that St. Henry was much bigger across the offensive line, and presumably capable of running right at Anna.  It never happened…at any time during the course of the game.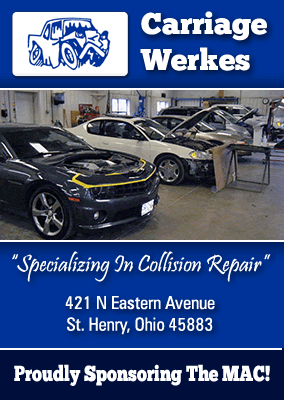 St. Henry got the opening kickoff in the third quarter and saw disaster strike on its initial possession.  Deep in Redskins' territory, the snapper sailed the ball over the head of quarterback Curtis Puthoff…and Anna fell on the ball at the 12- yard line.  Two minutes later, Shappie wormed his way from behind center across the goal line from one yard out to give the Rockets a 13-7 lead.  The PAT was blocked.
Bad snaps happen, part of the adversity of playing football.  But what happened on the following kickoff was just plain bad luck.  The kick ricocheted off the leg of a St. Henry player on the front line and Anna, again, fell on the ball at midfield — back-to-back St. Henry turnovers!
From there, Anna again moved the ball down the field with a series of short passes to the flat, Shappie rolling left and right, simply looking for nothing more than a five-yard gain.  If something bigger happened, that was fine, too.
"We were going to take what the defense gave us,"  said Marino.  "That was the plan."
They moved it inside the St. Henry five-yard line and at 5:15 of the quarter Fogt took it the final three yards for his second touchdown of the game…and a lead of 19-7.  The PAT was again no good.
Down two scores, but with more than a quarter to come back, St. Henry's frustration on offense continued to mount.  It couldn't run the ball effectively against the smaller Rockets, and without a vertical passing game downfield junior quarterback Curtis Puthoff was relegated to throwing on the run — short passes to the sideline.  Anna began to sniff that out, as Puthoff went to the same play repeatedly in an attempt to connect and hope that someone would break a big play that would give them life, and momentum.
That never happened, and on those occasions where they did find an open receiver in the middle of the field the throw was high or behind.  Anna held, St. Henry continued to punt, time continued to wind off the clock, and the Redskins' situation became more desperate.  Puthoff would finish the game completing just 8 of 25 attempts for 41 yards.
"Our defense definitely improved since last week,"  added Marino.  "I thought our linebackers read pretty well.  And I thought our defensive line, as the game wore on, started to fill up the run holes a lot better."
They left very little for St. Henry to exploit.  Or in reality, there was very little that St. Henry was able to exploit.
The biggest play from scrimmage all night had been a 22-yard scramble and run by Puthoff in the third quarter, a play that gave St. Henry a badly-needed first down in Anna territory, but an opportunity that came up empty when St.Henry eventually turned the ball over on downs.
Finally, as time wore down and St. Henry coach Brad Luthman expended all his timeouts to stop the clock, Alex Shappie finally got the crack that he'd been looking for all night.  On a rollout to the sideline he got a block, found open field, and outran the secondary 36 yards to the end zone and a clinching touchdown.
"He's made good growth every week,"  smiled Marino.  "And I really liked the way he played tonight in that second half.  He's got a good arm and he does a lot of good stuff."
"This will boost everybody's confidence,"  said Shappie, who finished completing 22 of 35 passes for 167 yards.  "And the turnover (the punt) in the third quarter, when that happened we knew if we could punch that in we could put 'em away.  And that's what we did."
We've written for weeks about Anna, that while you haven't heard much about them — while there are no Bart Bixlers and Riley Huelskamps — despite being young, they play hard.  And Friday night they were relentless, with an offense that's perfectly fine with five yards at a time and see what happens.
For St. Henry, it was a game to forget.  It happens.
But for Anna, a game to remember that like coach and quarterback said…will boost confidence.
None more…than Alex Shappie's.