Dawaun Green gained 228 yards on 32 carries, and scored the game-winning touchdown to cap a stunning 14-play, 97-yard drive that gave Pickerington North an 18-13 win over Upper Arlington in an early-season showdown.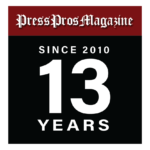 Columbus, OH – There were folks in the press box at Marv Moorehead Memorial Stadium, and undoubtedly many more occupying both sides of the bleachers, wondering why Pickerington North stud running back Dawaun Green wasn't in the game on certain big plays during an early season non-league showdown at Upper Arlington Friday.
The way Green, a 6-foot-2, 220-pound senior, was pounding the rock through the belly of the Golden Bears' tough defense, one might have expected he get 50 or 60 carries per game.
"I wouldn't have minded it," said Green, with a grin, as any workhouse running back would be apt to remark. "I'm built for the heavy lifting. Our play calling and blocking schemes were great. And I trust our quarterback to make plays through the air when he has to."
It was Green, however, who was front and center on a magnificent 14-play, 97-yard drive that gave Pickerington North an exciting 18-13 victory over 2021 Division I state semifinalist Upper Arlington before a big, enthralled crowd. Green gained 65 yards on the march, capped by a 6-yard TD run off right tackle with 1:15 remaining.
Green, who rushed for 1,184 yards and scored 18 TDs a year ago, finished with 228 yards on 32 carries. He has scored six TDs thus far.
The drive seemed unlikely given that the Panthers' second half to that point had yielded a short field goal, two punts, a fumble and just three first downs.
"I think it was just a case where the kids knew we had to do it," North sixth-year coach Nate Hillerich said. "We showed a lot of guts and really rose to the challenge during that winning drive. We were playing tough and physical all night, but had some trouble finishing drives. When you're playing a team like UA, who is one of the top teams around, they're going to make things really hard on you, and they did just that."
On the final drive, Green ripped off runs of 11, 12 and 14 yards – the latter coming on a third-and-5 play at the Golden Bears' 20. Trailing 13-12, it appeared North might be playing it safe to keep a field goal in play.
The play that perhaps saved the game, and North's unbeaten season, came on a fourth-and-13 at the Panthers' 42. Forced out of rhythm by UA's 3-5-3 alignment much of the second half, quarterback Landon O'Connell hit Preston Bowman over the middle for 17 yards.
"Despite what we had achieved thus far (two wins by a combined score of 95-0), people seem to bring up question marks about us all the time, and we've discussed that," Hillerich said. "The only way to dispel that talk is to keep proving it against teams of this caliber. If nothing else, this showed what kind of guts this team has."
Upper Arlington (2-1) advanced to near midfield on its final series, but Kelly Jackson intercepted James Hayek to end the threat.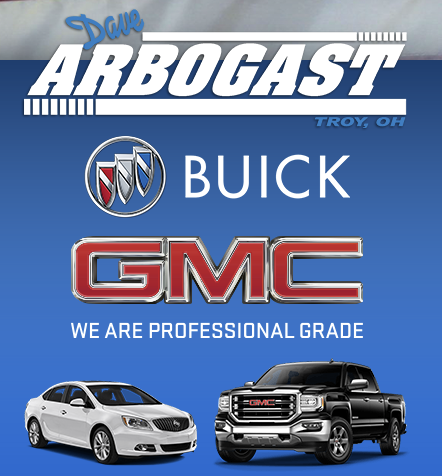 "The big key all night was we couldn't get them off the field," third-year UA coach Justin Buttermore said. "Their size up front – they had us by about 50 pounds per man – and our inability to shut down their run game ultimately did us in. I think their plan was to wear us out with their size, and I suppose that's what happened on the final drive. That running back of theirs is a really terrific player and we knew they were going to lean on him.
"Even with all of that, we put up a great fight and we were one fourth down stop away from winning the game. The bottom line is we're a young, inexperienced team that has a long way to go yet."
To Buttermore's point, UA graduated 19 of 22 starters from its magical 14-1 run to the final four. He does not have a superstar, per se, but a lot of young "program" players who saw limited time in blowouts or with the unbeaten freshman and JV teams. By contrast, North returned a boatload of talented veterans, about a half-dozen of whom are Division I recruits.
Pickerington North outgained Upper Arlington 412-242 and dominated the clock to the tune of 35:24 to 12:36. The Panthers had 22 first downs to just 10 for the Golden Bears. Even so, this battle of area powers – North was ranked second and UA fourth in ThisWeek News' Super 7 media poll – went down to the wire.
Ivan Ermlich kicked a 30-yard field goal to get North on the board in its opening series.
Caden Woods took a jet sweep 30 yards to the end zone to put UA ahead 7-3.
O'Connell scored on a 1-yard quarterback keep to push the Panthers back ahead 9-7. Ermlich added a 24-yard field goal at the end of the half to make it 12-7.
North outgained UA 222-93 in the half, but had difficulty finishing in the red zone.
"We were knocking on the door all game, but a few penalties and a lack of execution on some third-down plays really put is in a bind," Hillerich said.
UA seemed to grab the momentum in the second half. Hayek guided the Golden Bears on an eight-play, 80-yard scoring drive capped by his own 4-yard TD keeper in the final minute of the third quarter. The Golden Bears' two-point conversion pass failed, leaving them with a 13-12 lead.

Both defenses held their own until North's gritty, clutch game-winning drive.
Jackson and defensive end David Alabi each had six solo tackles for North. George Gerber had nine for UA.
"For some reason, people have been doubting us," said Alabi, a 6-1, 240-pound Furman commit. "This is a hard-working group with big expectations for ourselves. This is a big win for us, but it's just a start. We've got a long way to go yet."
The next test will come soon enough as North travels across town to play rival Pickerington Central, which is smarting from a second straight defeat. North handed Central its only regular-season defeat in 2021, 13-10 in overtime, but the Tigers gained a measure of revenge with a 27-7 win over the Panthers in a regional semifinal.