The first-year defensive coordinator has "put them in a crucible" in fast-tracking his system in order to get ready for No. 5 Notre Dame in the season opener.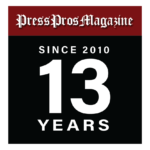 Columbus, OH – The man coordinating Ohio State's defense enjoys a fine cigar as a dirty, little vice, but he also is kind to his body in practicing veganism, meditating and running marathons.
He has one funky way of wearing his shoes in that he mashes down the backs so he can slip in and slip out of a pair in a jiffy.
During meetings, the players are permitted to choose and play music. They are told to speak up – even gripe – in stating their case if they don't like what's going on with the defense or themselves.
Jim Knowles, this Zen-master in question, grew up poor in Philadelphia, but earned a scholarship to St. Joseph's Prep and went on to graduate from Ivy League school Cornell.
He started his career as a broker on Wall Street, but went back to the game that he says saved him because of his tough upbringing.
He is one interesting human being.
Head football coach Ryan Day, though, got the athletic department to shell out $1.9 million per season – an unreal amount for an assistant not working in the Southeastern Conference – to get Knowles to leave Oklahoma State and run his defense.
It took Knowles almost four decades to not only bank checks that large, but also reach the big-time in his field.
The Buckeyes got beat in the College Football Playoffs in 2019 and 2020 and didn't even make it to the Big Ten championship game last season largely because the defense wasn't up to snuff of being call the "Silver Bullets.''
And, make no mistake, Day, staff and players are thinking national championship run this season.
After laboring in obscurity at places like Cornell, Western Michigan, Mississippi and Duke, will Knowles, 57, take a look around Ohio Stadium before No. 2-ranked Ohio State and No. 5 Notre Dame kick off at 7:30 p.m. Saturday night?
"Nope,'' he said Tuesday. "I'm going to stay focused and have a locked-in mindset and do my job. That's what the players need.''
Knowles is known for his sober, cerebral approach, but, oh, yes, he sure can hit the high notes when screaming at the players.
"There is some truth to that,'' safety Ronnie Hickman said. "(But) you don't see him too loud a lot. But when he does get pretty loud, it's probably because of a big mistake or something like that. We know that comes with it. I've seen a lot of coaches during my time here, a new one each year, and have seen guys yell and react to certain stuff, and he's definitely on the calmer side.''
What about all that pressure on Knowles to succeed at a higher level than the Big 12?
His first defense at Oklahoma State ranked 112th nationally and 82nd in his second season.
Last season, the Cowboys ranked first in sacks with 54 and tackles for loss with 113. They were No. 2 in opposing third down percentage at 25.8%, third in yards allowed per game at 278.4, fourth in yards allowed per play at 4.42, sixth in yards allowed per rushing attempt at 2.74 and eighth in points allowed per game at 16.8.
Now, Knowles is in a different neighborhood called Blueblood Street.
"It's the same process. The expectations are different,'' Knowles said. "But that hasn't changed what I do or how I do it. You know it's there. You stay locked-in, maybe more than I have in the past. I'll think about the nice parts when I'm old and can sit back. Right now, the expectations are high and the players expect you to be a leader and to be locked in, and that's what we're going to do.''
Defensive players were taken aback when he allowed them to select and play music during meetings. There also are pop quizzes before, during and after practices.
The Buckeyes love the man.
Tight end Cade Stover, a captain, was impressed by Knowles when he was deciding whether to stay at linebacker or move back to offense in the spring.
"Knowles, that's a top-of-the-line dude right there," he said. "I'd go to war with that dude any day of the week. I love playing for him. I would say the smartest mind on the defensive side of the ball I've ever seen in my life."
Oklahoma State players didn't want to see him go and heaped praise on him after the move to Ohio State.
"There's nothing to say other than thank you,'' Brock Davis wrote on Twitter. "You put us in the best position to win week in and week out.''
He told Ohio State coaches, players and fans, "You are getting the best DC in the country. Take care of him for us!''
Of course, Ohio State fans will want a refund should Notre Dame move the football up and down the field like opponents did against Kerry Coombs' defenses.
They will tell Knowles to take his box of cigars and meditation rug and go back to Okie State.
Day thinks he has hired the right man. Offensive players gush about how active and disruptive the defense has been in practice and during scrimmages.
"If you come out and watch practice, you can see it," Day said. " There's an energy level to them — a confidence. Guys buzzing around, playing fast, playing violent, creating chaos out there, and that's going to be fun to watch."
Notre Dame's offense will come in with a lot of questions. It has a first-time starting quarterback in Tyler Buchner. The receiving group has lost its most experienced receiver to injury in Avery Davis and four freshmen and sophomores are among the six scholarship players at the position. The line could be without captain and left guard Jarrett Patterson because of a foot injury.
Knowles thinks the defensive players have bought into his style. His goal was to show them not only what they would be doing and how they would be doing it, but the why behind it.
There will be stunts, there will be blitzes, there will be a hybrid linebacker-end and there will be five safeties. They will play every down as if it is third-and-five.
Left offensive tackle Paris Johnson didn't realize until watching film the next day that during one practice Knowles was running the same play against the offense. The defense was disguising itself that well.
None of the disruption can happen if the players aren't trusting, and Knowles thinks he has got that trust.
"It's leadership. It's living that and showing them that this is how we operate under pressure,'' he said. "Also, by putting the pressure on them at during practice. What I tell them on game day is that all their mistakes are on me. During the week, I make sure they know their mistakes, and I am hard on them. But on game day all their mistakes are on me because if they are not ready that's my fault.''
The entire key was having the players believing in him.
"Once the players know you care about them, they will go through the wall for you,'' Knowles said. "And I believe we're at that point.''
The process to install a new defensive system has been on the fast track since Knowles arrived on campus shortly after the Rose Bowl.
"We've put them through the crucible,'' Knowles said. "We go against the nation's best offense every day. We've pushed and prodded and poked and tried to stretch them as far as they can go. Wherever they are at, they are at 100 percent, and that's what I dial the game plan to. So, I'm confident.''
Hickman can't wait to show the public what the defense can do.
"As far as the defense, I'm just excited for everyone to see it,'' he said. "We're getting more and more comfortable out there and dialing on things. I'm excited for it. I can't wait.''