Two weeks into the high school football season, much of what we've seen has been too little, and too soon, to gauge.  But then…there's no questioning the quality of the following teams and individuals that take the worry out of 'hyperbole'.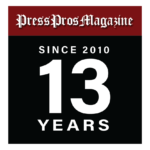 When Ernie Salvatore was the sports editor for the Herald-Dispatch in Huntington, West Virginia for all those years (all told, 60 years of service) he once told me to avoid hyperbole at all cost when writing about teams and athletes.
"Because," the great West Virginia reporter icon reasoned, "when they tank…your credibility as a writer is bound to tank with them."
Sage words, from one of the best who ever sat behind a Royal typewriter.
On the other hand, Salvatore wrote shamelessly about Marshall University for years when the Herd was a member of the NCAA Div. I-AA Southern Conference,…when Marshall was not only the big kid on a very small block, but the symbol of relevance in a league which no one could even name another member outside of Marshall.  Salvatore once said, "Compared to Lexington, Virginia (where VMI was located), Huntington looks like Times Square."
But Salvatore is gone now, and his misgivings about undue praise aside, he was still one of the best at taking notice of things right before his very eyes…and of course, made his living by giving subjective credit where subjective credit was due.
And with that backdrop, I offer you the following teams and individuals whose early deeds this fall would look right at home in Times Square.
The Piqua Indians…There was never much doubt in my mind that Piqua would repeat as MVL North champs (or Miami, or whatever it's called now) in 2022 because they're solidly anchored on offense and defense by seniors Brady Ouhl and Sam Schmiesing, respectively.  Those two have played so long they're like having a compendium in the huddle.  If you need to know something you can ask Bill Nees…or ask them.  It's about one and the same.
But the start that the Indians have achieved is in direct contradiction to the 'hype' that concerned Ernie Salvatore.  After two weeks, and games against Belmont and West Carrollton, the Indians have scored 113 points…and allowed none, ZERO, nada!  Granted, neither of those two teams are apt to threaten the AFC North, but bear this in mind…Nees hasn't had his starters out there that much in the fourth quarter, if at all.  And they still haven't given up a point.  The JVs have even been good.
Will Troy score on them Friday?  Well, neither team will play another opponent the rest of the year where pride is on the line more, so you know both would love to shut out the other.  Only in this case, from all appearances Piqua has the better chance of doing it.  And if the opportunity is there, I'm sure they'll go for it.
The Marion Local Flyers…Just one tick behind Piqua through the first two weeks has been the 12-time state champs from Mercer County, playing this year in Division VI, and looking like it doesn't matter if they played St. Marys or St. X.  Against Division III Wapakoneta in the opener the Flyers gave up a first half touchdown, made some adjustments at halftime, and shut out the Redskins the rest of the way.  Last week, against Division VII power McComb, a team that Marion shut out last year, 10-0…they won 42-0.
Hyperbole?  Tim Goodwin probably doesn't appreciate the word, but some local coaches are murmuring that of Goodwin's twelve previous title teams…this one is as good as most of them, and the defense might be better for this point in the season.  Personally, I won't go that far, but 63-7 against a pair of respected opponents should be worth noting.
And they're doing this with a senior quarterback (Tate Hess) who's one-and-done after this year.  He's not nearly as good presently…as he's gonna be.
The Tipp City Red Devils…It's not that easy to lose 19 seniors from the previous year, then reach down in the depth chart, select replacements from last year's 'want-to' list, and not miss a beat.  But that's what the Red Devils have done, with successive wins over Bellbrook an Sidney.  Unlike league rival Piqua, they have given up some points.  But what's impressive are the replacements, themselves.  The only tried-and-true returner of note is quarterback Liam Poronsky.
"And I'd trust him out there with anything we want to do offensively,"  says coach Matt Burgbacher.  "Liam knows the playbook that well.  He's like having a coach on the field."
As for leaning on last year's seconds….
"We tell everyone that they can make a contribution, even if they're not starting,"  add Burgbacher.  " And when it is their time to start, they're ready to make the most of it."

The New Bremen Cardinals volleyball team…I've never actually seen anyone shut out in a volleyball game, or in a set,  so when I write about Diana Kramer's 2022 Cardinals I'm not comparing them to the Piqua football team.  However, on a team with precious few seniors (4), they've shut out their first three opponents, match-wise, beating Russia, Convoy Crestview, and Columbus Grove all by the score of 3-0.  No one has won a set against them yet.
"We're crazy athletic,"  says Kramer.  "We're not very tall, but they've worked hard in the weight room to improve their strength and athleticism and that's our advantage. I've been happy with how we've played…and we're going to get better."
They play Versailles at home tonight, the Tigers are 5-1, and one might surmise that they're good enough to break the Cardinals' string of consecutive sets won.  If that doesn't happen, consider…they're probably only going to get better.
Marcel Blasingame, Coldwater High School…Blasingame makes this list at the insistence of Press Pros colleague Bruce Hooley, who after writing about him in Coldwater's 31-21 win over favored Bellefontaine last Friday, Hooley wrote, "If Bellefontaine quarterback Tavian St. Clair is a five-star prospect, Marcel Blasingame is a 7-star."
St. Clair, you see, has reportedly been offered by Division I colleges as a sophomore, including Tennessee, Louisville, Florida State, Iowa State, and Pitt.  And in that game St. Clair finished 15-for-22 for 128 yards and one TD, with 22 rushing yards on nine carries.
Blasingame has no Division I offers that we know of, and rushed the ball 32 times for 228 yards and three touchdowns.  And passing…he connected on 11 of 16 attempts for 215 yards, and one touchdown.  All told…443 total yards and four scores accounted for.
"I learned something about Marcel,"  said coach Chip Otten later.  "He showed me a lot of toughness.  And some of those throws he made were lengthy ones on the run, and he put it right on the money."
Now with respect for the words of Ernie Salvatore, I suppose any of the above five entities could tank between now and the end of the season.  But I don't sense it.  Seeing is believing.
Therefore, I'm not concerned about my credibility tanking with them…either!