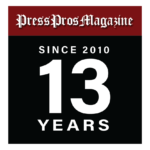 Columbus, OH – There's no better preparation for upcoming division games in the Ohio Capital Conference than stiff tests against cross-division opponents or some of Ohio's historically-elite football schools.
Hence the Week III schedule in Central Ohio is dotted with headline matchups that have a Playoff feel to them, starting with a first career meeting between Pickerington North and Upper Arlington.
Elsewhere, OCC teams will swing for the fences against legacy programs whose excellence over the years has stocked trophy cases from border-to-border, including Canton McKinley and Shaker Heights from Northeast Ohio, Dayton-area powerhouses like Wayne, Centerville and Northmont and Cincinnati's St. Xavier.
Last week's 6-4 record raised the season total through two weeks to 16-7.
Pickerington North (2-0) at Upper Arlington (2-0) – North has come out of the gate strong and wants to build toward next week's matchup with rival Pickerington Central. A 42-0 road win last week over Pennsylvania's 5A champion from 2020 shows the Panthers have plenty in the tank.
 UA is a bit of a surprise, not that it's won twice, but that it's done so in such dominant fashion, by a collective score of 79-14. The quarterback rotation of Tommy Janowicz and James Hayek continues to pay dividends, but it feels like the Bears are still searching for a bit of their offensive identity. 
North is a different animal, with tailback Dawaun Green boasting over 2,000 career rushing yards and the balance inherent in QB Landon O'Connell's passing ability.
The Panthers will pull away in the second half and come out of UA with the W.
Dublin Jerome (2-0) at Shaker Heights (0-2) – The Celtics won't get many computer points out of this extended bus trip, but they should be familiar with the how-to's of challenging travel, given their win last week at Toledo Whitmer. Jerome hasn't been 3-0 in six years, but they'll get there this time.
Westerville South (2-0) at Hilliard Darby (0-2) – Darby likes to ball-control it, too, but lacks the talented backfield that South will bring into Panther Stadium. South's 34-31 loss to Darby last year extended its frustration in the series to 0-8. This time, the Wildcats have too much firepower in running back Nasir Phillips and a nasty defense led by Brayden Kohl and Drew Goff.
Grove City (1-1) at Worthington (2-0) – If you like passing, this one is for you, since the Cardinals throttled Kilbourne last week thanks to QB Will Cooper's 393 passing yards and five TDs.
Grove City likes to throw it around as well, attempting more than 50 passes a week ago. Things didn't go as well for the Greyhounds in a 7-3 home loss to Hilliard Davidson, despite Matthew Papas' 238 passing yards,
Worthington can taste its first winning season in 23 years, so a 3-0 start seems likely.
Northmont (2-0) at Hilliard Davidson (2-0) – Davidson lost the yardage battle last week against Grove City, but not the game. That's old hat for the ball-control Wildcats, who now face a stepped up challenge in unbeaten Northmont and dual-threat quarterback Deuce Cortner.
He's averaging over 200 yards per-game passing, so the Davidson defense that held late to preserve a 7-3 win last week will be tested again. It's allowed only two touchdowns so far, and will find a way to send Northmont home disappointed.
Olentangy Berlin (1-1) at Dublin Scioto (0-2) – Berlin posted a 17-0 shutout of Olentangy Orange last week by keeping its defense fresh with a ball-control offense. That should provide a lot of confidence going into Scioto, which didn't score in a 21-0 loss to Watterson. Road wins aren't easy, but Berlin gets the edge because quarterback Harrison Brewster won't turn it over.
Gahanna Lincoln (2-0) at Centerville (2-0) – Lincoln's pass rush holds the key to a 3-0 start. If linebacker Jaden Yates (Marshall University) and defensive end Kamari Burns (Cincinnati) can get into the backfield and limit QB Drake Wells' time to throw, the Lions can win.
Wells has only one TD pass through two games, but those wins over Lakota East and Dublin Coffman came against better competition than Lincoln has faced so far. The Lions haven't hit on all cylinders offensively yet, and won't find enough answers to come home victorious.
Lancaster (0-2) at Olentangy (1-1) – Lancaster hasn't scored yet in its two losses, but Olentangy will be a friendlier challenge than Pickerington North or Marysville. Still, the Braves are no easy knockout, as they proved last week by coming from a 21-6 third-quarter deficit to defeat Chardon Notre Dame Cathedral Latin in overtime.
Olentangy needed a TD pass and two-point conversion in the final 30 seconds to get to overtime, where it pulled out the win. That success under pressure should make the difference at home against the Gales.
Dublin Coffman (1-1) at Canton McKinley (0-2) – McKinley's program is an uncustomary 0-2 for the second straight season, perhaps an outgrowth of the scandal last season that led to the in-season dismissal of its head coach and several assists. The Bulldogs rallied to win eight of 11 games thereafter, so Coffman might be walking into an ambush.
The Shamrocks got rolled last week at Centerville (48-14), but here's betting Coffman coach Geron Stokes finds a way to teach from that loss and pull off a road upset.
Olentangy Liberty (0-2) at Cincinnati St. Xavier (0-2) – Liberty was threatening a monumental comeback last week at home against Cleveland Glenville, but the Tarblooders' one-time 20-0 advantage survived a last-minute drive that resulted in an end zone interception.
The challenge is no less daunting at St. X, which is not accustomed to 0-2 starts and will be hungry to duplicate its 49-0 win over Liberty last season in the teams' first career meeting. It won't be that bad this time, but Liberty will stay winless.
Pickerington Central (1-1) at Wayne (1-1) – This might be the best game in Central and West Central Ohio, given both programs' long playoff profiles and what looms as an even matchup.
Wayne's lopsided win last week over Reynoldsburg doesn't approximate what it will face in Pick Central, which went blow-to-blow with Cincinnati Elder before falling, 17-7.
The Tigers will be in unfriendly territory, but they'll rise up and overcome it to get back over .500.
Bruce Hooley hosts the Bruce Hooley Show from 11 a.m.-1 p.m. on 94.5 FM The Answer in Dayton and 98.9 FM The Answer in Columbus.