Head coach Ryan Day said his team has nothing to be "big-headed" going into a showdown pitting the No. 2-ranked Buckeyes and No. 5 Notre Dame. He remembers losses to Oregon and Michigan last season.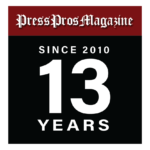 Columbus, OH – There will be a lot going on inside the 100-year-old ballpark that has a Woody Hayes Drive mailing address and is a pooch punt from the Olentangy River when Ohio State kicks off against Notre Dame on Saturday night.
The Buckeyes are ranked No. 2 and the Irish No. 5, and a national television audience will be watching on ABC around 7:30 p.m. in what will be the first major showdown in college football.
Odds makers have made Ohio State an almost obscene 17 ½-point favorite against a team that it has beaten four straight times since 1995 when John Cooper, of all coaches, won the first of back-to-back games against Lous Holtz.
"I think coming off last year there are no big heads,'' fourth-year head coach Ryan Day said. "This team is hungry. This team has been hungry. It has been gritty. We've got to win this first game, and they know that. There are no big heads on this team. We've got a lot to prove.''
Day was speaking about the 2021 season and how the Buckeyes lost to Oregon 35-28 in Game 2 and then had one huge face plant in being pushed around 42-27 against Michigan in Game 12.
The second loss took them out of the Big Ten championship game, ending a run of four straight seasons of raising that trophy, and a chance to play in the College Football Playoff.
There was a 48-45 victory over Utah in the Rose Bowl, but that win was a nice parting gift going into a long, gray winter of offseason self-examination.
Tight end Cade Stover, a captain, said that chatter on social media, television stations and sports websites must be blocked out.
"I think the main thing for this generation, we've found out, is that if you don't read what everybody says, you don't hear what everyone says you don't know about it,'' he said. "They can put us dead last and we really don't care, to be honest with you.''
How is Stover able to refrain from clicking on and turning on to see what people are writing and saying about his team?
"At first, no, it's not (easy to ignore media),'' he said. "I mean, it's going to be there on Monday. It's not going anywhere. This game is a temporary thing we've got going on here, and we're trying to grab on to it with both hands.''
Later Stover said, "There is a lot of stuff riding on this.''
Safety Ronnie Hickman and left offensive tackle Paris Johnson, the two other players brought into the team meeting room to be interviewed, avoided giving the Irish fodder.
"You just have to approach it as this isn't anything different than what you've been doing (in football),'' Hickman said. "I really can't wait. You put a lot of work in during the summer and winter and all of those workout hours trying to show the world what we've been doing.''
Since spring practices and through preseason camp, Ohio State has been lining up across the line from Ohio State.
"Oh, yes, I am. Yes, I am,'' Johnson said about having grown weary of practicing against teammates. "This is the only game that I have (on my mind). Beating Notre Dame is the most important game.''
Thanks to former Michigan offensive coordinator Josh Gattis calling out Ohio State for being soft, Day and his revamped staff have drilled the players about being on task and angry.
"We're talking about competitive stamina,'' Day said. "Bring it every day of the week.''
The stakes are high. You lose and the hike back into the conversation for a spot in the CFP might as well be going up Glacier Point trail in Yosemite National Park.
And the Buckeyes, many of whom were recruited by or at least got some interest from Notre Dame, realize that this opponent has been sketchy in showdown games.
Here's the list:
2021 – lost to Oklahoma State in the Fiesta Bowl.
2020 – lost to Alabama in the CFP in the Rose Bowl.
2018 – lost to Clemson in the CFP in the Cotton Bowl.
2015 – lost to Ohio State in the Fiesta Bowl.
Those were established teams. This time, there are so many unknowns with the Irish having a new coach in former Buckeyes linebacker Marcus Freeman replacing Brian Kelly, a new defensive coordinator in Al Golden, and a new quarterback in true sophomore Tyler Buchner.
Buchner has thrown all of 35 varsity passes.
In recent years, though, "The Horseshoe'' hasn't been much of a house of pain. Ohio State lost non-conference games against Oregon last season, Oklahoma in 2017, Virginia Tech in 2014, Southern Cal in 2009 and Texas in 2005.
"What a great opportunity,'' Day said of this game. "This is what college football is all about. That's why we have to work so hard to have competitive excellence on Saturday.''
THIS AND THAT
True sophomore Kyle McCord will be the No. 2 quarterback ahead of true freshman Devin Brown. The depth chart behind CJ Stroud, though, can change by the week, Day said. . . Tailbacks TreVeyon Henderson and Miyan Williams will share the workload, but true freshman Dallan Hayden is ready to play . . . First-year defensive coordinator Jim Knowles declined to answer whether he'd work the game from the sideline or press box. "I've got it worked out,'' he said. "I'm just not telling you'' . . .  The athletic department said traffic control will begin at 1:30 p.m. when the police will begin blocking off streets and turning others into one-way streets. Spectators are being asked to arrive as early as possible and to be in their seats by 7 p.m.