The best thing Versailles did Tuesday night was just keep playing.  And it paid off – iffy at times – in a three-set win over Celina.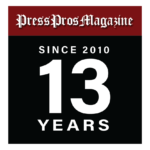 Versailles volleyball coach Liz McNeilan admitted, sort of, that sometimes it's just better to be fortunate – when fate seems to be sticking out of your back pocket.
Such it seemed Tuesday night as her Tigers improved to 5-1 on the year in a grinding, three-set win over visiting Celina…a match in which Celina had chances to win in each of the three sets, only to see that lead slip away.
"It was a collective effort," said McNeilan.  "They were very driven, coming off Saturday's loss (to Russia, 3-1).  They were very focused.  And I didn't feel the worry tonight, even when we were trailing, or whatever.  They fought, and they kept their foot on the gas."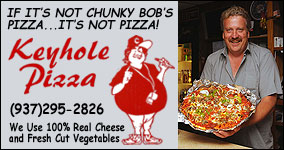 One of the season's major understatements, because Celina (4-3), coming off a frustrating loss the night before at Marion Local, seemed equally focused, and determined.  They gave as good as they got, just that for a second night in a row they had nothing to show for it when it was over, losing 25-16, 25-23, and 29-27.
Versailles actually pulled away in the first set after a back-and-forth start for both teams, going on an 8-2 run at 13-12 to cruise to an eventual 25-16 win.
But Celina was undaunted, came back in the second set with renewed vigor, and quickly got up on Versailles with aggressive hitting and some fortunate momentum.  But momentum in volleyball can be fickle.  All it takes is one serve into the net to have it go away.  And leading 19-15, Celina had a couple of errant hits on serves and kills that led to five straight points by Versailles, and a sudden one-point deficit.  Buoyed by McNeilan called "just kept playing", they not only took the lead, but the game, to go up 2-0.
It was anything but smooth for both teams.  Being a game of momentum, there were spurts by both – three and four point runs – only to be short-circuited by kills that landed five feet behind the end line, or a serve into the net, or a ball that teetered on top of the net and fell untouched to the floor.  They should have played Luck Be A Lady Tonight during timeouts, because neither team was particularly blessed with it.
Once again Celina came out in the third to play with energy and confidence that belied being down by two games…or by how the second set hand come to a close.
Once again the Bulldogs fought to a four-point lead, at 9-5, only to see the Bomholts, Cassie and Kirsten, warm to the task at the net, firing kills over and through the block attempts of Celina.  Kirsten would finish with 14 for the match – Cassie with 13.
The lead slipped away, but Celina benefited from a couple of Versailles hitting errors to come back, tie, and go up a point at 21-20.
Versailles tied it on a missed serve, and from that point the two teams tied and traded the lead four times to 25-25, then to 26, and 27…before Versailles could finally break through for the clinching two points to seal the match, 29-27.  Exhilerating for Kirsten Bomholt, who raised her arms at the final point.
Abject frustration for Celina, who could do nothing more than line up, slap hands with Versailles at the net, gather their stuff and board the bus home.
"We kept our cool,"  added McNeilan.  "I was proud of the girls for how they kept their drive.  They remained composed, confident.  They remained aggressive, and even in the timeouts the talk was about who wants this ball, who wants to take care of business.  And every time it was a different girl.  It was good, a collective effort…they trusted each other, and they showed that on the court tonight.
"Defensively, we were remarkable tonight.  We had a lot of quick 'ups'…they run a quick offense, and we were able to get behind the ball."
Kirsten Bomholt appeared to be everywhere on the court – kills, digs, blocks, serve receive, assists – her leadership was evident throughout a match and effort that was never exactly smooth.
"She's taken that leadership role seriously,"  said McNeilan, flashing a big coach's smile.  "On and off the court, she's very driven and she understands the game at an elite level.  Her questions are beyond that of the typical high school player, and that's awesome because it gets the other girls rallied up…gives them confidence.  She's a good 'We're gonna' do this' person.  They want to follow in her footsteps."
It was an important win, given the way they won, and given that Versailles has an important meeting with league favorite New Bremen on Thursday, a team, like Celina, that's aggressive, and likes to play 'quick' offense.
"Yep, we'll see them Thursday,"  laughed Liz, offering nothing more about what's obviously that one game circled on every MAC team's schedule.  Chances are it'll look a lot like Tuesday.
It's never smooth when you play the Cardinals.