Occasionally you get a letter that's so good, and so thoughtful, that it commands the entire Reader Speaks page. This is one of those times.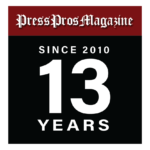 Last week we received the following correspondence from a reader in northeast Ohio, responding to our August 4 column on Marion Local coach, and high school principal, Tim Goodwin. It bears sharing:
"Responding to your article of August the 4th on Marion Local football coach and school principal, Tim Goodwin, I'm moved to comment that his is most excellent example of leadership. And if I might use the term, in a 'woke' culture where everyone wants equal satisfaction and success on demand, the example you cite is that of long-term, as opposed to short-term commitment and attention to detail that follows proportionately from the playing field across all facets of the district and community.
What's impressive about the Marion example is that it would work in an urban setting as well as it does in a rural one, except for one difference.  The difference being, in an urban community there are too many factions, and too many demands for fairness and compromise – too many different agendas to please.
What they have done is provide a consistent standard that says if you want to enjoy the success, these are the rules. There's room for everyone, but you must abide by the system – work, commitment, and humility.  As you wrote, this obviously works as people are moving into the district to experience the standard (the example cited of an elementary grade that increased by 50%).

I thoroughly enjoyed reading this and will share that there are others in northeast Ohio who follow Marion Local football.  It's refreshing to know that there's more to the story.  Excellent job." … James Hartmann
(Ed. Note:  Thanks for the kind words, and I'm sure they're appreciated.  What's ironic about Marion Local is how it contradicts one of the original tenets of the 'competitive balance' …that of being penalized for a tradition of excellence (winning).  If you're small, and you win, you have to play up a division with bigger schools.  Marion has won titles in Division VII, in Division VI, and once in Division V, and regularly beats teams in Division III and IV, if they'll play.)
If you're a reader of Press Pros you know that we regularly include back stories about music, musicians, and popular songs.  Several responded to last week's post about Softly And Tenderly:
"I listened to that song when I was a child,  and to this day it moves me when I hear it.  Thanks for this."  … Janet Szysmanski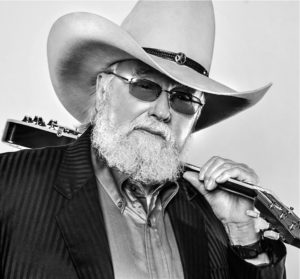 "Charlie Daniels has done a number of gospel recordings, if you're interested.  And they're all good.  New reader of Press Pros."  … Tom Rolleson
"Interesting what you wrote about Charlie Daniels singing as if he knew his own calling was near.  He died a short time after singing at George Jones' funeral."  … Keith (Ironton, Oh)
(Ed. Note:  George Jones died in 2013.  Charlie Daniels passed on July 6, 2020)
Do you remember the August 14th column where someone suggested that we give NIL money to high schoolers as an incentive to play baseball?
"I laughed when I read the suggestion to give high school kids a thousand dollars as an incentive to play baseball.  How the times have changed.  When I was in high school I would have PAID a thousand dollars to have the privilege of being on a team and playing baseball.  The problem is telling people that they deserve something for their time.  Work hard, get better, and be better and you can have what you want, and more."  … David Dilley