Worth every penny of the price of admission, Versailles stumbled at the outset, regrouped on a spectacular 'pick six' before halftime, and benefited from Michael Osborne's three touchdowns to survive a determined effort by Fort Loramie.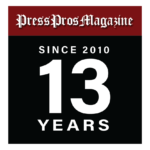 Versailles, OH – When it was over, the respective coaches called it a great football game.
"Yeah, it was a great Ohio football game in this area," said Versailles' Ryan Jones following his Tigers' 26-21 win Friday over Fort Loramie.  "It was just two teams battling.  Anybody coulda' won.  It just came down to a play here and there.  I'm proud of my guys."
And pausing, he added, "And we've got to get better."
Fort Loramie's Spencer Wells was equally respectful, if not as exhuberant.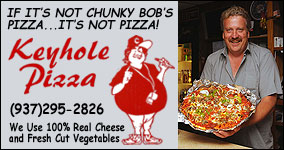 "It was a great game,"  said Wells.  "It lived up to the expectations.  I'm so proud of my guys, and give credit to Versailles for making some key plays at key moments.  They just made one more play than we did.  We found out a lot about ourselves tonight.  We found out we can compete on a championship level."
It finished 26-21 in favor of Versailles.  But it started out like a Fort Loramie rout as the Redskins took the opening kickoff and drove the length of the field on eight plays and scored on 27-yard pass play from quarterback Caleb Maurer to Ethan Keiser.  The PAT gave Loramie a quick 7-0 lead.
Versailles took the ensuing kickoff and drove the ball all the way to the Loramie 14-yard line before bogging down, choosing to attempt a 31-yard field goal by Joel Gehret.  Gehret's kick sailed wide, and Loramie took over on downs.
Maurer proved to be as hot as rats wrestling in a wool sock, distributing the football between a trio of receivers, while changing pace on the ground with junior running back Will Holland.  Again, the Redskins quickly drove the length of the field on their first possession of the second quarter, and with 9:26 left Holland ran it in from short range to extend the Loramie lead to 14-0.
On the following kickoff, Versailles fumbled the ball, Loramie jumped on it, and took possession on the Versailles side of the 50 yard line.  Fearing yet another score, Versailles' defense stiffened, forced Loramie to punt, and avoided the impending disaster of going down another touchdown.
The talk throughout the summer was about how Division V champion Versailles would respond this year after losing so much talent due to graduation – Carson Bey, Landon Henry, Jack Osborne, and Taran Tyo.  Senior quarterback Connor Stonebraker gave people a pretty good glimpse, quickly taking possession of the football and connecting on a couple of passes to put the Tigers in good position in Loramie territory.  And with two minutes left before halftime, he connected with Michael Osborne to take a bit of the shock out of the moment…37 yards for a score that cut the deficit to 14-7.
Then, on Loramie's next possession Stonebraker made a play that completely changed the complexion of the game, his team's personality and confidence, and left a packed Hole Field crowd stunned at the instinct and quickness with which it occurred.
Loramie's Caleb Maurer attempted what appeared to be a screen play to the boundary, but he apparently didn't see Connor Stonebraker at his defensive end position, standing in the way.
"I didn't expect it, or anticipate it,"  said Stonebraker afterwards.  "It just happened.  I just happened to be standing in the right place, I got a hand on it and it popped up in the air.  I picked it off and ran it back.  It was huge play in the game because we were down 14-7 and really needed one.  It turned things around for us."
Without question that play flipped the momentum of the game, following the squandered Loramie opportunity after the fumbled kickoff.
"Connor made a great play,"  added Ryan Jones in his post-game comments.  "He's a heckuva' player and he was able to take it to the house.   Just one of those great plays that will probably go down in Hole Field lore."
It set up Versailles to receive the second-half kickoff and Stonebraker wasted no time, driving the ball to the Loramie 28-yard line before the 'Skins forced fourth down and 7 yards to go.  Too far to attempt the field goal, Stonebraker found receiver Michael Osborne over the middle, hit him in stride, and Osborne outraced the secondary to the end zone for a touchdown and Versailles' first lead, 20-14.

Maurer attempted to answer, but was picked off deep in Versailles territory to stop the drive.  And with 1;30 left before the end of the third quarter Stonebraker hooked up with Osborne again over the middle, and Osborne took it in again from 31 yards for his third touchdown of the game and a 26-14 lead.
Maurer again drove Loramie deep into Versailles territory, connecting on passes to receivers Logan Eilerman, Ethan Keiser, and Christian McGee.  But attempting to convert a fourth-and- 5, he was picked off at the 5-yard line by no one else but Osborne, who returned the ball to 30.
With the opportunity now to seal the game with another score, Stonebraker was picked off on the second play by Redskin defensive back Thomas Hoying, giving Maurer yet another opportunity.
This time, he made good, hitting Ethan Keiser  from 28 yards out for his second touchdown of the game to cut the lead to 26-21 with 9:20 remaining.
Versailles could not sustain an ensuing drive and was forced to punt, giving Maurer yet another opportunity.  But twice on fourth down inside the Versailles 20-yard line, he failed to connect with receivers near the goal line, electing to throw the ball instead of taking advantage of a wide open field in front of him to run for the first down. With 1:38 left on the clock, and Loramie out of first downs, Stonebraker took a knee and ran out the clock.
"I'm really proud of the way our guys battled,"  said Jones."Fort Loramie's a great team and they came out ready to go.  They punched us in the mouth a little bit, and it took us a little bit to recover.  I thought we moved the ball pretty good, we had some missed assignments and penalties that slowed us down, and we struggled a little bit in the kicking game. But we'll get that shored up."
Some numbers:
Caleb Maurer gave every indication of being one Division VII's most dangerous quarterbacks, connecting on 21 of 35 passing attempts for 290 yards and two touchdowns.  Three interceptions, however, proved to be the Redskins' undoing.
Connor Stonebraker finished with 13 completions in 18 attempts for 240 yards and three touchdowns.  He had one interception.
Michael Osborne went home after 8 catches for 162 yards and three touchdowns…and had a critical interception in the fourth quarter.  Joel Gehret led all rusher with 14 carries for 64 yards.
Spencer Wells reflected on the loss with some positive perspective, and in particular to that one play before the half – Stonebraker's 'pick six' – that flipped the personality of the game.
"He made a helluva' play,"  Wells smiled.  "Credit to him on that.
"However, I'm so proud of our guys.  When it looked like the game had totally shifted and we were out of it…they kept battling.  We were right there at the end, one play and we win.  So our guys responded to adversity, they showed a lot of resilience, and I'm proud of that."
In his words…he learned something about his team, which is why you play.
As did Ryan Jones.  Only, he was a little happier as he prepares for next week, and Delphos St. John.