Nasir Phillips gained 186 yards and scored two TDs as Westerville South used a ground-and-pound approach, coupled with a hard-hitting defense, to stifle crosstown rival Westerville Central, 30-7.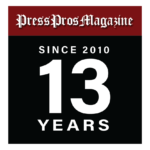 Westerville, OH – After watching crosstown rival Westerville Central pull off a gimmick play for the ages for an opening night win, host Westerville South used a decidedly different tack in Battle of The Ville XIV on Friday.
"Our approach was to just run it down their throats all night long," junior running back Nasir Phillips said. "We've thrown the ball a lot in the past, but our personality and our makeup is different this year. We've got some great backs, some great linemen and a great defense to lean on. It's a formula that hopefully will help us win a lot of games this year."

Kurtz Bros. has 4 Central Ohio locations: Dublin, Westerville, Sunbury, I-71/Frank Road.
Phillips was the hammer that pounded the nail in South's 30-7 win over Central, giving the Wildcats an 8-6 lead in the rivalry dating to 2007. The past two games were called off due to COVID-19. Showing the ability to run hard inside the tackles and scoot away for big gainers as well, the 5-foot-8, 195-pounder gained 186 yards on 28 carries with two touchdowns.
"That was the story last week as well," South coach Matthew Christ said, referring to an equally impressive 30-7 win over Olentangy. Phillips had 161 yards on 26 attempts in that game. "Nasir is the kind of back who handles a big workload and picks up the tough yards, and he has a good sidekick in Ethan Hanna, as well."
Most of Phillips' damage came in the middle two quarters as South controlled the line of scrimmage.
Although the series history suggested it might be a high-scoring affair (the teams averaged a combined 58 points in the first 13 meetings), the Wildcats and Warhawks did little but punt as the defenses dominated early.
After a long drive, featuring mostly Dominic Birtha passes, stalled deep in Central territory at the end of the first quarter, South settled for a 26-yard field goal by Quentin Sheets. It was his first of three on the night, making him a perfect six-of-six in the young season.
Phillips got his first TD on the second play of the second quarter, following a 50-yard bomb from Birtha to Jalen Wheeler.
It was 13-0 at halftime.
Phillips' co-headliner on this night was the Wildcats' fast, hard-hitting defense that made life miserable for Central quarterback Jaystin Gwinn and his skill position threats.
Central (1-1) managed just 33 yards with one first down in the first half.
"We've got a lot of speed on defense and we run to the ball really well," Christ said. "We feel pretty good about our kids on the back end and that allows us to play man coverage and put a lot of pressure on the quarterback and get into their backfield. Honestly, we saw our defense as a big strength for us coming in this year and that unit has responded in a big way so far."
With four tackles for loss and a sack, senior linebacker Drew Goff was the ringleader of South's defense on this night. Dylan Shoemaker, Zay Furman and Hanna also had outstanding nights.
"I think I only had 2½ tackles, period, last week, so it just goes to show that we have a lot of guys on defense who can get it done," said Goff, a 5-9, 180-pounder. "We feel like we have a big-play defense. We had a lot of respect for (the Warhawks') offensive threats. The quarterback is really shifty and they've got some playmakers. But we put forth a great effort tonight and shut them down for the most part."
The Warhawks opened the second half with a nine-play, 62-yard scoring drive to cut their deficit to 13-7.
After a pass interference call set up fourth-and-1 at the South 19, Gwinn – a son of former Brookhaven and Ohio State standout Anthony Gwinn – hit Jacob Harris on a well-executed fade play for a TD.
But that was a rare highlight for the Warhawks, who won their opener against Westerville North, 23-20, on an exquisitely-executed 77-yard hook-and-lateral from Gwinn-to Harris-to Kobi Davis as time expired. The play made ESPN's Top Plays segment.
A 52-yard sprint by Phillips set up a 9-yard TD run by Hanna late in the third quarter. 
After taking a breather for most of a six-minute drive, Phillips scored his second TD midway through the fourth quarter.
"All the credit goes to our offensive line," Phillips said. "That's one of the main reasons we're leaning on the run. The coaches are running some great schemes and everyone is doing their job.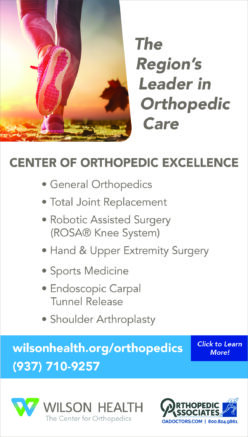 "After not getting to play Central for two years, this game was very meaningful to us. There was no talking on the internet. It was all business. That's the mindset we have with this group of guys."
The series has been an intriguing one, featuring a lot of close shootouts. South won the first six meetings, then Central took the next six.
Central is coming off an atypical 2-8 season with a first-year head coach in Ed Miley, who was an Olentangy Liberty assistant the past eight seasons after a successful seven-year run as head coach at Alliance Marlington.
South went 8-3 a year ago, but scuffled a bit in midseason with quarterback issues. Birtha won the job and has proven to be a keeper with his ball-handling, big-play potential, decision-making and leadership.
"I don't want to say too much, but through two weeks I've got a good feeling about this group of guys," Christ said. "I think we've got a chance to be special."