The Troy Trojans were down to their third-string quarterback and struggled to stop the Xenia Buccaneers' defensive push Friday night. That, and Xenia's own bullish running game, left Troy looking for a better effort with the Piqua Indians up next.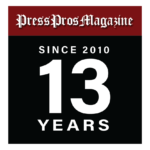 Troy, OH – There's little need next week to manufacture inspirational talks and actions to hype up the Troy Trojans football team. This is Troy-Piqua Week.
Still, if the Trojans needed something … anything to draw some motivation from or use as a catalyst to start next week … they got it Friday night. For three quarters Troy struggled to stop Xenia's powerful running game, while struggling just the same to get theirs going. The Miami Valley League crossover game ended with Xenia punctuating a 50-20 victory by hurrying to the line of scrimmage to score one last touchdown from 3-yards out with five seconds to play.
It made for a tense postgame handshake line at Memorial Stadium. And it served as a warning for the Trojans heading into Troy-Piqua Week.
"We better prepare a little bit better than we did this week or I know the results will probably be double," Troy coach Troy Everhart said.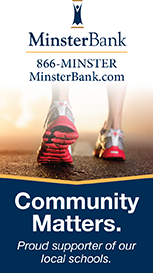 For Everhart and the Trojans it starts up front. Troy's offensive line was on its heels much of the game trying to slow down Xenia's defensive push. Troy junior running back Jahari Ward unofficially managed 108 yards on 23 carries. He showed his big-play potential with a 26-yard burst – he also hauled in a 43-yard touchdown – when given a chance. That was seldom on Friday night. Of his 23 carries, 12 went for three yards or less.
On the other side, Xenia senior back Trei'Shaun Sanders had three straight carries of 26, 20 and 33 yards in the first quarter. He gained 17 yards or more on six of his first eight attempts. He powered his way to 144 yards and a touchdown on 19 carries.
"I thought Jahari Ward ran hard with very little blocking. He carried the load all by himself," Everhart said. "I was very pleased with the young man. I was very displeased with our blocking effort up front. We either get their technique right or we find better players to put there because the guys who were there today didn't want to do their job.
"(Sanders is) a tremendous asset to their program. He gives them some running versatility they didn't have last year. All great backs, ours included in Jahari, make your linemen look better than they are. Their line up front did a nice job giving him just a crease. That kid, to his credit, found the crease."
It was Sanders' bullish effort in the third quarter that essentially put the game out of reach. Troy trailed 37-6 at halftime. The 30-point lead – gained when Buccaneers' senior defensive lineman Jamell Smith pick up a fumble and returned it 49 yards to end the half – meant the third quarter would open with a running clock.
That running clock lasted three minutes. Troy junior defensive back Logan Ullery read the route and stepped in front of the pass from sophomore quarterback Gaven McManus. Ullery sprinted 48 yards with no chance of being chased down to cut the deficit to 37-13.
Troy senior defensive back Gaven Burris hustled to recover the ensuing pooch kick, setting up the Trojans on the Bucs' 40-yard line. Ward capped the eight-play drive by delivering a punishing hit of his own as he pushed into the end zone to pull the Trojans within 37-20 with 5:25 left in the third quarter.
Their momentum stolen and themselves reeling, Xenia didn't panic and pass the Buc. They ran it.
Xenia gave Troy a healthy dose of Sanders. He responded with carries on eight of the next nine plays to drive Xenia from Troy's 34-yard line to the 8. Senior Ramon Browder carried the final two times, the last a 2-yard touchdown. Xenia restored the lead to 43-20 with two minutes left in the third.
"When I feel like I'm in the zone I tell my coach you gotta keep feeding me the ball. It works out," Sanders said of lobbying Bucs coach Maurice Harden for carries. "We knew they were a tough team and we just kept working all week at practice. We was ready for the win."
The last time the teams met Troy delivered a 34-7 win in 2020. Xenia won 1-0 last season when Troy had to forfeit after positive tests for Covid-19.
Troy did lead in this one, short lived as it was. Xenia's opening drive ended with a 21-yard field goal with 7:51 left in the first quarter. Troy answered with a nine-play, 75-yard drive. Senior quarterback Donnie Stanley rolled right, stopped and threw left to a wide-open Ward in the flat. Ward took the pass 43 yards for the touchdown with 3:58 remaining in the quarter. The Trojans led 6-3 after the kick failed.
Xenia then ripped off 34 straight points … all on big-play TDs. Sanders sprinted 33 yards for a TD (9-6). McManus found senior speedster Tremell Wright for a 34-yard score (16-6). Wright scored again on a 21-yard pass (23-6) and – after Troy stopped one drive with an interception – he added another on a 38-yard scoring strike (30-6). Smith's fumble return made it 37-6 at the half.
If that momentum swing wasn't tough enough, Troy lost its first- and second-string quarterbacks to injury during Xenia's scoring burst. Stanley (2-for-5, 82 yards, TD) limped off the field midway through the second quarter. He spent the second half on the sidelines without his shoulder pads on. Junior Robert Rohlfs (1-2, 6 yards) was sacked to end the half and wasn't visible on the sideline in the second half. Sophomore Cameron Stoltz (1-3, 2 yards; 3 carries for 33 yards) finished the game at quarterback.
"Xenia is a good team. 32 (Browder), 3 (Sanders), 7 (Wright). All very good football players," Everhart said. "I give their coaches all the credit on their preparation. I give their coaches all the credit on their scheme. I give their coaches all the credit on having their team prepared. I have to do a better job of all three things with my team.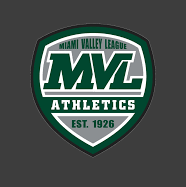 "I was pleased they showed some fight for a quarter. Because for three quarters we really didn't."
That'll be the message this week heading into the historic grudge match with Piqua. The Indians won 28-7 last season.
"I think what we're going to learn (from Friday) is we gotta get tougher," said Everhart, whose Troy team beat Dunbar 56-24 in Week 1. "What we need to realize is when people pat you on the back one week, you need to stop listening to it and play with some consistency because we certainly didn't. We didn't play anywhere close to the energy and level of intensity that we played with last week."