When Carrie Underwood sang it at the 2017 CMA Awards, it awakened millions of people to one of gospel music's best, and best-loved, hymns. But as good as Carrie's version was…there's one I think better, and one you really should hear.
(Editor Note:  With the recent changeover from the old Press Pros site to the new one, some of the older archived stories were lost, prompting one reader to contact us about a post that originally appeared on November 12, 2017, following the concert shootings in Las Vegas, Nevada.  Carrie Underwood had appeared on the County Music Association Awards show the previous week to perform an old gospel tune, Softly and Tenderly, as a tribute to those who lost their lives in that Vegas attack, as well as country artists who had passed away during 2017.  "I read that article often, but I can't find it anymore.  Is there any way you can post it again so I can copy and save it?"  the reader wrote.  "I grew up loving that song."  Gladly we comply with her wish for an encore…a favorite tune of many people who grew up remembering one of gospel's most familiar tunes.)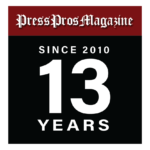 I didn't watch the CMA (Country Music Association) Awards show last week. I don't remember ever watching it, in fact. Award shows don't do that much for me.
But a lot of my friends and family did watch. And when Carrie Underwood performed the old hymn Softly and Tenderly as a tribute to deceased country stars in 2017 – and to the victims of the Las Vegas shooting – my phone lit up with a text.
"Are you watching the CMAs and Carrie Underwood?," said a grade school friend from Ironton, Ohio. "You need to hear her sing Softly and Tenderly.  Wow, you'll cry your eyes out.  I love that song."
And I love that song, too  – Softly and Tenderly – as I heard it so often as a child growing up in the Bible Belt of southeast Ohio. Every Baptist church played and sang it as an invitational hymn, or altar call, at the end of the service. And fifty years later, many do, still.
The song is old, composed in 1880 by William L. Thompson, who was born in East Liverpool, Ohio, and later studied at Mount Union College and the New England Conservatory of Music.
Thompson was a member of the Church of Christ in that day, and tried his hand writing secular music for several years before turning to, and finding a willing audience, with gospel genre. In fact, he penned several hymns that have endured for the past hundred years, but none as well-loved, and as identified, as Softly and Tenderly.
It is a tear-jerker; and when Underwood performed it at CMA she, too, broke down with emotion, largely for the fact of her tribute to so many who lost their lives recently in such a tragic way.
I've listened to Underwood's powerful and crystal-clear voice as she did the song, and she's wonderful.  However, I will swear to you here that there's a version of it that I like even better.
If you go to YouTube and type in Charlie Daniel's name, the fiddle player, you'll hear him perform the song at George Jones' funeral in April of 2013, at the Grand Ol' Opry. Daniels' voice is not as polished as Underwood's – not as pretty – with that wide vibrato of his.  But the sincerity with which he sings, the phrasing he uses, the familiar and customary hat, jeans and boots…and the country band accompaniment with strings and steel guitar brings tears to my eyes every time I hear it. And, I listen to that tune often, because I believe…and I love the simple, classic country sound.
Another reason that I like the Daniels' version is that he's up there in years. Born in October of 1936, Charlie just turned 82 years old, and he performs the song as if he knows he's very near to his own calling.  In fact, since that posting in 2017, Daniel's has passed, dying on July 6, 2020.
Here it is (above)…so you won't have to go to YouTube.  Click and listen, and please, resist the temptation to close out of this.  Hear Charlie Daniels sing and speak the words of a song that Carrie Underwood has again made popular.  William L. Thompson never knew that appreciation for his song would come in this manner.
And if I ever get to meet Charlie Daniels I'm going to make it a point to tell him – he wouldn't look as good in the gown that Carrie wore, but he sure breaks people's hearts when he sings…Softly and Tenderly!