After an opening week of most mismatches, Week 2 settles in with some eye-opening matchups of teams that already are…and some that want to be.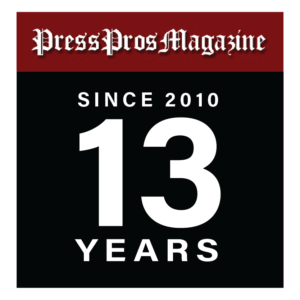 We hit on 8 of 10 last week, missing only the Ansonia game with Riverside and that fourth quarter thriller between Tipp and Bellbrook.
In particular, those two games turned out to be more revealing than the score.  Ansonia might be what some in Darke County claim they are, and in Tipp's case, a quality win with 19 new faces may portend more than was expected from the Red Devils in 2022.  In any case, duly noted here for the future and games we profile on future pages…a better idea of what we have!

In Week 2, we see more of the real deal – good teams taking on a better challenge.  Coldwater vs. Bellefontaine is instantly intriguing.  Marion vs. McComb has become a small-school classic when they get together.  Can you say enough about Milton Union vs. Valley View?  And Troy vs. Xenia gives us our first look at the Trojans under new coach Troy Everhart.
Of course, the Friday Night 'Picks' is brought to you each week by our friends at Nidec/Minster, in Minster, who are always looking for good people, and they may be looking for you.  Call, or inquire online for your next career move…Nidec/Minster Corporation, in Minster, Ohio.
Thinking we can do better than 80% on Week 2, the only way to catch big fish is to fish with big bait.  And it doesn't get bigger than our first pick of the week.
Milton Union @ Valley View…Both teams had easy wins in Week 1 – highly predictable.  And Valley View's win over Springfield Shawnee in years past would have sent up a red flag.  But Rick Meeks' Braves are rebuilding, coming off a 6-4 season.  Milton faced no challenge at all with National Trail, and used their 41-0 win as a mere tuneup for this week.  Valley View will seek to atone for last year's loss to the Bulldogs, and their home atmosphere down in Germantown is daunting.  But not as daunting as Milton's strike-happy offense with Michael Elam on the ground and Blake Brumbaugh through the air.  Now this won't take Valley View by surprise, but as long as Milton can control the line of scrimmage with their big, experienced front line, it might not make a difference.  This game will tell you a lot about Milton Union, because VV will bring the house.  Still, quality counts, and I think Milton, until they prove me wrong, has that kind of quality.  Bulldogs, again…by a score!
Fort Loramie @ Versailles…Again, both teams had easy times of it in Week 1, and this is another irresistible matchup of friends and family.  Played at Loramie last year, the Redskins simply couldn't contend with Versailles' big play reliability.  This year, it might be reversed.  The big play at this point is clearly on the side of Loramie with Caleb Maurer and receiver Logan Eilerman.  But they're going to have to run it some to make Versailles respect their ability to do both.  I think a lot of people are expecting a big dropoff from Versailles' Division V title team last year, but in reality that may be a fact of experience over quality.  They still have good people, and at home it's still a daunting task to beat the Tigers.  I expect Versailles to win the line of scrimmage, and eke out a close win over Loramie…by a score!
New Bremen @ Lehman…Lehman is coming off a nice opening win over Lima Perry.  New Bremen is coming off an even nicer opening win over Lima Bath.  That said, first-year Lehman coach Kris Kash will have his hands fuller this week contending with New Bremen's David Homan, one of the MAC's most dynamic players at both quarterback and in the secondary.  Lehman is clearly in rebuild mode after years of diminished numbers.  And New Bremen is a playoff contender in Division VII and a threat to any of the conference big dogs on a given night.  They can run the ball with Hunter Schaefer, and Homan will make a ton of plays on the ground and through the air.  The Cardinals will be too much for Lehman, and win by multiple scores.
Xenia @ Troy…The one thing that Troy proved in new coach Troy Everhart's debut as coach is that he believes in vintage Trojan football.  Run the ball…to the tune of 330 yards and three different backs with 90 yards rushing, or more in a convincing win over Dunbar.  Nick Kawecki and Jahari Wheeler each cracked a hundred!  Xenia had no trouble with Beavercreek, but few do at present. The Buccaneers put up nearly 500 yards, but Troy's defense will be much better.  Likewise, Xenia will be a much better challenge for Troy, with running back Tre'Shaun Sanders (151 yards) and a passing attack that hung up 190 yards.  By comparison, Troy had just 40 against Dunbar, but didn't need to throw.  I saw Xenia last year vs. Tipp, and the Buccs had athletes.  But in reality they were a year away, particularly with the passing game.  This is a big step up in competition for Xenia over last week, and likewise for Troy.  I always question high school teams' readiness to defend the pass, and my hunch is that the Buccs' passing game will end up being the difference in this game.  Xenia…by a score!
Archbold @ St. Henry…A game that was added to the St. Henry schedule after their contract with Fort Frye was terminated last year…presumably because of distance.  The irony of it…Archbold is a bit closer, but clearly as big a challenge, and a far bigger one than Covington in Week 1. Archbold is picked to win the competitive Northwest Ohio Athletic Conference, and is coming off an impressive opening win over Genoa.  The Blue Streaks will clearly have a numeric and experience advantage, with 21 upperclassmen on their roster, and used that with a strong passing game from quarterback Cade Brenner last week for a 35-14 win.  I think St.Hank's going to be fine, but I think they'll need some time.  Archbold won't give it to them.  Blue Streaks by a couple of scores.
Coldwater @ Bellefontaine…As expected, Coldwater came out and crushed a rebuilding Kenton last week, setting up this matchup with pass-happy Bellefontaine and the much-talked-about quarterback, Tavian St. Clair.  St. Clair completed 20 of 27 for 170 yards and two touchdowns in last week's win over Sidney.  But the Chiefs proved they can be more than one dimensional with running back Chris Fogan gaining 217 yards and three touchdowns on 16 carries.  Coldwater is back in Division V this year, Marcel Blasingame made an auspicious debut at quarterback last week, and this week will be a huge step up in competition.  There hasn't been a lot said about the Cavaliers in the off-season, and 37-2 over Kenton didn't say near enough.  Surprising, but Bellefontaine may be as athletic as any team Coldwater  sees until they play Marion Local in Week 10, and this will be my early surprise for the season.  I think the Chiefs can make a statement here.  I think they win, by a score.
Oakwood @ Northridge…Northridge has athletes and the confidence from blasting a questionable Dixie team 51-0 last week.  Oakwood has a better win to their credit over Mariemont, but the Lumberjacks are coming off a 4-7 season and Mariemont will not have the kind of team speed that Northridge possesses. It's still too early to tell for sure, but the Polar Bears are talented enough at their skill positions to threaten any team on their schedule in 2022, including Milton Union.  I said threaten, not beat.  They narrowly lost to Oakwood last year late in the game, and at home I think the likes of Taron Hill, Jayden Kelly, and Jeremy Henry make an early statement in the Three Rivers Conference.  If they avoid turnovers and bad penalties…I like the Polar Bears, by a score.
West Carrollton @ Piqua…I swore three years ago that I'd never take the Pirates for granted again after they pulled the biggest surprise of the year in 2019 with a 39-34 win over Piqua, and threw for 411 yards to do it.  It probably surprised Bill Nees, too, and I'm pretty sure it won't happen again, at least this year.  The Pirates gave up 62  last week to Miamisburg, while Piqua cruised to a opening win over Belmont, 55-0.  Piqua's home opener, and they'll protect the house, as the T-shirts read.  Trust it.  Indians by at least three scores.
Tipp @ Sidney…A game we've struggled with over the years, it always seems like Sidney plays Tipp tough, at least when we are there.  Tipp's 14-10 win over Bellbrook took us by surprise, because who knew that all those new faces would bring it together that soon against an opponent that beat them twice last year?  As expected, Tipp's defense was ahead of their offense last week (215 total yards), and I wouldn't expect anything to change this week.  Sidney is athletic on offense with Isaiah Foster, Jy Foster-Wheeler, and Julius Spradling, but Charlie Burgbacher is an expert in countering the other team's best weapons.  You might expect a close game, again, but Tipp's offense will be one week better…and Charlie's defense will be well prepared, as usual.  I think…Red Devils, by a score.
McComb @ Marion Local…For whatever reason, the word this week has been that Marion didn't look that daunting on offense against Division III Wapakoneta.  This reeks of people being spoiled by 12 titles, because I think you have to give some credit to Div. VI (Marion) playing Div. III (Wapak).  Wapak is going to win a lot of football games in 2022, and Marion quarterback Tate Hess was making his maiden voyage behind center.
And if it is true that the Flyers will struggle to throw the ball this year, so what?  That defense will keep 'em in a lot of games until they figure it out, having held a much bigger Wapak team to 169 yards and 7 points.  That'll come in handy as McComb hung 54 on Galion last week, but that's not nearly like trying to score on Marion Local this week.  Galion, by the way, is a Division IV team that lost six of its final seven games in 2021 by an average of three touchdowns.  McComb is coming off a 9-1 season in which their only loss was to…you guessed it, Marion Local, in a 10-0 shutout in week 2.  A key?  McComb quarterback Grant Dishong threw for 271 yards and 5 touchdowns and only completed 11 passes, but I would imagine he'll see more pressure than he did against Galion.  Good matchup, and the kind Tim Goodwin enjoys before entering MAC play next week.  I think Marion benefited more from beating Wapak than McComb did Galion, and I think Marion goes to 2-0 with a two-score win.