Third-year safety Lathan Ransom has been playing "all over the place" during preseason practices, and defensive coordinator Jim Knowles and safeties coach Perry Eliano are raving about his play.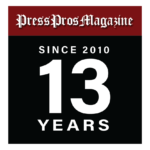 Columbus, OH – It was painful enough for Ohio State that Utah's Britain Covey had just returned a kickoff 97 yards for a touchdown in the first quarter of the Rose Bowl game.
Inside the red zone at the other end of the field, there was physical agony as doctors and trainers hovered over safety Lathan Ransom.
The saying is that nothing good ever happens after midnight. In football, nothing good ever happens when a player has a leg put in a flexible cast from hip to ankle and is carted off the field.
Ransom not only was done for that game, but for all of spring practice.
The verdict was a compound fracture of the left femur, and the man wouldn't even begin to walk until late February and early March.
"It definitely was the most traumatizing thing that has ever happened to me,'' Ransom said. "I knew it was broken immediately. I looked down and saw the break. Everyone was thinking the worst at that time. I definitely was (thinking that). Everyone just kept my mind right.''
There was good reason to freak out because Ransom made great strides in 2021 in playing 13 games and starting against Minnesota, Oregon and Tulsa. He had 38 tackles and broke up five passes.
Trainer Adam Stewart was all over Ransom during the rehabilitation process and by the start of preseason practices, ta da, there was No. 12 taking part in all of the drills.
Head coach Ryan Day said that he was on a "pitch count,'' but that didn't last long.
Today, Ransom, a third-year player from Tucson, AZ., and Salpointe Catholic High School, appears to be tussling for playing time at deep safety with Ronnie Hickman and Josh Proctor.
"Lathan had a very good summer and he has shown up, for sure,'' Day said. "He has had a handle on it, and that says something about him.''
First-year defensive coordinator Jim Knowles basically says that Ransom is a flesh-covered drone who bears down on ball carriers.
It takes a lot of confidence and guts to make a decision to go after the football off of film study and instincts. Go in the wrong direction and that can mean touchdown.
"He's decisive,'' Knowles said. "I call it pulling the trigger. He just goes. He sees the forest from the trees. He can diagnose the play extremely fast, and then he's aggressive with how he treats it. You can't ask for more from a safety than that. He's just aggressive. He has had an exceptional camp.''
Knowles said that until Monday that Ransom was the only player to be named a two-time winner of the Silver Bullet player of the day.
"He's usually never wrong,'' Knowles said of Ransom's going after the ball.
And read this from safeties coach Perry Eliano: "He can get from point A to point B pretty fast. And he's violent. He'll knock fire out of you."
Ransom's exceptional reaction time isn't ESP or anything like that.
"It's just flying to the football,'' he said. "I've been able to make plays because what I see, I believe.''
How quickly he got this far coming back from the injury, Ransom said, is a testament to team doctors, Stewart, coaches and parents Linda and Nathan.
He also leaned on Proctor, who had a similar injury in Game 2 against Oregon, for talking him through the process.
"They are the reason why I made the jump,'' Ransom said of the medical and training staffs and his support group. "I did everything they asked me to do and that's the reason why I'm at where I am today. I didn't go back home. I stayed here and went to the treatment room. This was my goal to be where I am at and to be at the level where I'm at. There were definitely times that I had my doubts and I was nervous.
Rather than be a bystander not being able to practice in the spring, he decided to dive into Knowles' playbook and watch how teammates carried out the various packages.
"I knew I couldn't get on the field and do the physical things everyone else could do, so I tried to improve my game mentally,'' Ransom said. "That's the biggest change I've seen in me. Especially because of the defense we run and the players around me and the coaches around me, I think I have created a better understanding of the game. I didn't have that last year.''
When practices started the first week of August, Ransom said he was ready. He knew that he was all the way back on one particular play.
"I had a good hit on Evan (Pryor), and that's when I thought I was really back,'' Ransom said. "I came down really fast and filled the alley.''
As for the crowded safety position, he said that "things will sort themselves out'' and that the best players will play.
Proctor is one of those players in the hunt. Press Pros told his comeback story during the spring.
The Buckeyes under Knowles will be safety-driven. Five defensive backs usually will be on the field.
Proctor gets excited talking about the mayhem they can create.
"I feel like I can be that energetic kind of dog, a competitive player who comes out with grit and grind,'' he said.
Knowles, though, demands thinking men back there.
"It's a safety-driven defense, and you have to have smart players back there, guys who are doing a little bit of everything,'' Proctor said. "There's a lot of movement and a lot of different parts, so it takes a smart player.''