Cleveland Glenville, Cincinnati Elder, Centerville among the traditional powers that will challenge Central Ohio teams in Week Two.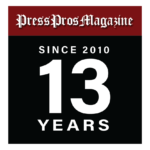 Columbus, OH – Division play remains off in the distance for Ohio Capital Conference members as Week Two arrives.
Some pre-season assumptions gained confirmation in season openers, starting with Big Walnut's 35-7 pounding of Bishop Hartley.
The return of 15 starters, including All-Ohio running back Nate Severs and linebacker Garrett Stover, suggested the Eagles would be a load once again in 2022 and nothing happened to counter that thinking.
The same wasn't true, however, at Marysville, where the Monarchs were confident they could staunch the loss of four-star linebacker Gabe Powers. Instead, they got rolled by visiting New Albany, 35-0.
That margin was the biggest surprise of Week One, other than the manner in which Westerville Central pulled out a last second win over Westerville North.
That thrilling finish bumped the record to 10-3 for the week, which isn't a bad success rate given the uncertainties that abound in mid-August.
Westerville Central (1-0) at Westerville South (1-0) – It's a debut Central head coach Ed Miley will never forget, winning his debut against Westerville North on a 72-yard Hook-and-Lateral against Westerville North.
The Warhawks can't count on last-minute trickery this week at South, which should be fired up to play its first game on a new turf field.
These teams haven't played since 2019 thanks to COVID. The emotion and excitement of the home crowd tilts this outcome toward South.
Hilliard Bradley (1-0) at Hilliard Darby (0-1) – Darby should be salty for its home opener, having wasted a 21-14 lead in the final minute of a 22-21 loss at Olentangy Orange.
The Panthers invited the winning two-point try by jumping offside on the extra-point kick that would have forced overtime. But besides that mistake, Darby fumbled four times and was uncharacteristically generous in allowing too many big plays.
Bradley aims for its first 2-0 start in four years. It's coming off a 31-28 win at Olentangy Berlin, preserved by a fourth-and-one stop in the final minutes.
Javi Quimba, who scored three TDs in the loss at Orange, and the Panthers will get it done at home after the disappointment of last week.
Dublin Coffman (1-0) at Centerville (1-0) – It would be a huge statement for Coffman to bring home a win, but the Shamrocks didn't show quite enough offense last week to make that likely.
They will need more than the 221 yards produced in a 14-7 triumph over Toledo St. John's, and Centerville seems unlikely to yield that at home .
The Elks avenge their 42-14 loss to Coffman from the 2013 playoffs in this second career meeting between two of Ohio's historically-elite Division I programs.
Thomas Worthington (1-0) at Worthington Kilbourne (1-0) – Neither team had much trouble compiling offense in its opener, so this could light up the scoreboard along Interstate 270 on Columbus' north side.
Kilbourne used QB Nash Biglin's TD pass and 72-yard scoring run to erase a 21-11 third-quarter deficit at Watkins Memorial, while Thomas Worthington coasted past Beechcroft thanks to QB Will Cooper's 363 passing yards and four scores.
The Cardinals get a hard-fought win on the road, in which two-way standout Joey Zalewski figures prominently at receiver and defensive end.
Olentangy Orange (1-0) at Olentangy Berlin (0-1) – Orange QB Michael Clouse didn't look like a first-time starter in passing for more than 200 yards and two TDs, nor while engineering a last-minute scoring drive in the Pioneers' 22-21 win over Darby.
Clouse will have to be even better this week against a hungry Berlin squad that relies on three-year starter Harrison Brewster. He rushed for 132 yards to go with teammate Mason Ziegler, who gained 149 yards and scored twice.
The matchup is so even that a second-half turnover will likely decide it, with a hunch giving that nod to Berlin.
Dublin Scioto (0-1) at Bishop Watterson (1-0) – There's not much history here between two opponents with ample history on their respective resumes. The lone previous meeting came in the 1995 playoffs when Scioto advanced to win the Division II title.
Watterson is now Division III, so this would be a nice computer-points provider for the Eagles, who breezed to a 35-0 lead against Whetstone and romped, 55-8, in the opener.
Scioto lost a shootout with Grove City, but sometimes close losses teach better lessons than lopsided wins, and that will prove true on the road for the Irish.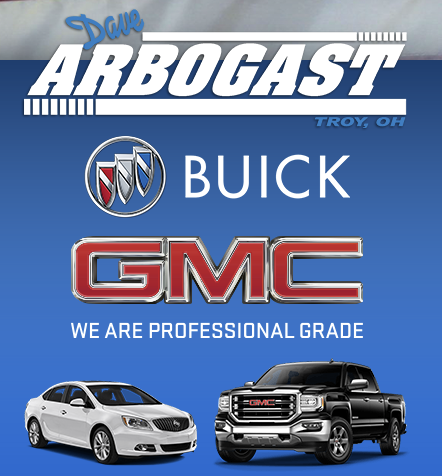 Canal Winchester (1-0) at New Albany (1-0) – The Eagles authored easily the most-impressive OCC win of Week One, going on the road to Marysville and pounding to a five-touchdown win.
Not a bad debut for head coach Brian Finn, who rode Christian Manville's 92 yards and three TDs to a victory that also received a shot in the arm from a defense that permitted just 115 yards.
That's way too much muscle for Canal to overcome on the road.
Toledo St. Francis (0-1) at Upper Arlington (1-0) – Tommy Janowicz had a sterling debut at QB for UA, which probably didn't surprise anyone who watched him play a key role on the Bears' state championship lacrosse team last spring.
There might be a little something magical in that last name, too (look up Vic Janowicz, kids).
The Bears foreshadowed an unbeaten regular season with a three-touchdown win on the road in this matchup last season. Coach Justin Buttermore lost a lot since then, but he retained enough for UA to get to 2-0.
Cleveland Glenville (1-0) at Olentangy Liberty (0-1) – Liberty edged the Tarblooders, 7-6, last season, but appears to lack the firepower to do that again given Glenville's dominant win last week at Akron St. Vincent-St. Mary.
St. V gained only 83 yards in that 25-0 loss, which isn't good news for a Liberty offense that managed only 130 yards in a 42-0 blowout at Pickerington Central.
Glenville enjoys a raucous bus ride home.
Pickerington Central (1-0) at Cincinnati Elder (1-0) – Think stability isn't important to success? Consider that Elder coach Doug Ramsey has headed the Panthers' program since 1997 and Jay Sharrett has been at Pick Central since 2003.
Neither powerhouse broke a sweat in Week One, which means they've no doubt been pointing to this rematch from last season all summer long.
Elder came up short in that one, 28-10, and may still have a rash over Pick Central's 21-14 win in the 2019 Division I state title game.
Pick Central makes the rash a little worse with a road win at The Pit.
Bruce Hooley hosts the Bruce Hooley Show from 11 a.m.-1 p.m. on 94.5 FM The Answer in Dayton and 98.9 The Answer in Columbus.