Those certainly sound like scary words coming from the first-year defensive coordinator, but the feeling is that the unit is ahead of schedule going into the opener against Notre Dame.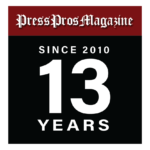 Columbus, OH – Anyone from Notre Dame, coach, player or rabid fan alike, should not do fist bumps or heel clicks reading that first-year Ohio State defensive coordinator Jim Knowles has installed 75 percent of his playbook.
The teams open the season on September 3 at Ohio Stadium, and a whole lot will be riding on the outcome with regard to the College Football Playoff rankings and the public's perception.
You see, Knowles knew before the first practice during the spring that the Buckeyes would never approach 100 percent this season.
"I'm very confident where we're at,'' Knowles told the media Monday morning. "We've come a long way in terms of installation. They are farther than I would have expected. The players are open to learning. They want to be great, and that's exciting. We've been able to get a lot in.''
There are plays, he said, that even the assistants don't know about. Maybe those looks debut against Michigan or in a postseason game.
Knowles said he never talks about last season, but Press Pros will.
Ugh, 2021 for the defense was ugly, it was controversial with coordinator Kerry Coombs being demoted after Game 2 and it was chaos.
The cover photo of what happened could have been when linebacker K'Vaughan Pope had a meltdown on the sideline. Then on Twitter there was his ranting about how the coaches screwed him over.
The next day, Day announced that Pope was a former Buckeye.
There wasn't much improvement – ever. In Game No. 12, Michigan ran up 42 points. In the Rose Bowl, Utah scored 45.
Knowles left Oklahoma State to be a Mr. Fix-it. He is being paid $1.9 million per season to make sure 2021 doesn't happen again.
"I'm surprised how quickly they pick things up. They want to be great,'' he said. "They went through some tough times last year and they want to avenge that. They want to step up.''
Surely, there must be some holes that need to be patched. The defensive line lacked punch and the secondary paid for that by feeling it was in the middle of an air raid with quarterbacks taking a lot of liberties.
"I don't have that many concerns,'' Knowles said.
Later, though, he said, "I have no concerns.''
Ohio State did not load up on transfers to play defense other than former tailback Chip Trayanum leaving Arizona State to switch to linebacker.
Can these same people be trusted against the Irish?
"Fortunately, we have guys who have played a lot in games, and I think that matters. That's important,'' Knowles said. "Certainly, if you have somebody who has not played in that arena with that much on the line, it can be a concern. I think we have enough experience. Plus, the offense that we go against every day certainly tests us. We try to treat practice like a game all the time.''
The Buckeyes' defense didn't dare say the words Silver Bullets in 2018, 2020 and last season.
Knowles wants his players to earn back the nickname.
"We talk about it all the time,'' he said. "That's the first thing that comes up when we have review meetings. It's mentioned every day. We don't talk about the past at all. I wasn't here. What we do talk about is creating something special, reviving that Silver Bullet culture, having a defense that the fans can be proud of.''
He wants the rest of the team to look at the defense as a strength and not a liability.
"Everything at The Ohio State is top five, so why shouldn't the defense be (that way)?'' Knowles said.
Players who appear to have caught Knowles' attention are safety Lathan Ransom, linebacker Tommy Eichenberg and safeties Ronnie Hickman and Kourt Williams. Williams just might line up at linebacker, too.
Look for the defensive line to attempt to create mayhem every down. Line coach Larry Johnson has said that he might be able to play 11 or 12 players.
Knowles said the down linemen will be the key with everything the Buckeyes do.
"I want them to attack. I want them to be aggressive,'' he said. "Yes, I want them to hold their gap and hunker down at times when it comes to that. But for the most part I want them to be aggressive. Our philosophy is to let those guys go, let them create problems for the offensive line in terms of how they move. The way we do things with the package, the whole goal is to put the offensive line kind of on their heels, so when they step they don't quite know what they are going to get. It's that brief second of indecision that let's our guys attack and create a new line of scrimmage. You are going to see a lot of guys play and a lot of guys making plays.''
HAYDEN LOOKING STRONG
Day was asked whether TreVeyon Henderson and Miyan Williams would play a majority of the downs at tailback with sophomore Evan Pryor being lost for the season with a knee injury.
Then he gushed about four-star true freshman Dallan Hayden of Memphis.
"Quite honestly, we've been very impressed with Dallan Hayden,'' he said. "He has really come on. He has been drinking through a fire hose this preseason camp, and he has had some ups and downs. But I've got to tell you, he has got a lot of talent and he's our third running back right now. He deserves it. He plays really hard and has had his black (freshman) stripe taken off (his helmet). If he continues to grow, then we're going to trust putting him in the game.''
If there is another serious injury, Day said that Trayanum could be moved back to offense.
STRAIGHT TALK
No. 2 quarterback Kyle McCord has been told that he should never assume that next season will become his time after CJ Stroud leaves, as expected, for the NFL.
"I talked to him the other day that it's hard to be the guy who is one snap away,'' Day said. "Sometimes you feel like you literally are one snap away, but feel like you are not going to see the field for another year. You can't have that approach. You have to look at it that I am going to be in the second snap of the Notre Dame game.''
McCord was close to being graded a champion in the second scrimmage.
AND LASTLY
Receiver Kam Babb, a captain, will be out indefinitely with an injury. It is not considered to be season-ending. . . Day said that he spoke with former Buckeye linebacker James Laurinaitis about a possible spot on the coaching staff. Laurinaitis is a defensive graduate assistant for Notre Dame. . . The roster is at the 85-scholarship limit.