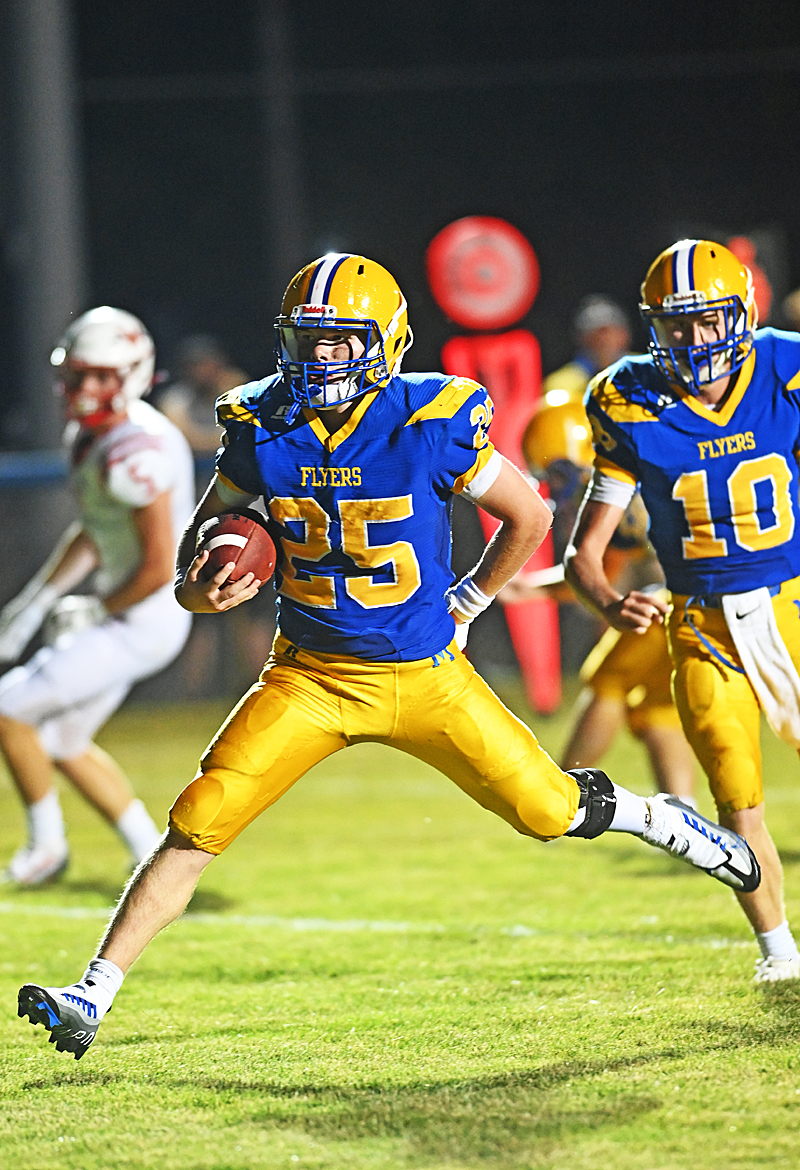 Kyle Otte – Marion Local High School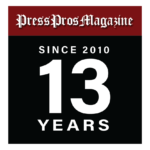 "Hot" comes in a lot of different forms – descriptions.
There is statistically hot, of course. Nothing impresses like numbers, you know.
And then there's the cosmetic "hot" with which culture is both enamored, and outraged, believing that a simple compliment over how you look is somehow demeaning. For that reason people have told us that we should change the title of this page. We think…it's fine just the way it is.
In another sense we'd like you to consider Marion Local junior running back Kyle Otte, who's garnered Who's Hot attention this week not for his statistics in a 21-7 win over Wapakoneta, or for his physical stature (he's only 5'8", 165 lbs).  Rather, to do it he had to overcome some not-so-simple adversity…mind over matter – the past – if you will.
Midway through the Flyers' 2021 championship season Otte went down with a serious ACL injury. He was done for the year, and the future is never certain. Knees, however, heal just fine with modern orthopedic techniques. But believing that you're fine…is another matter.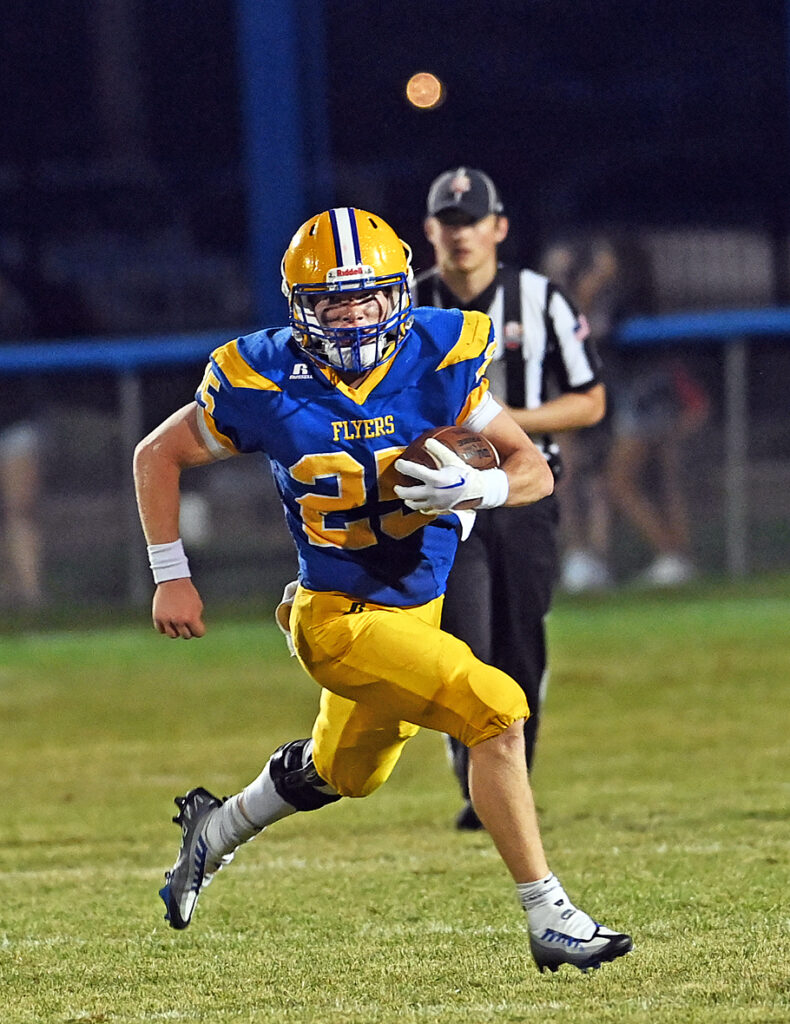 Friday he proved that believing is as predictable as the next Marion win.  All it takes is commitment, and more than a little pride.
He ran like he ran before the injury, against a tough Wapak defense that allowed just 127 rushing yards. Otte had 30 of those yards on 11 carries, including a pair of fourth quarter touchdowns within minutes of each other, and a pair of punt returns that set them up – that proved to be the difference in the game.
"I just wanted to get back on the field, get hit, and hit some people," he said afterwards – modestly, asked about the injury and his path back to Friday nights and Flyer football.
"The knee is fine. I just wanted to get back to football."
That's all he said, and he said it with a confident smile. Typical, where actions speak louder than words.
And for that, we're pleased to welcome him back…to acknowledge that things are just fine.
Kyle Otte is this week's 'Who's Hot' honoree…on Press Pros.
The St. Henry Bank joins Press Pros Magazine in recognizing this week's "Who's Hot" honoree…Hunter Steinke from Marion Local High School.