I chose a different, non-denomination site for Sunday reflections, time well-spent to consider some of the better, older, and more dependable things in life.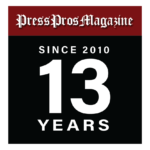 I took some time for devotions on Sunday morning, not that I don't usually…but admittedly not as regularly as some might suggest.
And I did it in a different church, with decidedly a better pew than the traditional.
What I did was take a ride around the ten acres behind my house…on the 1957 Ford tractor that my dad and I used for years when we raised and sold strawberries on his farm (then) in Covington.  But since 1989 Mindy and I have made that property our home,  raised two kids there, and after we quit the berry business in 1996 that Ford tractor has pretty much set in the barn, only to come out occasionally to plow the garden or to bush hog a bit.
Some data for the mechanically interested:  It's a Model 660, five speed, live PTO, and about 38 horse power.  We bought it years ago from a neighbor, Roger Clark, when Roger ran the old Ford store, East Side Service, in Covington.  It's always run well, but gas engine tractors of that era need to be used to run well.  The Ford company said they'll never wear out because of their simplicity, but to let them sit unused is a sure way for decline.
Old tractors aren't like vintage cars.  They don't get better if you treat them like mantel pieces.  And when you use them, they get nicked and dinged.  Mowing the creek line once, I hit a tree limb and knocked off the exhaust pipe.  Dad somehow broke one of the headlights.  It didn't get used enough to keep the six-volt electrical system going, so eventually we had to change it over to 12-volt just to get it to start.
When we got it, it had the original paint, but sheet metal gets scratched and scratches become rust after 65 years.  Tires, themselves, don't last that long.  Eventually, dry rot and inner tubes loaded with calcium (for better traction) simply takes a toll.
That all came to a head a couple of years ago when I had to make the decision to either give it up…or have it restored.  The former was not an option — too many memories and good times…how proud Dad was when we bought that tractor because he had grown up farming in southern Ohio in the 40s where Ford tractors were coveted, but rare.  He liked it because it had more power than a Farmall Super C, was built lower to the ground for safety, and the Ford three-point hitch was efficient and easy to utilize.
My son, Matt, was a toddler then, and he called the tractor, 'Fordy Guy'.  So, I called Ivan Lavy, in New Carlisle, who owns Lavy Enterprises.
Ivan is an expert in restoring old tractors, and when he took a look at it he said, "Tell you the truth, this one is in better shape than most we get.  How much work do you want done on it?  You want it showroom new?"
I told him I wanted all the broken parts replaced, and I wanted it to look 'newer', but like a tractor that still gets used.  He said it would take a year, and he quoted me a price.  I swallowed hard, and said…do it!
Whoever bought the tractor new in 1957 paid about $2,236, a heckuva price for a novelty to sit in the barn.  It got used, and probably used hard.  When we bought it from East Side in 1985 the hours meter read 1,252, and I don't think it had worked for years.  I told Ivan not to replace it.  I wanted to remember it as it was when we bought it.
He picked it up in December of 2020, and called me in February of 2022 to say that it was ready to come home.  He did some touching up to the sheet metal…and he replaced the broken parts.  Frankly, it looked better than I remembered because he steam-cleaned everything before going to work on it.  And since getting it back, I've touched up some of the red paint as a protectant against rust.  The engine purrs like a kitten after being overhauled.  The original hydraulics are perfect, lights, wiring, and a few things Dad used to say we didn't need, anyway…have been fixed.
I took it out for spin Sunday morning…to reflect on the times, on life, and just to enjoy some peace with the gentle backdrop from what the Ford company called…their new 'Red Tiger' engine.  It was, in some ways, like church.  And before anyone accuses me of 'blasphemy', as I rode I did think a bit about Romans 8:28 and 2nd Timothy, 2:10.  I thought of the irony of friends and time passed.  And how fortunate we are to have a few simple blessings that bring pleasure in one form of another…in a day when there are so few things to own that are pleasurable.
I also thought of what Dad would have said about paying three times what that tractor cost new…to have it restored.  But I've always liked 'old' things.  In fact, the photos you see here were shot with a Nikon lens that was built at about the same time as the tractor.
I won't do it every Sunday, but on this particular one…at the start of our 13th year at Press Pros, and with appreciation for some of those blessings I mentioned…none of us at Press Pros can thank you enough.
Simply put, it was better than the Sunday news shows;  or a culture that wouldn't find appreciation in riding around 10 climate-threatened acres at three miles per hour.
Who've never heard of Henry Ford, or the hum of a 'Red Tiger' engine.