A game-winning 35-yard jaunt from Evan Liette and fantastic Tipp defensive play led by his twin brother Cael guided the Red Devils to a 14-10 vengeance victory to open 2022.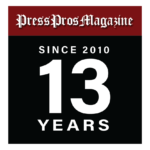 Vandalia, OH – Evan Liette had carried the ball once in 43 minutes of game action Friday, a forgettable six-yard tote from his slot receiver position.
Carry number two is one he'll likely remember for the rest of his life.
With his Tippecanoe team trailing, 10-7, and less than five minutes to play, Liette took a jet sweep handoff and looked impossibly sandwiched by two defenders.
He picked up a block from tackle Luke Catrone and split both, juked another out of his cleats and accelerated 35 yards to the endzone for an eventual game-winning score.
"I'm like 'Oh my gosh, this is it,'" Liette recounted. "This is it, this is what coach Barnhart said, he's like, 'You're gonna decide this game. I know you had a rough half, missed a couple blocks, had a couple penalties on you. I know you'll bounce back and I know you'll decide this game for us.'"
Whatever bitter taste remained from Tipp's 38-7 season-ending loss at the hands of Bellbrook got rinsed out with a cold helping of revenge to open the 2022 season.
The Red Devils toppled the Golden Eagles, who also beat them to open last year, 14-10, Friday.

"This is a huge win for us, but all off-season we've stayed true to ourselves," Tipp head coach Matt Burgbacher said. "We've stayed focused on us. We knew who our Week One game was gonna be, but we stayed focused on what we could control, and that's our workouts, all that stuff. Then the last week, now it's butt-whoop week, let's go get 'em. And I thought our kids prepared tremendously." 
Linebacker Cael Liette, Evan's twin brother, led a stifling defensive effort for Tipp with at least 11 tackles, four tackles for loss and a sack. Quarterback Liam Poronsky picked up 54 passing yards and a touchdown with a team-high 71 rushing yards.
The aforementioned Red Devils defense generated a stop on fourth-and-five with 2:20 remaining, following Evan Liette's scoring run as defensive end Blake Thompson recorded each of the final two stops defensively. 
Liette sealed Bellbrook's fate with a 13-yard pickup on third-and-10 with one minute left. 
"We've been competing all our lives just to push us a bit further," Cael Liette said. "I feel like all that prep from first coming out of the womb, we were battling. I was playing my heart out on defense so he knew it was his turn to play his heart out on offense."
Manipulations were tight in a 7-7 game entering the fourth quarter.
Cael Liette had ensured as much, zipping out to the flat to make a key third-and-five stop with the Golden Eagles in plus-territory. A failed fake punt the next play gave Tipp the ball back.
The Red Devils drove beyond Bellbrook's 40-yard-line but failed to convert a fourth down of their own, setting up a Golden Eagles drive that plunged all the way down to a first-and-goal at the seven.
Tipp's defense held firm on the goal line for three plays, receiving assistance in the form of a false start penalty, forcing a go-ahead 24-yard field goal that put Bellbrook ahead, 10-7, with 7:04 to go. Three first downs, including a 21-yard Poronsky scramble, set up Liette's game winner from there.
"We have a philosophy around here, 'Bend but don't break defense,'" Burgbacher said. "That's what you saw tonight. We bent a little bit, we broke once when they scored, but that was it."
It seemed the football sent out homing beacons to the linebacking Liette all night.
Runs inside, runs outside, passes, he was there to make plays against them all. Fellow linebacker Josh Dietz collected 10 tackles and the Red Devils' front held Bellbrook's top two runners, Elijah Brooks and Makai Smith, to a respectable combined 4.5 yards per carry on 35 attempts.
"I felt like I was prepared for this moment," Liette said. "Sitting back at JV games, varsity games, watching our seniors fly around. Cayd Everhart, I look up to that man, he's a beast. Both ways. I just knew, I put on this 21, that linebacker number, I know I have to play my heart out."
It was a stark contrast from last year, where the Golden Eagles ran roughshod over Tipp's front to guide them to the postseason win mentioned above.
"With what we want to do with run defense, we want those front guys to eat up the blockers and let our backers go play," Burgbacher said. "And those guys made huge plays for us."
In the first half, both Liette's sack and one of his tackles for loss — which saw the defender laser from his interior spot to tackle a receiver outside the numbers four yards behind the line of scrimmage — served to stall out Bellbrook drives.
"Linebacker's pretty difficult, it's the quarterback of the defense," Liette said. "You've gotta read your guards, you've gotta read everybody. There's a lot of misdirection [playing against a Wing-T].

Where Tipp did find some early issues was on third down. Bellbrook opened the game 8-for-10 converting them into firsts.
Thrice Bellbrook was thrown in third-and-8 or longer situations on its first drive. Each time, the Red Devils' defense failed to force Bellbrook quarterback Luke Benetis to the sideline.
After converting one third-and-long with a scramble and another on a comeback route to wide receiver Tanner Killen, Benetis faked two handoffs, rolled left and fired up the sideline to Killen again.
The speedster cradled the ball in Tipp's end zone before the defense could converge for a 26-yard score. The Golden Eagles led 7-0.
When it mattered in the second half, though, the Red Devils got the third-, and especially fourth-down stops they needed.
"We knew that third down was our hardest down out of the whole drive," Liette said. "We knew if we wanted to win this game, we needed to lock down, all come together as a team and stop the run."
Benetis dealt with some cramps in the second half and wasn't on the field for the Golden Eagles' go-ahead field goal drive. He did return for the final minutes when Tipp's defense made its game-clinching stop.
Poronsky took control on Tipp's second drive, darting in and out of Bellbrook's defense for two first down runs and finishing the series with a 26-yard scoring toss up the left seam to tie the contest at 7.
His receiver, Stanley Clyne, stole the show on that play though.
Initially Killen stood in perfect position defensively to break up the play or perhaps intercept the pass. Clyne jumped over his back and stole the ball from right in front of his helmet to come down with a touchdown and a chorus of cheers from Tippecanoe's packed student section.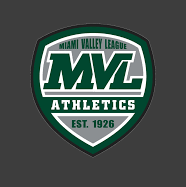 "We want our athletes to go make plays, and Stanley, it's his first time playing football in a couple years," Burgbacher said. "He can jump, he can do all that stuff. You've gotta take advantage of these guys' strengths, and obviously that's a strength of Stanley's to go up and get the football."
It didn't compare to the roar that same student section produced when Evan Liette took his second handoff and turned it into a game-winner, however.
"It's one of those, again, we stayed true to who we are," Burgbacher said. "We knew if we stayed true to who we are, we have the possibility of making a big play. We have those athletes that can go make big plays."
Tipp takes the field again next week at Sidney to open its conference slate.