It wasn't statistically pretty, and it took them three quarters to find their stride.  But a stout defense and a pair of fourth quarter touchdowns by junior Kyle Otte finally pushed Marion Local past a determined Wapakoneta in the season opener.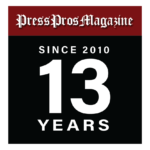 Maria Stein, OH – If there's anyone left to wonder if the Division VI Marion Local Flyers would EVER take a year off to enjoy their legacy after the latest state title…..
If there's anyone who doubts that the culture of football pride and character at Marion doesn't stand alone among 817 OHSAA member schools…..
Friday's 21-7 opening game win over Division III Wapakoneta should satisfy even the most cynical 'doubting Thomas'.
In a close affair between two teams that seemed determined to prove something, Wapakoneta stood toe to toe for three quarters and forced the 12-time champion Flyers to rack deep for something extra.  Limited to just 127 rushing yards on the night, they turned to some basic tenets of the game…like field position, special teams play on a punt return, and a pair of touchdowns by the fully-recuperated Kyle Otte in the fourth quarter to eke out an impressive win in front of a packed house at Booster Stadium.
"Give Wapakoneta credit," Flyers coach Tim Goodwin said in his post-game remarks.  "They came to play us like it was a playoff game.  I told the coaches, 'Holy crap, they ain't messin' around for week 1.' We had to make some adjustments, like we always do.  But we told the kids at halftime…if you're getting out-hit there's nothing the coaches can do.  And that was what happened in the first half.  Wapak was ready to play, and they had a good game plan."
Marion won the toss and deferred, and Wapakoneta came right after them on the ground, winning the line of scrimmage, and creating holes for running backs Connor Meckstroth and Jace Knous, a bruising 195-pound running back and linebacker that seemed to feed off each preceding carry.  They took the opening possession all the way to the Marion 20-yard line before a fumble stopped their momentum and gave Marion's defense a chance to catch its breath.
But the offense, with Tate Hess at quarterback, Darren Meier, Kyle Otte, and Drew Lause, as prohibitive a trio as any to be found in Division VI football, couldn't find its stride.  To Goodwin's assertion, they were getting out-hit at the point of attack.  Wapak's defensive front was controlling the line of scrimmage.
In short, it took both teams 15:30 to finally threaten the end zone, and it happened with 4:28 left in the second quarter.  Marion forced Wapak to punt from its own 32 yard line, only to have the snap fly over the head of Kyle Beach.  Instead of trying to pick it up and kick it, Beach just kicked it off the ground through the back of the end zone from the 19-yard line.  Marion seized upon that field position to run seven plays and finally score on a one-yard run by Hess…a play in which the ball appeared to be poked out of his grasp at the goal line…to go ahead 7-0.
With 1:42 left before the half, Wapak took the kick off and drove 60 yards, the big play being a 42-yard pass by freshman quarterback Caleb Moyer that set the Redskins up on the one-yard line, first-and-10.  One play later, Meckstroth ran it in to tie the score, 7-7, at halftime.
Nothing changed after the 20-minute halftime break, except for an obvious uptake in intensity — the part about getting outhit!
At the conclusion of the third quarter, Marion held Wapak to a critical three-and-out near the Redskins' 25 yard line.  Kyle Beach had to punt, and got off a good one with 11:06 left in the fourth quarter, and Kyle Otte gathered it in just beyond midfield.  Lacking some coordination for the first three quarters, this time Marion put the perfect escort of blockers in front of Otte and he took it all the way back to the Wapak 24 yard line.  Five plays later, he scampered through a hole around the left end to put Marion ahead ,13-7, when the PAT was missed due to a bad snap.
Marion kicked off and the defense again held Wapak to three-and-out with 7:06 left in the game, and Beach again had to punt.
Marion again got good field position on an Otte return as the Flyers drove the ball to the 11-yard line, where they faced a critical fourth-and-one. Considering, perhaps, the chip shot field goal to put them up, 16-7, Goodwin elected to go for the first down…or better.  Otte took the handoff, made one tackler miss, ran through the efforts of another at the five-yard line and crossed the goal line for his second touchdown of the quarter.  Drew Lause ran the two-point conversion in for the extra points, and Marion had a 21-7 lead.
The defense, heralded throughout the off-season for the return of linebackers Darren Meier, Drew Seitz, and Aiden Eifert, could smell blood by this point.  And forced to throw the football with time leaking away, Caleb Moyer had precious little opportunity to find an open receiver.  The one negative to an otherwise perfect final quarter was a fumble with four minutes left by Darren Meier that gave Wapak an added opportunity it probably didn't expect.  But the Redskins did nothing with it as the clock ran out.
"We knew coming over that it would be an impossible environment,"  said Wapak coach Travis Moyer.  "We have the utmost respect for Marion, and Coach Goodwin and his coaches are as good as there are in terms of making in-game adjustments.  We knew it would be a 48-minute war.  Unfortunately, we just made a few too many mistakes."
"Our defense played well, especially in the second half,"  said Goodwin.  "We won the line of scrimmage, figured them out a little bit, and the kids had to do it.  They were running double tight ends, and that's a playoff mindset right there when they ran their quarterback as much as they did.  I'm just proud of our kids .  We've got a long way to go, but it's a lot more fun to go back to practice Monday after a win."
Tate Hess's debut at quarterback had some ups and downs, but against good competition he managed the win — all Goodwin has ever asked from his quarterbacks.
"It might have been ugly,"  said Hess.  "But at least we got the win.  They knew everything we were going to do, and that's what the coaches told us.  We try to wear teams down in the second half.  We practice it, we condition for it, and it makes us better."
They had 127 rushing yards, and Kyle Otte finished with 11 carries for 30 yards and those two touchdowns.  But his work with punt returns and field position turned out to be as big a factor as the rushing stats.
"The blocking was great," Otte said. "I saw guys getting guys, and I just got up the field.  I appreciated the blocks.  Credit to the linemen on the touchdowns.  They got a hat on hat, we had blockers out in front, and just wore them down."
Wearing a protective brace, he showed no ill effects of the knee injury that cut his season short a year ago.
"I just wanted to get back on the field, get hit, and hit some people," Otte said. "I wanted to get back into football."
Passing-wise, Marion threw it 14 times and completed just six for 69 yards.  Hess also ran it 12 times for 34 yards, and his first-half touchdown…..196 total offensive yards!
Division VI playing Division III always opens some eyes, but while it's early, when Marion Local does it against the likes of Chaminade, or Wapakoneta, it tends to make the rest of their division swallow hard.  And what else can you do more than what Wapak did Friday? Game plan your heart out, give it your best shot on the field  and hope it's enough.
It usually isn't, given the years of extra weeks of practice Marion uses from their deep playoff runs to better prepare the replacements for the following year.  That's the part for which you can't plan.
Walking off the field, Tim Goodwin smiled over the opening win and the apparent absence of injuries.  "Here we go again,"  he mused.
There were no doubting Thomases to disagree.