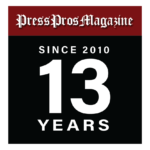 Lewis Center, OH – The foreboding feeling that intruded late in the fourth quarter felt all too familiar to Olentangy Orange coach Zebb Schroeder, which is how things work when a game-winning gamble goes wrong on the heels of a 1-9 season.
Knowing his team needed something besides his own assertions that this year would be different, Schroeder attempted to quick-snap Hilliard Darby's defense on a fourth-and-one line plunge at midfield with 7:48 to play in a 14-14 tie.
Darby smothered it like gravy on grandma's homemade biscuits.
Now only 2:35 remained, and Darby – of course – had chipped and chopped its way 49 yards to a go-ahead score and PAT via its death-by-1,000-paper-cuts Wing T attack.
Schroeder stood on the sidelines thinking the Orange band could have chosen its halftime theme more wisely than a spirited 80's rock-band revival.
After all, a Simon & Garfunkel selection seemed more appropriate amid the sound of silence from his sideline.
"Hello darkness, my old friend…"
That's why Schroeder's smile afterward had a pinch-me-and-prove-its-real tinge to it after Orange drove 70 yards to score and then seized upon a mammoth Darby mistake to gain the decisive two-point conversion in a 22-21 victory.
"You can coach things up and rep it in practice and talk about it, but it doesn't really matter until the guys do it," Schroeder said. "After what they went through last year, this is a big step."
Orange started last season with a 17-0 defeat at Darby, then lost twice in overtime and another time by a field goal before winning its only game in Week Nine.
That was a bitter pill for a program that hadn't experienced a losing season since 2015.
More of the same seemed imminent when Darby overcame a 14-7 halftime deficit with a 55-yard touchdown drive following Ben Marsh's interception of Pioneers' first-time starter Michael Clouse.
Clouse's two first-half touchdown passes of 52 yards to Bobby Ogles and 73 yards to Kobe Sharpe gave Orange its halftime lead.
But Darby, being Darby, just kept grinding and its relentlessness eventually paid off.
Javi Quimba carried five times on the possession following Marsh's interception to power the Panthers to the tying touchdown – his second score of the night.
The first came early in the opening quarter on a 27-yard counter, cutting from the left into the center of the line.
That play bore fruit consistently, so Darby went to it again after Marsh, Jakob Williams and Jesse Barnes stoned Ogles on the sneaky, fourth-and-one quick snap that Schroeder hoped would keep possession midway through the fourth quarter.
"We wanted to be the aggressor," he said. "We worked on that and I trusted my guys. It just didn't work. The Marsh kid is a heck of a player and he made a great play."
Quimba's bread-and-butter counter converted a third-and-six dilemma; a nine-yard gain off the same action further boosted the drive and then he scored his third touchdown from the one to hand Darby the lead.
Cole Crockett banged through the extra point for a third time, as well, and Darby held a comfortable 21-14 edge with 2:35 left.
Comfortable, because its defense had hemmed in Orange tailback J.J. Calip all night, limiting him to less than 20 yards rushing and a 7.5-yard average on eight catches.
Clouse, though, had a rabbit up his sleeve to go with the butterflies in his stomach.
"I was nervous," he said. "It's my first start and that's a big moment. But we put on the hitch-and-go from the back side and they bit on it. Their end was coming after me so I had to scramble a bit and Bobby adjusted to me."
Ogles peeled away from his defender as Clouse bought time, gathering the pass in the left flat and speeding 40 yards to the Darby 15.
Clouse then kept for nine yards to position Calip for a wide run to the right that put Orange in the end zone.
All throughout that final frenetic possession, Schroeder toyed with going for two if his team scored, and the idea seemed more attractive every time he had to tend to an injured player..
"We set a world record for cramps tonight," he said. "I never saw anything like it. I was worried about having a varsity team to field in overtime."
Nevertheless, Schroeder sent Carter Musgrove out for the attempted tying PAT, only to rethink that strategy after Darby jumped offside.
"We blew it," Panthers coach John Santagata said. "We jumped offsides. We knew they shifted down. We just jumped and gave them that opportunity. They took it, and they deserved to win."
Calip sped around left end for the winning points, deciding the outcome with speed the Panthers couldn't match on his final two carries of the night.
"He's just so fast," said Clouse, who finished 14-of-19 for 242 yards. "Even if someone does get out there, he's going to outrun them every single time."
Quimba rushed for 113 yards on 18 carries for the Panthers, who nearly pulled off the win despite being outgained 304-198.
"We did some things right, but we did a lot of things wrong," Santagata said. "I don't think we did enough to win. We had so many mistakes. The big plays…you're going to lose when you allow those."
Bruce Hooley hosts the Bruce Hooley Show from 11 a.m.-1 p.m. Monday-Friday on on 94.5 FM The Answer in Dayton and 98.9 FM The Answer in Columbus.