Season-openers offer a chance for backups last season to show themselves worthy of assuming bigger roles, and afford veterans the opportunity to build on their reputations and get their teams off to fast starts.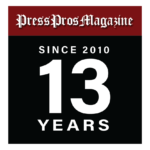 Columbus, OH – Placement into different divisions than schools occupied in 2021 hit smaller schools in Ohio much more so than the Ohio Capital Conference, but one Central Ohio state championship contender has a Week One opportunity to show itself worthy of watching in a smaller, and presumably friendlier, classification.
Bishop Hartley returns to Division IV, where it won state titles in 2015 and 2016, and the Hawks' trip to Division II power Big Walnut offers an enticing opportunity to accumulate a significant haul of computer points.
That game highlights the Week One schedule in Central Ohio and, given the schools haven't played in nearly 40 years, gives the matchup the same fresh feel of some other season debuts between OCC members with not much history behind them.
Olentangy Liberty at Pickerington Central – A career first for these powers, with Liberty hoping to bounce back from its first sub-.500 season since 2003 against the Tigers, who return 40 seniors from a team likely still burning from a regional final playoff loss.
There's no C.J. Doggette or Sonny Styles on the Tigers' defense this year, but Pitt-bound Rasheem Biles testifies to his team's continued star power.
QB Braden Mantooth is likely to improve on a 1,000-yard passing season, given a returning corp of receivers. That should get Pick Central off to a comfortable 1-0 start against the Patriots.
Bishop Hartley at Big Walnut – The Hawks went 9-3 before losing in the regional quarterfinals last fall, which wasn't a bad showing given some key injuries. Rated No. 3 in the state now that it's back in Division IV, Hartley will attempt to land a big fish in Week One with a road win against the deep and talented Golden Eagles.
Running back Nate Severs rushed for 2,300 yards and scored 38 touchdowns in helping Big Walnut to a 12-1 record before a Division II regional semifinal loss.
He's one of 15 starters back, including all-state linebacker Garrett Stover, the cousin of former Ohio Mr. Football and current OSU captain Cade Stover.
This one will make you wonder why these teams haven't played since 1984. Hartley might not lose again all season, but it will start 0-1 in the first of what will be eight consecutive road games to start the season.
Hilliard Bradley at Olentangy Berlin – While many OCC teams are searching for quarterback replacements, Bradley and Berlin are among the rare beneficiaries of returning stalwarts under center.
Bradyn Fleharty transferred into Bradley last season and surpassed 1,300 passing yards and 500 rushing yards. Berlin has an even more-experienced QB in third-year starter Harrison Brewster, who led the Bears in rushing with 600-plus yards and 13 TDs.
Bradley has a 2-0 lead in the series' brief history and is likely headed for a bounce-back season after a middle-of-the-road finish in 2021. But this one will go to the Bears with a late fourth-quarter score.
Mason at Gahanna Lincoln – Lincoln is a smart pick as the fastest-rising team in the OCC, given the return of running back Diore Hubbard, quarterback Maxwell Cummings and linebacker Kamari Burns, a Cincinnati commit.
That'll be too much for Mason, which lost a host of close games last season in finishing 4-7.
Hilliard Darby at Olentangy Orange – Orange suffered an atypical 1-9 finish in 2021, so it's eager to settle some scores. One of those losses came at Darby, 17-0, but Darby is without QB Blake Horvath and his record-setting rushing and throwing talents after his appointment to the U.S. Naval Academy.
Orange has a one-two punch at running back in Bobby Ogles and transfer JJ Calip, a Central Michigan commit. Darby's defense was young and nasty last season in an 8-4 finish, but this one feels like an Orange win due to big plays.
Perrysburg at Dublin Jerome – The Celtics won this one on the road to start 2021, so they should be comfortable enough in their own house to get it done again.
QB Zakk Tschirhart has two options out wide in senior receivers Preston Stucke and Marek Tzagournis. If the Celts' targets are as tough to cover as they are to spell, it will be a long night for Perrysburg.
Toledo St. John's Jesuit at Dublin Coffman – There's been a weeding out at Coffman between head coach Geron Stokes' first and second year, so we'll see how the Shamrocks deal with perennial power St. John's in the schools' first meeting.
There's a statement to be made with a win, particularly since St. John's features dual-threat QB Blake Lichtenberg, whose father, Tom, coached at Ohio University, and whose brother, Bubba, QB'd the Bobcats.
Coffman is searching for a replacement to Mason Maggs, who lofted the Hail Mary that gave the Shamrocks' their season highlight last fall – a Playoff upset of third-seeded Wayne
Some how, the 'Rocks will get it done again.
Walnut Ridge at Davidson – Davidson lost both its hammers in running backs Johnny Weir and Leo Nixon, but catch the Scots rebuilding from a 1-7 finish. The Wildcats get off to a good start and hopefully identify a quarterback from among four candidates seeking the job.
Upper Arlington at Reynoldsburg – New Reynoldsburg coach Mark Philmore shouldn't have a hard time getting his Raiders up for the Bears, who took them down in an epic season-opener last August and won more comfortably in a Playoff rematch.
UA suffered huge graduation losses, but coach Justin Buttermore is much farther along in building his program.
Expect that to make the difference.
Westerville North at Westerville Central – If you think hard enough, you could probably come up with a worse way for first-year Central coach Ed Miley to debut than with a home loss to North, but it might take you awhile.
Central has won 12 straight in the series, but last year's margin was just 14-7. Give the Warhawks a 13th in a row, but North running back Stanley Jackson Jr. might have something to say about that.
Grove City at Dublin Scioto – The Irish will miss quarterback Amare Jenkins, whose 48 TD passes are a school record. Senior Bryson Arthur inherits that job and has plenty of talent around him, or at least enough to win what should be an entertaining offensive affair in Grove City coach Greg Waits' first game.
New Albany at Marysville – The loser of this one will experience something they haven't in awhile…a regular-season loss. Both went 12-0 in 2021 before losing in the playoffs.
There's no Gabe Powers for Marysville to lean on, but his brother, Colton, is among a host of returning Monarchs who will have their eye on New Albany's Christian Manville, one of three 1,000-yard rushers for the Eagles last season.
Give the nod to Marysville in a slugfest.
Olentangy at Westerville South – Olentangy went 3-8 and has a new coach in Wade Bartholemew as it heads to Westerville North to play cross-town South.
Blame a still-unfinished turf overhaul on South's field for the venue adjustment. Blame South QB Dominic Birtha, his talented backfield and receiver Jaylen Wheeler for a second straight Wildcats' win in the series after losing six in a row to the Braves before that.
Bruce Hooley hosts the Bruce Hooley Show from 11 a.m.-1 p.m. on 94.5 The Answer in Dayton and 98.9 The Answer in Columbus.