In 2021, the defense was sieve-like, and a lot of the problems dealt with a line that was average at best. Now, there's a feeling depth and some possible stars could change things.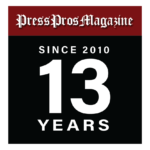 Columbus, OH – Write down Ohio State's defensive statistics from the 2021 season and place them on a desk in front of a teacher at the end of the school year, and the not-so-proud parents might be told that their kid was being held back.
There was red marking pen all over the place.
Here are the gruesome numbers on a national scale: 96th in third down percentage (.414), 88th in the red zone (.857), 59th in yards allowed (372.9), 40th in interceptions (12), 38th in points against (22.8) and 28th in sacks (37).
Put all of them together and it resulted in the Buckeyes looking very much like a team that had to can its coordinator.
That happened after game No. 2 when Kerry Coombs went back to helping coach the secondary.
Head coach Ryan Day was so committed to helping get the unit back to being called the "Silver Bullets'' that he got the athletic department to shell out $1.9 million per season to take Jim Knowles from Oklahoma State.
Whether Ohio State can become a quarterback-killing, run-stuffing monster depends a lot on the line. Last season, a lot of these same players on the current roster failed to pressure the quarterback consistently and were so-so against the run, especially on third down.
Defensive line coach and associate coach Larry Johnson, 69, thinks he might be able to attack in waves with the front four.
That havoc hasn't happened since Chase Young had 19 sacks in 2019 helping get the team into the College Football Playoff.
"If I'm lucky, I can play 12 – if I'm lucky," Johnson said. "Normally, we play anywhere between 10 to 11. But you know, we could get to 12 to play for us. So, we've got a chance. And it depends how the game plays and what we're playing, what packs we're playing – all that stuff plays a role in what we're doing."
The question is whether Ohio State can come up with a player even remotely resembling Young or Joey and Nick Bosa.
Could that man be JT Tuimoloau? Or Jack Sawyer? Or Tyleik Williams? Or Tyler Friday?
Maybe that player can even be true freshmen Caden Curry or Hero Kanu or redshirt freshman Mike Hall.
"In every group you got to have an alpha dog, right?'' Johnson said. "In every group. So, we've got to have that one guy committed to be able to do that. So, I think it's important. I think we have that guy. No, I can't name him yet. Come on, you can't name an alpha dog. That's something you got to see and watch."
Johnson talked about his players being relentless and having "a little attitude.''
Last season, Ohio State primarily played what was called a three-gap defense, and it was vanilla. It was more read-and-react than in your face. Knowles' aim is to throw different looks at teams, blitz a lot and run fresh players on and off the field in making every down third down with regard to mentality.
What if there is no alpha dog?
That's okay with Johnson if there are so many capable players that one isn't needed.
"You look at the wolves,'' Johnson said. "When a wolf travels alone, he has got a chance to not be successful. When they traveled in packs, that's when they get to be successful. I hate to use that analogy, but that's what it is. So, I'm teaching this, 'Let's travel in a pack' because when you travel in a pack, everybody gets credit, right? And that's what we're selling.
The up-and-comers are Tuimoloau, Sawyer and Williams. Maybe Curry, and end, and Kanu, a tackle, can be in this bunch.
But they will need people to play off of such as Friday, Zach Harrison, Taron Vincent, Jerron Cage and Ty Hamilton. The first two are ends and the latter three are tackles.
The problem is, none has had any type of consistency, and they have had years to prove themselves. Cage has been on campus six seasons, Vincent and Friday five, Harrison four and Hamilton three.
Cage thinks the Buckeyes will thrive having the deep, deep rotation that Johnson envisions.
"You've got everything put together,'' Cage said. "You've got family. Everybody is working hard together. Everything is just different. Everyone is playing on one unit with one mind. We're getting stronger together. We've got some older players and we rely on their leadership. We don't need to yell at each other or argue. We're not playing each other.''
Offensive lines don't do well when there is mass substitution. The d-line is the polar opposite. It's a strength when people run on and off the field to spell one another.
"It's just like a one-two punch, honestly,'' said Cage, who is from Cincinnati Winton Woods. "Once I'm tired, I'm out of breath and winded and stuff, the next thing you know you've got a fresh lineman just as fast as me and going just as hard as me. The o-linemen are going, 'They rotated.' You catch your breath and go at them again.''
The breakout candidate among the veterans might be Friday. He didn't play last season because of injury. In 2020, he played in eight games and started five. In 2019, he played in 11 games with four starts.
Friday has so impressed teammates and coaches that he was voted a captain.
"It's a big honor,'' he said. "It wasn't something that I wasn't even expecting. Coming off an injury last year to get that kind of title this year is a blessing. I couldn't even process it at the moment.''
He's excited for his final go-round.
"I'm better all around,'' Friday said. "I've been able to change my body and get faster and stronger.''
No question, though, Tuimoloau and Sawyer are the linemen that everyone is counting on to become stars.
Tuimoloau played in 13 games and totaled 339 snaps to lead freshmen defenders. He had 17 tackles (4 ½ for loss).
This season, he has his weight down to 267 from 276.
Sawyer, a sophomore from Pickerington North, had 13 tackles, three for loss, in 13 games. He has put on the so-called "good'' weight and is at 260.
"Someone once said that pressure is privilege,'' Sawyer said.
He said the hype is not affecting him. What does excite him is Knowles' defense.
"You see it every day with guys just flying around,'' Sawyer said. "This defense has enabled us to fly around and make plays. It unleashes us and good things happen.''
And, yes, he was asked yet again about expectations, but for the defense in general.
"People can talk, and people can set expectations for us,'' Sawyer said. "People can say this and say that, but it doesn't mean anything until we step on to the field and show it every single snap.''
What gets him intrigued is the possibility to send wave after wave of linemen at the offense.
"Guys have got to stay fresh,'' Sawyer said. "Coach J speaks about that all of the time. He wants us to play fast and once you are fatigue let someone else to come in and make plays. We've got great depth. Everyone can play. It's going to be a great combination if we all come together.''