After surviving a violence-filled childhood in Cleveland, JJ Calip has thrived on and off the football field after being taken in by his grandmother in the Columbus area. The Olentangy Orange senior and Central Michigan commit is one of the top backs in Ohio.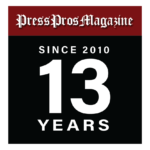 Lewis Center, OH – Fortunately, Jakivion "JJ" Calip had just enough maturity at age 13 to face down the inevitable before it was too late.
"I was in the streets playing with fire," he said of his upbringing in two rough neighborhoods in Cleveland. "I was horrible. I was hanging out with the wrong crowd. Friends were getting killed. The bottom line is I might be in jail or dead right now if I hadn't moved down here."
Things got real when 16-year-old Tanzanian refuee Bahati Juma, who had been living with Calip and his mother in Cleveland, was gunned down outside their apartment complex in June of 2018. Calip and Juma had just been hanging out together 30 minutes earlier. Juma played football and wrestled at John Marshall High School.
"Nobody knows for sure who killed him or why, whether it was revenge for something gang-related or what," Calip said. "I didn't know if maybe I was next. I got off social media and kept a real low profile. Two weeks later, another friend got killed. It was about this time that my mom and me were having issues and she kicked me out. I was sleeping in homeless shelters off and on."
In addition to finding religion – he was taking the train to church every Sunday and finding a new purpose in life there – Calip was saved by his grandmother, Mattie Chawinga, a school bus driver in Worthington who offered to take him in before his freshman year of high school.
"Deep down, JJ was always a good kid, but he was kind of all over the place growing up and he just needed some direction and some focus, and being a people person that he is, I knew he would thrive with better friends and role models in his life," Chawinga said. "JJ experienced so many things in Cleveland, there has been a lot to heal from. But over the past three years, he has settled down
so much and become a responsible young man who has worked very hard to accomplish his goals. I'm so proud of him."
His talents on the football field were never an issue. A hotshot prospect at running back, Calip was slated to attend tradition-rich Cleveland St. Ignatius, but wound up at Worthington Kilbourne after the move. His career really took off in 2021 when he rushed for 1,209 yards, amassed 1,759 all-purpose yards and scored 15 touchdowns for the 4-7 Wolves. Calip made first-team All-Central District and third-team All-Ohio in Division II.
During the offseason, he shined at various college camps and combines, clocked an impressive 4.46 seconds for the 40-yard dash and entertained a handful of scholarship offers. The 5-foot-10, 181-pounder earned a three-star rating from 247Sports.com.
In late May, about six weeks after committing to play at Central Michigan, Calip announced on Twitter that his grandmother had moved to Lewis Center and he was transferring to Olentangy Orange. During his Tweet, he thanked teammates, coaches and others at Kilbourne who had helped him transform his life.
"I got some crap on social media from people who said I got recruited or paid to go to Orange, but that was not the case at all," Calip said. "Grandma moved for our family situation. While I understand why some people at Kilbourne might be sore, coach Eddie (Michael Edwards) has been great and he still interacts with me almost every day. I met some great people over there who will always be my friends."
Calip credited dozens of others who have served as role models and friends both during his transition and transfer, but Duane and Angie Henneman top the list. He refers to them as his aunt and uncle, although they aren't actually related to him.
"We met during football season last year and really hit it off," Angie Henneman said. "JJ stays here a lot and we hang out together. We went with him to Central Michigan for his visit. He gets yelled at a lot, practically every day, by me just for doing dumb things teen-age kids do. I guess you could say Duane is his male role model. We don't want to take too much credit, though. His Grandma is the one who saved him. She's the one who deserves the gold chain."
Chawinga conceded that football played at least some role in the decision to move.
"I wanted to give JJ everything he needed before he goes to college," she said. "This program is a little bigger, and I wanted to give him some challenges, not only on the football field, but in his education as well. I was ready to move, and this happened to be the right place and time."
Orange coach Zebb Schroeder said he was thrilled to learn that one of the top running backs in the state was enrolling at his school. The Pioneers, perennial playoff contenders, suffered an atypical 1-9 season in 2021.
"I think it was the last day of school when my AD sent me a note to tell me that this kid had just enrolled and, of course, I had already heard a little about him through some of the other kids who heard that he might be moving here," Schroeder said.
"My first impression of him was really unique because he called me in person to talk to me. Kids don't usually do that anymore. They typically text. I thought the fact he reached out by phone really impressed me. He was right up front in telling me that even though he had Division I scholarship offers he wasn't going to big-time anybody and he just wanted to put in the work and help us win. He proved that right away with his work ethic and ability to get along with everybody. It was a seamless transition."
The addition of Calip, however, caused a bit of a conundrum – albeit a pleasant one – for the coaching staff, which worked hard over the summer to tweak an offense to feature the skills of incumbent senior tailback Bobby Ogles and Calip. The Pioneers' balanced attack now may feature two-back looks, or perhaps Calip lining up in the slot as a receiving weapon.
"Watch Curtis Samuel highlights and I think you'll get the idea what role we envision for JJ," Schroeder said. "JJ has really embraced it, too. It really helps his college stock to be able to play different positions. It might get him on the field a little earlier in college."
Central Michigan redshirt sophomore Lew Nichols III led all FBS programs with 1,848 yards rushing in 2021. The Chippewas have reached bowl games five of the past seven seasons. Calip already has built a relationship with Nichols.
Calip, who carries a 3.0 GPA, said his goals for the upcoming season are simple ones.
"Like I told coach in our first conversation, I just want to win," he said. "I want to have a memorable senior season, something I can look back at and smile about later."