They may not be the best, and they may not be finalists come Canton time.  But if you were to ask me to name you five area teams to keep in the back of your mind in 2022…these are my picks!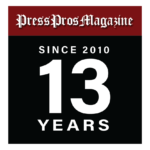 Almost every year someone asks…are there some teams that no one expects,that might be the big surprise of the the upcoming football season.
Now in the past I've regularly written a column about teams that are intriguing, for one reason or another, and I guess this would fall under that heading.
You won't find Marion Local on the list, however, because well, you know…they're just that good, year in and year out.  It would intriguing if they weren't!
You won't find Piqua on my this year's list, because the Indians are just that consistent…a bit like Marion Local, but without all the titles.
And you won't find teams farther south, those perennials that amount to a coin toss as to which Cincinnati or Dayton team with accumulated talent emerges (like Winton Woods last year) to make a post-season run…because there's so many of them.
What I'm talking about are the teams that no one suspects – or a team that can bite when you least suspect it – that have that one dynamic leader and enough parts around him to become what we too casually call…a team of destiny.  In reality, they're just better than anyone gives them credit for being in August.
Or are they?
I've had my ear to the rail since the end of last season, and I'm going to share with you here five teams with that player, or players, that might be good enough to either play heart-breaker…or spring the surprise all the way to a deep playoff run.
The Northridge Polar Bears…Out of the Three Rivers Conference, Coach Bob Smith has an impressive looking bunch of athletes, plain and simple.  More, they're coming off a 7-4 season last year where their only stumbles came against Oakwood, Carlisle, Milton Union, and eventual Div. IV state champion, Clinton-Massie.
They lost featured back Javonte Turpin to graduation, but they have more.  They ALWAYS have kids who can hit a crease and outrun everyone to the end zone.  Their issue in the past has always centered on consistency, and that one player on defense that you have to coach around.  They have that player this year in senior linebacker Jeremy Henry (6'1, 210 lbs), who made 1st Team all-state and spent the off-season improving his recruiting stock.  They'll get tested early with Oakwood on week 2 and Carlisle on week 3, and once they get into TRC league play they're not going to be a team Milton and Riverside will take for granted.  Remember…Northridge, and Jeremy Henry!
The Fort Loramie Redskins…Good for so long under Matt Burgbacher and now Spencer Wells, the 'Skins fell out of sight last year because of 4-6 season that saw them make more long drives on the interstate than they did on the football field.  And, they'll play an independent schedule again this year that has them traveling to places like Newark Catholic, Greenfield, Indiana, Edon, Columbus Academy, and Lucas.
Motivation should be high to atone for 4-6, and even with their schedule and all that travel Spencer Wells believes they have the attitude to go along with the formidable combination of quarterback Caleb Maurer to wide receiver Logan Eilerman, who may be as good as any of the afore-mentioned opponents may see this year.  They did, after all, win three of their last four last year before the unfortunate luck of meeting Marion Local in the playoffs.
They have to stay healthy, but if they do they're capable of flipping last year.  And if Fort Loramie gets to Week 11 at 6-4 (or better) no one should take them lightly.
The Anna Rockets…No one has said a word about the rebuilding Anna Rockets this summer, but I can't get them out of my mind.  After winning the 2019 Division VI title with a 14-1, graduation struck hard, leaving coach Nick Marino to look to the future.  That future could be emerging after finishing strong in 2021, winning three of four down the stretch, including playoffs games against Northeastern and Fort Recovery.
They start out with Indian Lake and Brookville, before getting into MAC play with St. Henry and Minster.  They're going to be young, but if they can win a few early, well…they were 6-7 last year and impressed me as one of the area's most improved teams from Week 3 through 11.  I don't think Nick Marino has forgotten that.
The Milton Union Bulldogs…If you question Milton and Anna on the same list…because Milton returns a lot of talent and 18 seniors…consider that Milton has four very good opponents in Oakwood, Valley View, Riverside, and Northridge, and they move down a division to Division V, and will not get knocked out of the playoffs this year by someone like Clinton-Massie or Alter.  I say pay attention to them because for the first time in a long time the region is more favorable for the Bulldogs,  a team that should have been in Division V (or VI) years ago.
Now, what they do with the opportunity rests on them.  They have two of the most dynamic players in Miami County in running back Mike Elam and wide receiver Blake Brumbaugh.  They have a senior quarterback in Nate Morter and a big, veteran offensive line.  They're aggressive on defense, with ball-hawking Cooper Brown in the secondary.  But inexplicably, they lost to Eaton to end their 2021 season in one of their worst playoff drops in memory…a night when nothing went right.
If they stay healthy no one should be more motivated.  And of all the teams on this list, they could make the deepest playoff run.
The Bellefontaine Chieftains…We don't write Bellefontaine much, but you need to know that they're coming off a 7-5 season in 2021, they start out against Sidney and Coldwater in weeks 1 and 2, and that the Chieftains have one of the most talked-about quarterbacks in the state in sophomore Tavian St. Clair, who at 6'3″ and 190 pounds already has collegiate offers from the likes of Pitt, Iowa State, Louisville and Tennessee.  And although he doesn't have an offer yet, he's squarely on Ohio State's radar and that's a big deal..because Ohio State hasn't actually signed an in-state quarterback since Joe Burrow, in 2015.
The question is…how many complementing parts will the Chieftains have with St. Clair?  I think a few, after hearing the opinions this summer of people from Logan County, and they talk about it being a long time since they've made actual football waves out of the Central Buckeye Conference.  There's always been talent there…once upon a time Jesse Williams and Gail Clark running rampant in the 'original' Miami Valley League.  Now, they're a quick team with players who love having the advantage of playing with a Division I quarterback prospect.  And remember, sometimes one or two special players is all you need you need to be remembered.