It went almost according to script – Piqua hit on a pair of big plays and the instinct to make plays showed up in time to dust off Northmont in the final tuneup before opening night.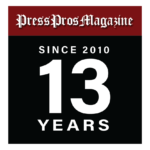 Piqua, OH – Bill Nees was pleased, and he should have been.
Nothing is tougher in sports at any level than preparing a high school football team to be regular-season ready in just three weeks of practice and two scrimmages.  And with that as the backdrop, Nees' Piqua Indians showed their big play ability Friday night – their experience, and that certain motivation of playing well behind a veteran quarterback in his senior season.
As for his part, senior Brady Ouhl showed all the attributes that come from being a three-year starter, throwing for 148 yards, three touchdowns, and making enough plays with his legs to give upcoming opponents plenty to think about in a 24-21 Piqua win over Northmont.
"It was a good test against a good football team,"  Nees said of the Indians' win. "We're similar teams, it was wide open, and our defense did a good job of adjusting.  It's easy to practice offense because you're hitting a dummy. But when you're practicing defense you need people to move fast, and you need a good look, and [Northmont] really gave us that good look tonight.
"They had two good drives on us, but I was pleased with the way the defense began to play with instinct in the second quarter.  What I didn't like was the one long play they had…I think we had three guys who all decided to do the absolute wrong thing on the same play.  But this was the first time we've been out there rolling, and like the cliche' says…we came out injury-free except for one of our second team linemen that got nicked.  We see what happens with that, but otherwise we came out pretty good."
Ouhl looked every bit the part of leader, and play-maker.  A three-year starter coming off a season where he threw for 1,584 yards and 17 touchdowns, he took no time at all in getting up to speed.
After Piqua had taken a 3-0 lead on a 30-yard field goal by Jackson Trombley, Northmont quarterback Deuce Courtner scored on the ensuing drive with a 50-yard keeper down the sideline to take a 7-3 lead.
Ouhl answered, and answered immediately, hitting teammate Dre'Sean Roberts on the first play from scrimmage with a 50 yard catch-and-score touchdown…Roberts virtually untouched all the way through the Northmont defense and to the end zone.
Northmont answered with a short touchdown run after an extended drive to retake the lead before the end of the first quarter,  before Ouhl used his legs to help move Piqua down to the ten yard line in the closing moments of the second quarter, where he hit Ryan Brown on a slant over the middle to put the Indians up, 17-14.
Northmont came right back, moving the ball downfield on the drive where the three guys all decided to do the absolute wrong thing on the same play, scored, and went to the halftime locker room with a 21-17 lead.
But moments into the start of the third quarter Ouhl looked downfield to find receiver Ryan Brown all alone on the sideline and hit him perfectly in stride with a bullet strike, this one for 50 yards, another touchdown, and a 24-21 Piqua lead.
The varsity part of the scrimmage was played in three quarters, and with the ball on the Piqua 23 yard line Northmont attempted what would have been a 39 yard field goal that would have tied the score as time ran out.  Piqua blocked the kick at the line of scrimmage, and the Indians walked off with the 24-21 win.
Brady Ouhl had sparkled, demonstrating his ability to lead, and make the plays necessary to give his team confidence and that composure that comes with trust, even in a meaningless pre-season scrimmage.
"That's how he leads,"  said teammate Dre'Sean Roberts afterwards.  "He makes plays.  He motivates us…every practice, every game, every week…he always motivates us.  I've played with him since we were in Pee Wee football as kids.  He's a playmaker, and he's always been that way."
Ouhl is the perfect blend of cliches'…the kind of kid you hope your daughter brings home – eloquent, gracious, well-mannered, respectful.  When he speaks he looks you right in the eye.  He knows what he wants to say and he says it as if he's rehearsed it since the first time he put on pads.  He's confident, but not cocky.  Hall of famer Ted Williams once said it's not bragging if you can do it, and Ouhl has proven over the past two years…he can do it!  And it's happened so fast it doesn't possible that his final, senior season could be here already.
"My sophomore season went by really fast because it was shortened by Covid,"  says Ouhl.  "And last year we made a good run, but football came around again so quickly this year it's crazy to think about tonight being my last high school scrimmage.  The start of the season is next week already.  That part of it doesn't seem possible."
What is possible…is that Ouhl is one of the area's most overlooked players.  Passed by as first-team MVL quarterback last year, he finished second-team behind Stebbins senior Nate Keller, who out-passed him by nearly 700 yards.  Not a statistical standout, none of that matters to the now-senior Ouhl (at least outwardly), who humbly admits that it took him all of last season to come to a point of appreciating that he was, in fact, a good quarterback.
"I think it was our game with Little Miami, our first playoff game, when I realized it.  I passed well that game, I ran well, and it gave me confidence throughout the rest of the playoffs,"  he offers.  "Now that's carried over to this year.  I have faith in my teammates and all of my receivers.  But that game, that moment, was when I realized I could be a pretty decent quarterback.  I had always had confidence, but that game was when I realized that I could do a lot more with my ability than I had previously."
He can run, and he can throw.
"But leadership,"  he interjects.  "That's the thing I want to do best.  It's my senior year and we have a couple of first-year starters on the line. As a three-year starter I need to help them through stuff in the huddle.  I want to cheer on our defense when they're on the field.  I enjoy going over the film with everyone.  I know I can play the game, but those are the things that I need to do in order to be a better leader.
"I spend a lot of time talking with Justin Hemm (former coach, and quarterback of Piqua's 2006 Div. II title team).  He lives in Utah now, and coaches out there, but he texts me every day.  Sometimes he'll call and we'll talk for a couple of hours, breaking down every play.  He tells me to stay within myself, to not let the moment become too big.  Don't press, because that's when the mistakes happen.  He's been a big mentor for me, he's a hall of famer, and he's won a state championship.  Hopefully I can put those things on my resume' someday."
Nees is quick to recognize the similarities between his former, and present, quarterback.
"You wonder sometimes if he isn't Justin Hemm, reincarnate,"  smiles Nees.  "In many ways he's like Justin was.  He's a play-maker.  He's a coach on the field.  But the biggest thing…he's a competitor.  He's in that mold, like Justin, where he doesn't want to lose in anything.  It doesn't matter what it is.  We blow the whistle for stretch lines, and his stretch line has to win everyday…the first guys out on the 50 yard line.  He's very competitive, and that rubs off on the other players.  A big phrase around here is…your best players have to be your hardest workers, and he personifies that."
Overlooked, perhaps, but with each passing game he becomes easier to appreciate.  He rarely turns the ball over, an attribute that's earned him of the trust of both coaches and teammates.  He's the son of long-time assistant Troy Ouhl, and while he's a gifted baseball player in the spring, football has been his life's DNA…something he shares on, and off, the field with his head coach.
"Those have been my best moments with him.  We both love football,"  he adds with a smile.
And Friday, he proved as he's proven before…that you don't have to be a standout to sparkle.  The others will find out, soon enough.