Ohio State finished its seventh pre-season practice Thursday and will scrimmage Saturday, and it won't take long for the players to get weary of playing against each other.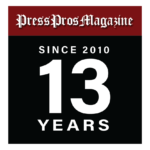 Columbus, OH – The seventh pre-season practice ended with Ohio State players winding down the 90-odd minutes by chatting and trying to make each other laugh just outside the entrance of the Woody Hayes Athletic Center.
Safety Lathan Ransom excitedly talked about blowing up ballcarriers.
It had to be a smashing day for most, what with temperatures in the high 60s to low 70s and having a short-but-sweet session.
Later, the Big Ten Network would interview them for its training camp tour extravaganza.
The Buckeyes are still fresh and head coach Ryan Day and his staff are, as he said it, "heavy on fundamentals.''
The face-to-face interaction will continue with a scrimmage Saturday.
But how much longer will it take for the players to grow tired and bored of playing against one another?
Day was asked about his thoughts on college teams being permitted to scrimmage against one another.
For instance, how about Cincinnati, Ohio University, Bowling Green or Toledo bussing in for a scrimmage that would not have spectators or media present?
"I've definitely thought about it and it would be intriguing and good conversation,'' Day said. "My only concern is that you are still dealing with 18-, 19-, 20- and 21-year-old guys and learning how to take care of each other. I think that's one of the things we're doing in practice right now. In the NFL, they're pros and understand how that works. In college, you have to be concerned about getting guys injured just because guys are working so hard to prove themselves.''
NFL teams have provided television and social media with plenty of juicy fodder with videos and pictures of opposing teams fighting full bore during these scrimmages.
The worst-case scenario for Ohio State would be if a way-too-frisky freshman from a mid-major team nailed quarterback CJ Stroud at the knees.
That kind of carnage in August would ruin the team's expectations of playing for the national championship.
"I think it's interesting,'' Day said of a scrimmage. "Maybe in the spring. I think that would be interesting as well. Maybe even allow some of the younger guys to play against some other team in the spring. I think that's an interesting conversation, but maybe for another day.''
Day was asked whether there has been a "Notre Dame period'' during practice to get ready for the mega-opener.
Not yet, he said.
"This week right here was all against each other,'' Day said. "We'll go and scrimmage on Saturday. The whole idea is that after this week – we felt like we could check off some boxes of getting better fundamentally, toughness and get in some tackling – as we come into next week we'll go into the next phase and introduce those types of things. Right now, it's just against each other and really heavy in fundamentals.''
TRAYANUM ANOTHER SWITCHEROO
The public won't be seeing Arizona State transfer Chip Trayanum, an Akron Archbishop Hoban High School graduate, until he gets in a lot more repetitions in making the transition from tailback to linebacker.
This is not new ground for the Buckeyes. Last season, Steele Chambers made the same switch and was stunning in making 47 tackles – 27 unassisted – to rank fifth on the team. He had five tackles for loss and broke up three passes.
Chambers showed promise as a ball carrier, but it was obvious that Miyan Williams and especially TreVeyon Henderson would be the go-to guys inn 2021. When being recruited, the coaches promised that he would get to pick his position at get a fair shot at playing.
"You want really good athletes at the linebacker position, so most really good linebackers in high school played running back for their teams,'' Day said. "Those are two guys who did that. You can see that Steele had an impact last year. I still had to kind of do it because we were kind of light (with depth) at linebacker. It was kind of by need.''
Trayanum, who is 5 feet 11, 230 pounds, was heavily recruited by Ohio State as a linebacker. His best season at Arizona State came last season when he carried 78 times for 402 yards and six touchdowns.
"Chip certainly has all the skills (to be a linebacker),'' Day said. "He works really hard. Guys on the team respect him. He plays hard and he is tough. He has all the skills. It's just getting more and more reps and playing. As soon as we feel he's ready, he'll go and play.''
You don't need to pencil Chambers' name on to the starting lineup. Make the writing tool a permanent marker.
"I think it was around this time last year in the summer when he moved from running back to linebacker,'' Day said of Chambers. "Then he played last year. That said a lot about him as a person and his ability to throw himself right into the fire. He was not afraid to fail and just go. Now, with a year under his belt playing the position I think that gives him a chance to be the best version of himself and play his best football. His ability to diagnose plays is even better than last year.''
CORNERBACK DEPTH A CONCERN
There are only six cornerbacks on scholarship, and the number of available corners shrunk to four Thursday with Jordan Hancock and Ryan Turner out with minor injuries that sound as if they both are day-to-day.
Fifth-year man Cameron Brown is on a "pitch count'' in coming back from an undisclosed medical procedure during the off-season.
Thus, defensive coordinator Jim Knowles has had safeties Cameron Martinez and Jantzen Dunn also working at corner as injury insurance.
"They both have cover skills, and the position they play, they have to do a lot of covering," Day said. "So, every time they're out there, they're learning that skill, of playing man-to-man and covering guys. That says a lot about their skillset. The more versatility they have, the more they can do and the more valuable they are to the defense."
There is great news concerning Ransom. If you remember, he was stretchered off the field in the first quarter in the Rose Bowl with a fractured left leg in a thigh-to-ankle soft cast.
Teammates were devastated.
Day said it's the same type of injury that safety Josh Proctor incurred in Game 2 against Oregon. Proctor was limited in spring practice.
Ransom totaled 58 tackles in 12 games last season. He broke up five passes.
"He had a very good summer,'' Day said. "He has shown up for sure. That says a lot about Lathan's ability to recover and his work with (trainers and doctors). It's good to see. We're certainly keeping an eye on it. Every day we have a watch list of guys we keep a close eye on and make sure they are good. He has been able to handle it, and that says a lot about him.''
Knowles has said that Ransom has "very mature eyes'' and that he "explodes to the football and has excellent playmaking ability.''
Ransom has been working on the second team, and that's huge considering the talent at safety.