After numerous stops coaching at various levels, former Reynoldsburg and Northwestern great Mark Philmore finally found his way back home to coach the Raiders.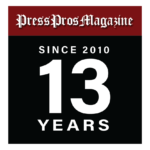 Reynoldsburg, OH – Like the old Johnny Cash song, Mark Philmore has been everywhere, man. Football has taken him to Fork Union (Va.), Evanston (Ill.), Columbus, Chicago, Poland, India, Buckhannon (W.Va), Dayton, Charleston (Ill.) and maybe a few other stops in between. But all roads eventually pointed back to The 'Burg.
"It's funny how life goes full circle sometimes," said Philmore, shaking his head. "I wasn't always sure what I wanted and how I was going to get there, but coming home is like a dream come true. It doesn't get any better than landing your first high school head coaching job at your alma mater. It really is the ultimate."
Philmore was an All-Ohio receiver for Reynoldsburg in 2000 and 2001, leading the Raiders to their first-ever playoff appearance (and first win) during a 9-3 senior campaign, when he made 81 catches for over 1,000 yards with 11 touchdowns. In track, he placed ninth in the state at 400 meters.
But for all of his accolades, Philmore (5-foot-10, 185 pounds) was considered just a two-star prospect when he accepted a scholarship to play at Northwestern. He finished his storied career there with 163 receptions for 1,768 yards (sixth and ninth, respectively, in program history) while earning All-Big Ten twice.
In 2006, he signed a free agent deal with the Chicago Bears, but was cut after training camp. A tryout with the Columbus Destroyers of the Arena Football League a few months later also proved fruitless. At this time, Philmore wasn't sure what he wanted to do with his life and career.
"It all kind of came to a head one day when I was working at an (information technology) company in Illinois, and I stood up at my desk and said, 'I refuse to do this the rest of my life.  I want to get back in the game.' ''
Using his Northwestern contacts, Philmore landed a volunteer position with Evanston Township High School's team and he earned a full-time position the following season.
Convinced by former teammates and friends that football overseas was catching on, he journeyed to Poland, where he played three seasons professionally and coached two more. Then, he spent a year in India introducing the game and starting a league there.
Next came assistant coaching positions at West Virginia Wesleyan (2016), Dayton (2017 and '18) and at Eastern Illinois (2019-2021), where he served as wide receivers coach, oversaw special teams and was recruiting coordinator.
The Division I Football Championship Subdivision program, which has produced the likes of Tony Romo, Jimmy Garoppolo and Sean Payton, went just 3-26 the past three seasons, prompting head coach Adam Cushing to step down in January and accept a position as offensive line coach at Duke.
By this point, Philmore had decided to return to the Columbus area to seek a high school position. He interviewed for the head position at Westerville Central, then learned within a matter of days that Buddy White had stepped down after 11 seasons at Reynoldsburg. White compiled a 67-46 record, leading the Raiders to the Division I playoffs five times. He has since become an assistant at Hilliard Bradley.
Philmore was hired on Feb. 1 and hit the ground running. He assembled a coaching staff including Brookhaven graduates Anthony Thornton (a former head coach at Brookhaven and Mifflin), Steve Ayers, Chuck Andrick and Jeff Cumberland (a former tight end for the New York Jets), along with former Reynoldsburg teammate Carleton McGrady.
"My family had been bugging me to come home for some time and now I'm 10 minutes from Mom's house," Philmore said. "I see this as a great opportunity to make a huge impact in my community. Honestly, this is what I've always wanted to do, but it just took me a while to get to this point. It doesn't get any better than the purity of high school football, having the opportunity to watch a grow from his freshman to senior year and to impact young lives on and off the field. Kids are just yearning for structure, and to know that if you do X, Y and Z, good things are going to happen. This is the best job in the world. I'll never leave here."
Asked why a high school job is preferable to that of college program, Philmore was to the point.
"College football is glamourized by the Power 5 programs," he said. "The money is not that much different. The rigors of the college game can take a toll on you. It's a full-time thing, coming and going everywhere. It never ends. Here, I've got more free time to spend with my two-year-old son, Ayden Makai, and enjoy life a little. Not to suggest that being a first-year head coach is easy, though."
Philmore will serve an academic success coach, with the role of liaison between teachers and counselors.
Ayers, who has been an assistant at several top-notch programs, jumped at the opportunity to join Philmore's staff.
"He's a no-nonsense guy, like my coach, the late great Gregg Miller, was," he said. "We hit it off right away. I was coaching when he played, and I always admired how he went about business even back then. He'll do things the right way. He's a detail-oriented type of person."
Indeed, Philmore is a man constantly in motion, whether it be picking up litter in the hallways, checking on younger players or making sure the team meeting room is uncluttered. You'll rarely find him sitting down. He prefers to walk while conducting interviews and holding conversations.
None of the Reynoldsburg players were born when Philmore starred there, but his picture is hung on several walls in the building and some old Northwestern memorabilia adorns his office.
"He's a Reynoldsburg alum and that carries a lot of weight with us," senior linebacker/wide receiver/tight end Jabari Mitchell said. "He expects nothing but the best from everyone. He's a no-BS type of guy. Everything is so much faster now, from practice to drills to meetings."
Senior cornerback/wide receiver Tehron Spencer said he is amazed with Philmore's work ethic and energy.
"He brings it every day," Spencer said. "The intensity in practice is the big difference. You've got to bring your 'A' game all the time, or he'll let you know about it. But while he's tough, his approach is uplifting."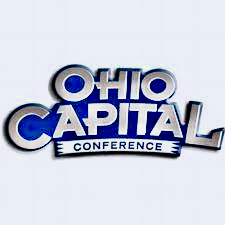 Both Mitchell, who carries a 3.8 grade-point average, and Spencer, with a 3.7, hold Division I offers. Mitchell has committed to Kent State.
Reynoldsburg is coming off a topsy-turvy 5-6 season in which it dropped three games by a total of four points, including an opening night 42-41 loss at state semifinalist Upper Arlington. This time, the Raiders will host the Golden Bears on opening night Aug. 19.
In time, Philmore expects to build a powerhouse in the Columbus area, along the lines of neighboring rival Pickerington Central and others. Reynoldsburg boasts the second largest male enrollment in the area behind Gahanna.
"In year one, the idea is to set the standard in terms of following an agenda led by passion, attitude and discipline," he said. "In year two, we want to protect the standard. By year three, we expect to be the standard."