The afternoon flight of the Bowlerstore.com Classic in Coldwater lit up the score sheets, promising an exciting championship round in the Sunday finale.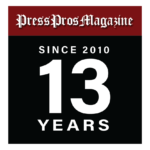 Coldwater, OH – As tough as it was in Saturday morning's qualifying round at the Bowlerstore.com PBA Classic in Coldwater, the afternoon squad seemed to catch lightning in a bottle.
Australian Sam Cooley, who just this past week won the Kremer Roofing Classic in Minster, came out and averaged 223.5 over eight games to claim the top spot in that squad, and an obvious high position going into Sunday's finale.
"It really is a confidence thing,"  said Cooley.  "Minster prepares you because it's a tough place to bowl, and this tournament (Coldwater) is even tougher.  Confidence carries over and you have to have it.  Think about Cameron Smith, in golf.  A year ago no one had ever heard of him.  Now he's won three times this year."
Another familiar name on tour is that of EJ Tackett, from nearby Bluffton, Indiana, who's high game of 279 helped propel him to a final 212.6 average and fourth place in the afternoon squad.
Tackett, who won this event in 2014, and has 16 PBA tour titles on his resume', was able to string together enough strikes and good scores to hopefully enter Sunday's round with that same confidence.  He ranks third on tour for the 2022 schedule, with 16, 225 points and an average of 226.
"This is a tough place to bowl,"  he admits.  "I've been coming here now for ten years and it's always been a tough place to bowl.  When you show up here you know it's hard, so you know you're going to leave a lot of ten pins, and the key is to not get frustrated.
"You really have to focus on making spares, which I missed a couple today, and just keep throwing good shots.  You have to keep a level head.  The important thing is I get to bowl tomorrow."
Another consistent winner who had a good day was Saginaw, Michigan native, Tom Smallwood, a familiar name on tour who lives by the mantra of the tougher it is…the more he seems to like it.  Having turned pro a dozen years ago, Smallwood has accumulated better than a half million dollars in career earnings and owns three PBA tour titles since 2010.
"If you've been here before you know how hard it is,"  said Smallwood.  "Spares are even hard, and the lanes can be impossible.  You rarely have a clean game.  Scores here are typically low and you can overcome a 188 game.  200 is a decent game here…always has been."
Smallwood ranked ninth at the end of his qualifying round, averaging 208 for his eight games.
"The gutters here never hook, and if you're accustomed to throwing on a 38-foot pattern and if you throw it further right the ball is going into the gutter here.  You know that and have to adjust.  Making spares is the name of the game.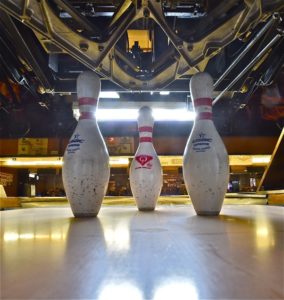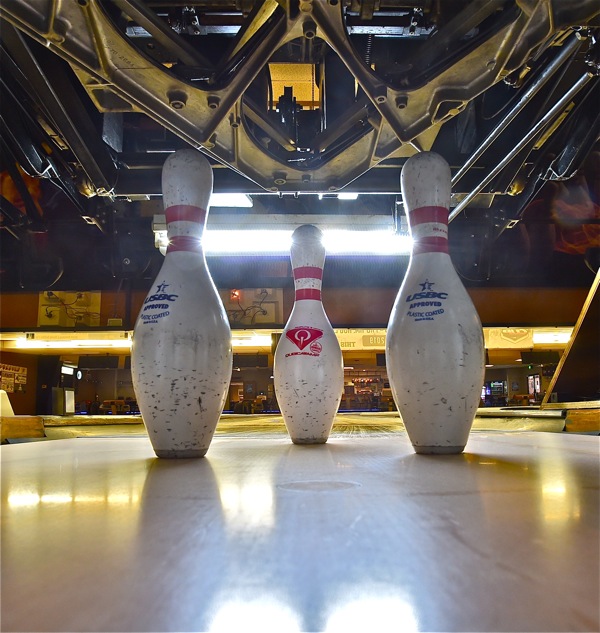 "The people here are amazing.   I love small towns and they do such a great job of supporting each other here.  The Hartings do such a great job that it's probably the best event that we have on tour that's not an actual tour event."
All three of these guys – Cooley, Tackett, and Smallwood – have the reputation of being able to adjust and win, regardless of difficulty.  And regardless of who you talk to, there is an unspoken motivation among them…of being good enough to win one of the PBA's toughest events.
What that means is Sunday's finale should be an exciting shootout, again featuring some of the brightest stars in the sport and at least one past winner (Tackett, in 2014).
And to add to the overwhelming opinion of it being one of the best stops on the PBA calendar…first place money for Sunday's winner is far from that in Las Vegas.  They're shooting for $10,000, and the pride of saying…they won in Coldwater!