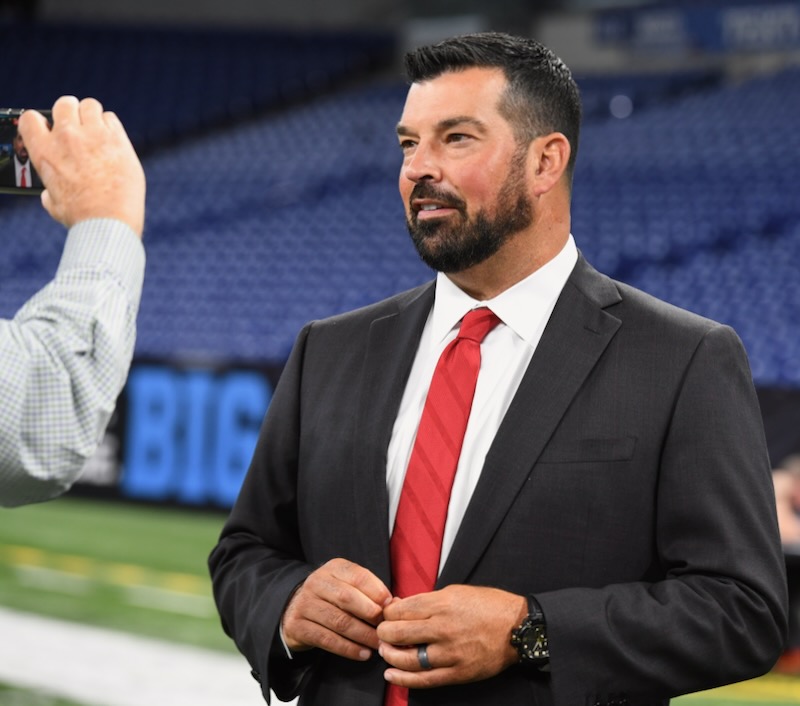 Ryan Day's call for a top 10 defense at Big Ten media days July 27 isn't bothering Jim Knowles.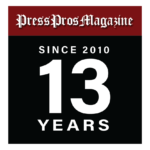 COLUMBUS – Ohio State's defensive coordinator is doubling down on his head coach's expectations.
"I wish he'd have said top five," Knowles said Tuesday. 
Such accomplishments require solid, at minimum, play at every level.
That includes the linebacker position, which Knowles coaches first-hand and is coming off a 2021 season in which its most consistent player at the spot had been at running back the spring prior.
It only took Tommy Eichenberg 64 tackles to lead the unit in that category, and 17 of those came in a stellar Rose Bowl performance against Utah. In the regular season it took Cody Simon only 54 takedowns to beat out all other performers. 
Steele Chambers — the converted running back noted above — was the lone backer with at least three tackles in each of the Buckeyes' final six games.
Every single player in the room who played meaningful snaps last year returns for 2022, and with plenty of depth behind them, Chambers and Eichenberg are ready to spearhead an attempted Ohio State linebacker resurgence this fall.
"Tommy and Steele have been, really, solidifying things at linebacker," Knowles said. "I like Cody and Chip [Trayanum] mixing in, and C.J. [Hicks]. And Palaie [Gaoteote] has been kind of a float-around guy for us."
The Buckeyes utilized two linebackers in a majority of their sets last year with redshirt sophomore safety Ronnie Hickman added to the box at the hybrid "bullet" position.
Knowles rolls in a 4-2-5 as his base defense, utilizing a nickel safety rather than the safety-linebacker combo position. There has been talk of mixing the looks against run-heavy offenses such as Notre Dame or Wisconsin.
Regardless, it's Eichenberg who could be a focal point in terms of setting the defense.
"Tommy is the quiet leader of the defense," Knowles said. "He studies and he shows up like he knows what to do, he rarely makes mistakes."
Chambers referred to the Ohio native as "the heart" of the team on that side of the ball.
Eichenberg himself refutes the assertion that it's rare for him to make a mistake, however.
"I think mistakes are necessary for learning," Eichenberg said. "I don't go out there to not make mistakes, I go out there to play as fast as I can and as hard as I can."
Chambers' athleticism converting from running back showed in spurts last season, especially as opposing offenses attempted to move laterally.
Where he says he's improved is in his overall knowledge and comfort with the position.
"I feel more free," Chambers said. "It was a little bit of a step back just with the coaching change and then different defenses, but I still feel pretty great."
Those improvements have shown up in his demeanor.
"Steele just has a confidence, a little more than the other guys, a confidence because he's played," Knowles said. "You can see that he's kind of battle-tested."
Knowles also praised Simon for his "football acumen" and toughness, but noted there's still work to do on his timing defensively. Trayanum is another converted running back added from Arizona State in the transfer portal with athletic upside, and graduate senior Teradja Mitchell enters his fifth year in the program under his third different coach.
That's without noting Hicks, a five-star recruit who enters his freshman season searching for a role.
"I feel like we have potential there, for depth," Knowles said. "Still developing."
There's no question that options are there for Ohio State to roll out at the position. But it all starts with Chambers and Eichenberg building off the flashes they showed in 2021.
"Now with the pads on we're starting to add the toughness factor," Knowles said. "That's critical, because no matter what we do scheme-wise, we're gonna have to line up and win one-on-one."