Australian Sam Cooley got hot, stayed consistent, and parlayed his #1 seed into a win at the 2nd Annual Kremer Roofing Classic PBA event at Minster's Community Lanes.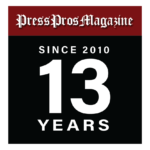 Minster, OH – Australia's Sam Cooley won Thursday's 2nd Annual Kremer Classic PBA regional tournament, in Minster, besting #2 seed Graham Fach (from Urbana, OH), 222 to 202 in the title game.
Cooley, the #1 seed after two days of qualifying, claimed the first place prize of $4,000, and had the luxury of bowling just the one game in the step ladder finals competition, besting Fach, who defeated #3 Shawn Maldonado (Houston, TX), who had defeated Zac Tackett (Huntington, IN), who had defeated Parma, Ohio native Patrick Dombrowski.
Previously, Cooley had won the 2021 PBA Cheetah Championship, in Tampa, his only national title…and claimed the Men's World Cup title in 2018.  A veteran the PBA United State circuit since 2015, Thursday marked his first win locally, and served as the perfect setup for this weekend's 14th Annual Bowlerstore.com Championship at Pla-Mor Lanes, in Coldwater.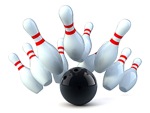 "This is a hard place to score,"  he said of the somewhat diminished scoring averages during two days of bowling at Community Lanes.  But that's good because Coldwater will be an even harder place to score."
It's really one of the best opportunities in Ohio to see the world's top bowlers compete at one of the world's toughest sports in which to win.  Coldwater annually attracts nearly a hundred of the PBA's brightest stars – Wes Malott, EJ Tackett, Kyle Troup, Jakob Butturff, and others – and Cooley and #3 seed Maldonado are two of the best in the midst of their PBA career ascent.  All five of the Minster finalists will now compete this weekend in Mercer County.
Cooley, who's 36 years old,  hails from a small town about two hours south of Sydney, Australia, has been bowling since he was four years old.
"We didn't have air conditioning in our house when I was little, and it was really hot in the summer,"  he recalled Thursday.  "But there was a bowling center down the road that did have air conditioning and my mom wasn't a fan of hot weather…so she would take me there to stay cool.  I got hooked pretty quickly, and that's how I got my start in bowling."
From those humble beginnings he began competing in local junior leagues, various youth leagues, eventually working his way up to the Asian tour.  In 2015 he came to the United States and in seven seasons has earned $140,000 on tour.
"I owe so much to my mom,"  he shared.  "She passed away in 2020 and all her sacrifices over the years helped get me to this point.  There have been some ups and downs, but I've always dedicated myself to her memory.  She did all that she could to help make this possible and I didn't want her sacrifices and time to go to waste.  That's been my motivation to keep pushing forward."
Another of the tour's up-and-coming stars, like Cooley, has foreign ancestry, but Shawn Maldonado grew up in Houston, Texas, and got his own start in bowling at a very young age.  Now 36, he joined the PBA tour in 2013 and is one of most quietly consistent bowlers on tour.
"This place is difficult, even for me,"  he said of this week's stops in Minster and Coldwater.  "But my mental approach has always been my strength.  I don't get rattled easily, and you won't see me express much emotion, good or bad.  I don't get too up, or too down.  I just try to stay in the zone.
"I grew up bowling with my parents – they were league bowlers in Houston – and my dad and I would watch bowling on TV every Sunday.  He told me when I was seven or eight that one day I would be on TV, and that put a fire in me to make what he said come true."
A two-handed bowler, Maldonado is 36, of Spanish descent, and owes his nickname 'Candy' to former major league outfielder Candy Maldonado.
"I enjoy these stops on the tour because it's a little more peaceful and laid back,"  he shares.  "I'm staying at a cabin with a pond in the back, and in the morning I get up and have my coffee by the pond and that's peaceful to me.  Normally, in Las Vegas, or even Houston, Texas, there's a lot more going on.  It's good once and a while to come somewhere that's this quiet and peaceful."
Maldonado, who made last year's finals round at Coldwater, collected a check of $1,200 for averaging 215 during his two days in Minster.  But away from bowling and relaxes by playing…chess!
"I like to play chess.  It allows me to be alone in my own little space.  I'll play for an hour or two at a time."
For more information on the Coldwater tournament, log onto www.plamorlanes.net for a complete list of bowlers and schedules.  It's well worth a few hours of your time, and it's the closest, best experience with a professional athlete at the top of his game you'll ever have.  Defending champions include the only two-time champ Brian Waliczeck, Tommy Jones, EJ Tackett, Darren Tang, and Kyle Troup.